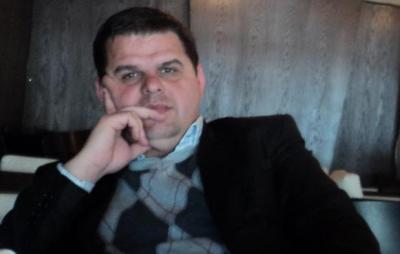 By Naser Pajaziti
Skopje, September 27, 2013
The shutdown of an Albanian newspaper during these days is bad news for the poor space that Albanian newspapers occupy in the press of FYR Macedonia.
This is similar to many previous cases where newspapers were shutdown due to the discrimination in the allocation of public funds, campaigns and government adverts and also by the monopolies of marketing agencies, neglect by politics and the low level of readers.
The biggest challenge for the Albanian press is the new competition which comes from electronic information through different internet platforms, which are growing on a daily basis.
It's hard to experience the shutdown of a newspaper, but even harder as a newspaper destined to be blocked by institutional mechanisms and monopolist marketing agencies, allegedly for being behind the opposition.
This is an experienced reality and a different confession from what is happening today.
In the past, such destiny was a bad test and a sad experience which didn't enjoy the solidarity from Albanian colleagues and media.
And this is being repeated today, but in different roles and circumstances, making a comparison in the media and press with a strong language and strong criticism against the power and media which are considered to be against the government and which do not make an accurate calculation for their favors.
The battles of newspapers or their self satisfaction for a particular period of time has led to a sad reality.
As opposed to the daily interests of the political class, the press is the most debatable part which puts the survival of a newspaper to a test.
In front of political nuances, the publisher is the key factor which must know how to steer in front of two paths, that of survival and that of extinction.
The tendency of media to run after a minister or a party leader in power continues to be a mistaken concept, because politics doesn't care about the fate of people, let alone the media.
Up to this day of Albanian media pluralism in FYROM, it's difficult to join two publishers or newspaper editors of Albanian media. This happens for many reasons, prejudices or small-minded interests.
Albanian journalists and newsrooms of Albanian media in FYROM operate in an uncoordinated manner and they do not communicate or collaborate.
The so called silent war closes every door of cooperation or exchange of ideas which have a common target.
Association of Journalists is not raising its voice amidst this.
Coming back to the confession for the closed newspaper and by not keeping quiet in front of such news, I ask what really happened to the closed newspaper and the clearest answer comes out of its publisher.
It's a fact that Albanian media or press is discriminated in extreme in campaigns and government adverts. There are millions of Euros that Gruevski's government has poured in 9 years for the preferred media.
Albanian media only benefited some thousands of Euros out of this and the war against this injustice requires massive mobilization of Albanian journalists and an internal debate which will detect this chaotic situation in the Albanian media in FYROM. /ibna/