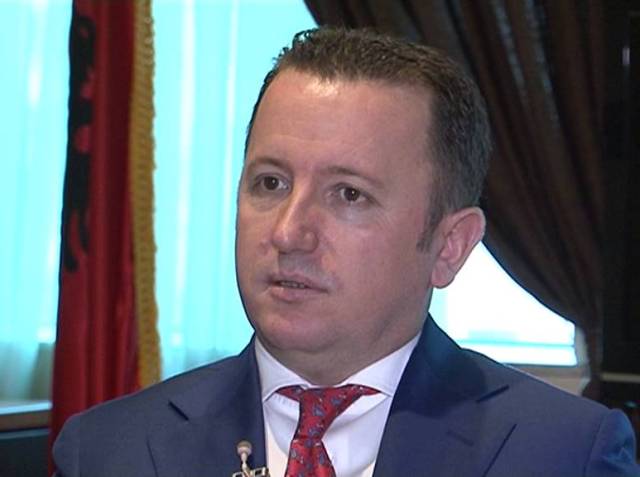 Many people believe that the poison of the wastes doesn't knock on your door and that destiny will perhaps prevent it from knocking. I truly do not wish this for anyone. But this, this is not true. I am the example, but we must not wait for it to knock on our door and then think about the citizens. Absolutely not. An ancient Latin saying says: o wise man, try it on your body and if it hurts, it hurts to the other too. Therefore, in order not to be too late tomorrow, when someone else in parliament raises his voice, before you vote the motion of the opposition to give the people, the voters that have elected us, the chance to decide on the destiny and the future of the country, think twice
By Eduard Halimi
MP of the Democratic Party of Albania, former minister of Justice
Last week, the Democratic Party has filed a motion to parliament to vote the holding of a popular referendum if Albania must import or not wastes. The people must decide with a yes or a no.
The opposition is asking for the people to decide on this matter directly, in order for democracy to be delivered directly by our voters.
Because this matter has a vital importance for the future of the country and the future of our children and next generations. Those who have brought us here must decide on the import and not us.
The issue here is whether we will allow those who have voted us to decide or since we took their votes, we no longer need to ask them. If the citizens must vote and decide or if the philosophy "we took your vote, now you must shut up for four years, because we will decide for you" must prevail.
The opposition wants the people to decide.
***
The issue is not the processing of wastes, but the import of wastes from abroad. The theory that Albania will be cleaner if we receive wastes from abroad is such a lie. It's clear that this theory is a lie, hypocrisy for the sake of money and the mob. Importing poison means to import death.
It is a fact that serious blood illnesses come in 90% of cases from toxic substances found in the air, substances coming from wastes that penetrate in the body. The burning of wastes from recycling is poison and death. Therefore, companies and governments do not want them near their families and expert them to countries where corrupt government officials "flirt" with the mob in exchange of money for death.
Many people believe that the poison of the wastes doesn't knock on your door and that destiny will perhaps prevent it from knocking. I truly do not wish this for anyone. But this, this is not true. I am the example, but we must not wait for it to knock on our door and then think about the citizens. Absolutely not. An ancient Latin saying says: o wise man, try it on your body and if it hurts, it hurts to the other too. Therefore, in order not to be too late tomorrow, when someone else in parliament raises his voice, before you vote the motion of the opposition to give the people, the voters that have elected us, the chance to decide on the destiny and the future of the country, think twice.
Think of it as a duty for the voters who elected us and who can send us home again. Think of it as parents, sons, family members for the future: do you want the import of wastes and poison? And think of it twice not as politicians, but on your body, if it will hurt your family. It hurts to those who are outside and their children too. For the citizens to decide and for parliament not to be a place of lies, hypocrisy and treason against the citizens. Give the citizens the right to exert democracy directly, do not deny them the right of their life and the right of their children, but also your families and your children. /balkaneu.com/