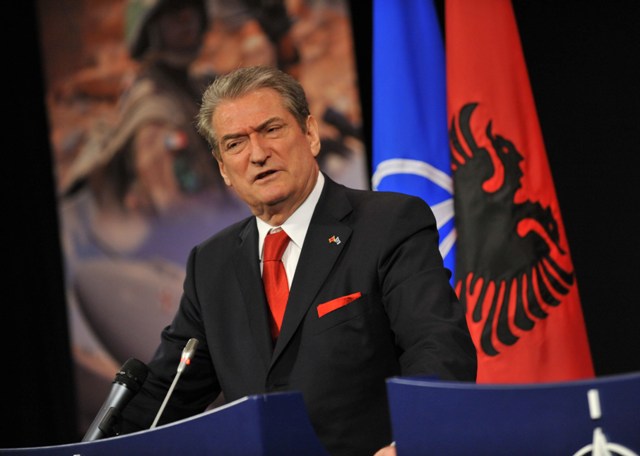 Tirana, September 9, 2013
Get out tonight and watch the Start of Love and Beauty-Venus.
Venus is the "sister of Earth", that's why it's called "start of morning".
We call it Aphrodite even when we see it in the evening, late at night.
I saw Aphrodite last night from Adriatic, near the New Moon.
Even tonight we can see Aphrodite near the New Moon.
Edi Rama is being assisted by a good astrologic weather and starts his work with a New Moon on the balance (sign of diplomacy and harmony).
It's Venus which from the Earth is seen with the naked eye near the Moon. It's the end of Summer and the Sun is in the sign of Virgo (sign which symbolizes intellect).
Sali Berisha withdraws today as tired warrior from a long war.
Sometimes, when one feels as powerful as a God, is defeated by someone weak.
Like that time when the ants obliterated a civilization.
When the small ones unite and create a new "religion".
Paradox:
Someone takes advantage of Hatred, someone loses out of Love.
Doris Lessing (the English writer) received the Nobel Prize for Literature, after publicly declaring that she has hated Tony Blair.
Ismail Kadare has not received the Nobel Prize for Literature, because (though poetry) he has publicly loved the dictator Envery Hoxha.
Doris benefited from the hatred against the labor;
Ismaili lost from the love toward the dictator;
Like "Cramer against Cramer", Sali Berisha defeated Sali Berisha.
His language.
The language of a man like the beak of birds, has individual signs.
Kudos to those who go-
But in Albania nobody goes
and those who come today will soon chant "Farewell o Earth".