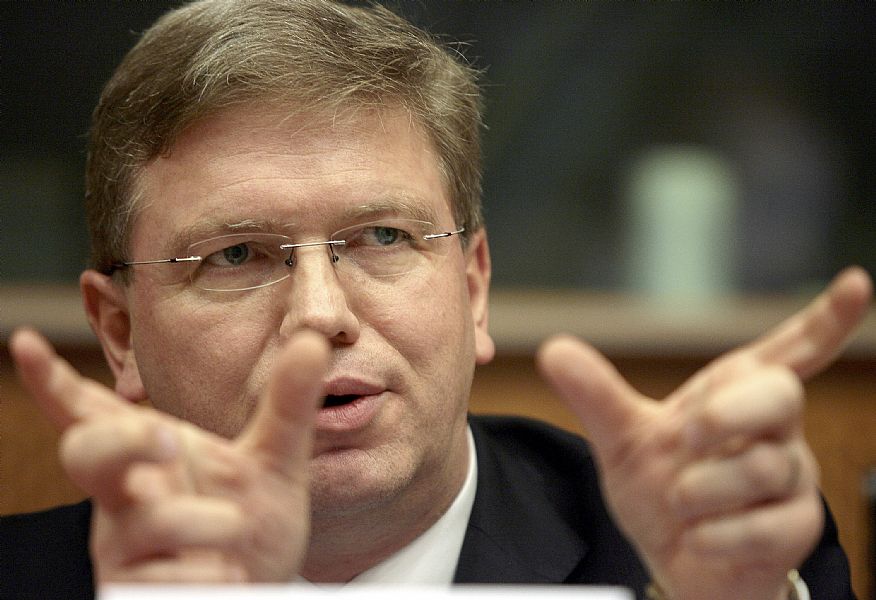 "Despite recent difficulties, Europe is still a source of inspiration with its values, with its living standards, and in the case of enlargement, also with the transformative power bringing the reforms and changes needed to achieve European standards in all areas of life"
By Štefan Füle
European Commissioner for Enlargement and European Neighbourhood
Only five weeks ago I came to Tirana for the "Just Bashkimi Evropian" conference. I was touched by the warm welcome I was given by the Albanian citizens and by the lively discussion we had about Albania's future in the European Union.
Today, on Europe Day, when we are celebrating Europe's founding goals and principles, I am turning once more to you to assure you that I strongly believe in Albania's place in Europe.
As the European Union has evolved, it has allowed its peoples to enjoy an unprecedented period of peace and prosperity.
Despite recent difficulties, Europe is still a source of inspiration with its values, with its living standards, and in the case of enlargement, also with the transformative power bringing the reforms and changes needed to achieve European standards in all areas of life.
European integration will deliver major improvements not only in the protection of human rights, the fight against corruption and in sound financial management, but also in social protection and employment perspectives, food safety and the environment, thus radically improving the quality of life of the people.
Having listened to the views of Albanian people at the "Just Bashkimi Evropian" conference I am more convinced than ever that Europe is what the Albanian people want – and that it is the enthusiasm and the motivation of the Albanian people that will drive Albania forward on its way to European integration.
We are committed to assisting you in delivering on your European aspirations.