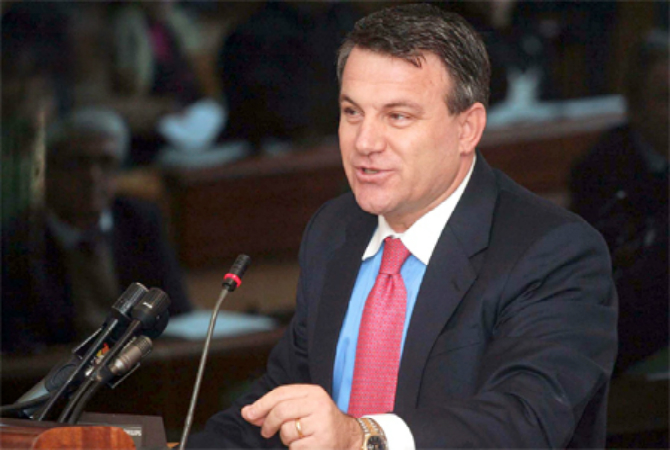 By Prof. Dr. Arben Malaj*
January-May 2013 indicators are shocking and it seems that the country is going through a deep crisis in terms of public finances.
According to official statistics of the government, budgetary deficit in the first five months of the year has been exceeded by 17 billion ALL or in other terms, 170 million USD more than the permitted threshold have been taken in the form of loans.
This has taken place because budget revenues have fallen by 100 million USD and electoral expenses have increased by 70 million USD.
This means that after the elections, the new government will encounter great difficulties. This is the permanent strategy of Sali Berisha, who always leaves crisis behind when he loses in order to hold protests and cause political crisis in opposition.
The economy has fallen significantly in the first five months of the year.  Taxes collected from VAT have fallen by 25%, in other terms the deficit amounts to around 140 million USD.
This figure shows that unemployment and poverty have increased and business is experiencing a difficult crisis.
Every other claim made by Berisha is sheer electoral demagogy.
Budgetary expenses prove the misuse for electoral motives, while payments for social contributions are 16 million USD less.
Jobseekers allowance fund for the first 5 months of the year has been exceeded by 10 million USD.
This is another figure that rejects claims of growth of employment or fall in poverty.  Jobseekers' allowance is mandatory for every government, but its increase by 10 million USD ahead of the elections is an abuse with taxes and a direct or an indirect tendency to purchase votes with the money of Albanian taxpayers.
The 5 million USD excess funds paid for former political prisoners during the first 5 months of the year are merely electoral.
The 60 million USD excess expenses for public investments have deteriorated budgetary situation, especially after the elections.
As far as how the situation will be coped with after the new elections is concerned, it's a very difficult task, but manageable, if further immediate steps and medium term reforms are clarified.
In front of this growing crisis, there must be a greater awareness to participate in the elections, to achieve a result which will be as complete and credible as possible and to carry out the necessary rotation through free and honest elections.
Something is clear for all Albanians: budget situation after the elections will be very difficult and greater cooperation between political parties will be needed.
There's also a need of cooperation with the business sector and international financial institutions to build a program and a strategy to face the crisis and enable a recovery of the economy.
Without boosting up economic growth, we cannot face the crisis that increasingly threatens Albanian households.
Without offering more opportunities to the business sector, we cannot make our economy grow, we cannot reduce unemployment and poverty, we cannot reduce consumer debt, household debt, business debt and budgetary debt.
The economic fall, the growth of debt toward businesses, the growth of bad loans, the growth of debt between private companies, the growth of debt between individuals are clear and adequate signs to realize how much responsible we should be about our future.
Why is it necessary to keep away political crisis, to hold free and honest elections, to kill fear for our future and to offer maximum credibility for our citizens and for international financial institutions?
Cooperation with the business community is necessary and it should have started before the elections based on a serious proposal for the recovery of their finances.
Cooperation with the International Monetary Fund, World Bank, European Union and other financial institutions must be urgent and responsible.
We must save our country from the serious crisis in which the current government is sinking it.
*This analysis is published exclusively for Balkan Independent News Agency. The author is an expert of economy, member of the Albanian parliament, member of the parliamentary committee of economy and finance, former Minister of Economy and former Minister of Finance.