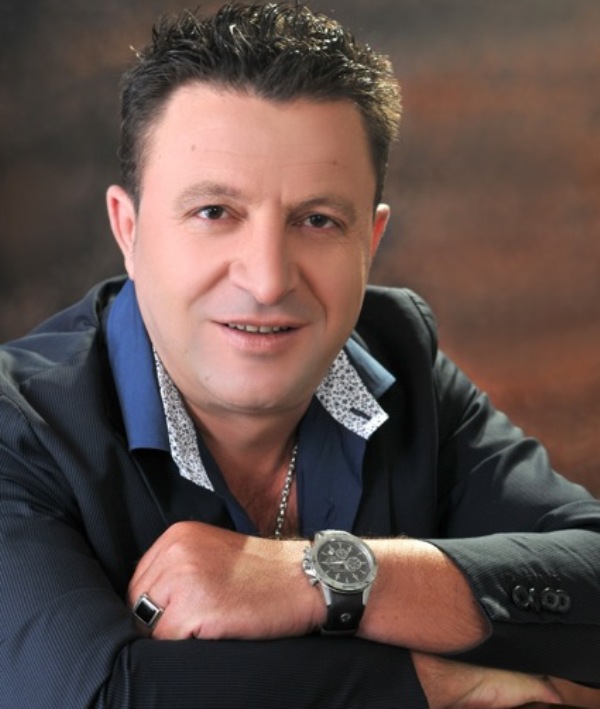 When Ylli Baka first appeared on stage, many people, including musical critics, realized that he would face an intensive career. As he himself admits, the first album that he made in Athens, was a good omen for his future career. Therefore, the past seven years were very intensive for the singer who has been one of the most preferred one in the music market, thanks to his special voice. Baka is one of the most well paid singers in the Albanian music market. Critics say that he's one of the most affirmed singers in the music world, especially as far as the southern Albanian folk music is concerned. Ylli says that he's happy as a singer and he feels fulfilled with his profession. His songs today are sung by all age groups, turning some of them into hits. In this interview for IBNA, Ylli Baka talks about his intensive years of musical career. He says that his repertoire now has 55 songs, which he considers to be as his great loves.
IBNA: There are people who when they start a job or a profession, they often repent. You entered the music world a few years ago. Have you had any moments of regret for this choice?
Baka: Not at all! I can truly say that I adore my profession. I can even say that I'm ready to take the journey that I have started to the end. Above all, I must say that what has made me choose this profession has been my passion and commitment toward music. Even in terms of financial benefits, I can say that I've been satisfied, because I must admit that success is closely linked to the financial side of things.
IBNA: You have a high intensity because you're one of the best singers. You have participated in many concerts inside the country and abroad. Do you have any special experiences that need to be remembered?
Baka: In general, my concerts have been impressive, but I can assure you that my concerts abroad and for the Diaspora are not easily forgotten. Of course the concerts that I have given in Albania have been impressive too, especially in the summer. In general, a part of the emigrants know how to create a beautiful atmosphere in concerts, perhaps even due to the fact that my repertoire has many songs dedicated to them.
IBNA: Talking about the repertoire, how many songs have you produced so far?
Baka: I have 55 registered songs, as now it's been several years that I'm involved in music.
IBNA: Your first album was in Athens. Can we say that that album opened your doors everywhere?
Baka: It's true that the album "The songs of my country" was a good omen, because it brought me success, which some considered to be as absolute.
IBNA: Who are your closest collaborators that have guaranteed your success?
Baka: The poets, composers, musicians that I collaborate with are numerous. I can mention Arben Duka, Jorgo Papingji, Adrian Trebicka, Adrian Hila, Klodjan Qafoku, etc.
IBNA: They say that singers are jealous and they feel the competition. What about Ylli?
Baka: I must say that there are many who attempt to produce the music that I produce. In all fairness, I don't think they do it as good as I can. I have never felt jealousy for any of them. I can even say that I value the best voices in Albania and they are in great numbers.
IBNA: We live in a country with plenty of gossiping. What are the gossips that you have heard about yourself?
Baka: In 2007, when I came out with my clip "Let me live o God", there was a big misunderstanding. In fact, those who pretend they know me, didn't understand the meaning of the song dedicated to the beauties of my country.  They thought that I was sick with cancer and was praying God to help me. In fact, I was and feel very well.
IBNA: What are your projects for the future?
Baka: I don't do projects. I am doing an album which I don't know when it will end, but I know that it will be a very good album. /ibna/