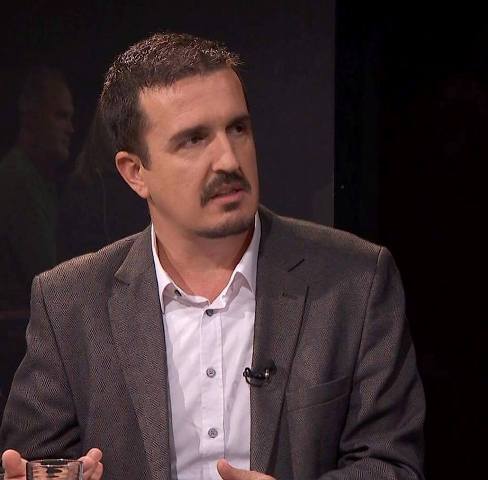 Interview with analyst and head of the I-Scoop research network, Xhelal Neziri
Political analyst and head of the investigative journalistic project I-Scoop in FYROM, Xhelal Neziri, talks in this interview for Independent Balkan News Agency about the political situation in the country with the start of the electoral campaign. Neziri stops on the role of the media and the way that they report on the elections. He also comments rumors for violence in these early elections. He explains why, according to him, the 11 December elections are a decisive chance to put an end to the political crisis and not to enter a new phase of crisis
Interviewed by Naser Pajaziti/IBNA
IBNA: The election campaign has started and these elections are being considered as a chance to take the country out of the deep political crisis. What are your expectations?
Neziri: If the elections are held at a time of crisis, the chances for tension are bigger. This is why we are holding these elections, which came as a result of a deep crisis caused by the opposition, which didn't accept the 2014 election results. This crisis became even deeper with the publication of the wiretapping materials, which caused a real tremor in the political arena. These sort of crises certainly cause electoral incidents, because they relate to the fate of politicians who have been governing so far, namely representatives of VMRO-DPMNE and BDI (Democratic Union for Integration). These elections relate to the fare of certain political parties, which are fighting with each other. In such circumstances, the possibilities to cause incidents and conflicts are great.
IBNA: However, political parties signed a code of ethics for fair and democratic elections, condemning all form of violence and tension.
Neziri: Experience has shown that the signing of codes of ethics or agreements is a formal act. Parties have not always complied with these rules signed on letter. It is a known fact that there have been violations and irregularities. However, it is good to express such will on paper. Political parties must be aware of the fact that any signature that they put on paper must be respected and any attempt to evade the norms of that contract must be punished by the vote of the citizen in the elections. I think that these elections must not be allowed to be a source of crisis, but they should save the country from this crisis. Only free and democratic elections can take the country out of the crisis, otherwise we will enter a deep phases of the crisis.
IBNA: In this phase of the campaign, the way the media reports is a serious factor which will have an impact on the way how the campaign will go. We have media that encourage violence. How do you comment this?
Neziri: It is normal for a media to defend certain political interests. But what's more important is to secure the necessary space for all political parties on an equal basis. Media must create the necessary democratic environment, where leaders can learn the offers that political parties have to make in order to decide who to vote for. But if the citizens are not well informed and bombarded by all sorts of false information, the results will not be positive. Serious media must be careful in covering all political activities. What's more, in our media environment, there are portals which do not comply with any rules or standards, leaving them room to misinform the public.
IBNA: Human rights organizations and the Ombudsman in particular, have called on the voting process to be fair and for pressure and blackmail to stop. How do you consider these concerns that have been raised?
Neziri: I believe that voters are now aware of the weight of their vote. If the vote is sold, then they sell their will for the next four years. I don't think that this time there will be electoral rigging, blackmail and manipulation of the citizens to vote for a political option, because these elections are being held as a result of the crisis and they are being organized by a technical government. Of course, political parties will try and earn votes any way possible, but institutions must monitor this and reflect everything in their election assessment report. /balkaneu.com/