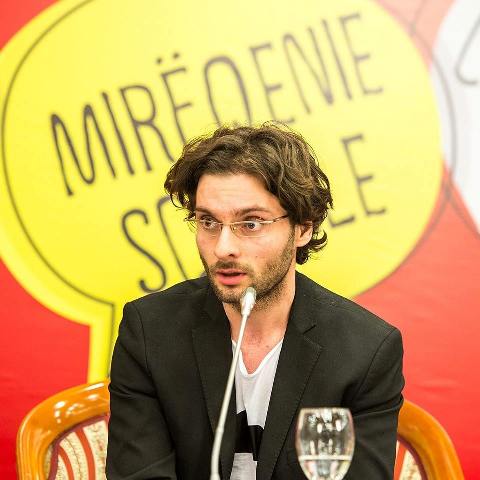 Skopje, 19 July 2016/Independent Balkan News Agency
Expert on financial affairs and former analyst at the Central Bank in FYROM, Branimir Jovanovic says in an exclusive interview for Independent Balkan News Agency that with its new loan of 650 million euros, the country will enter a deep economic crisis with catastrophic consequences for the years to come. According to him, this debt will further increase budget deficit. He says that the government has decided to use this money to buy the elections
Interviewed by Naser Pajaziti
How do you assess the government's decision for a new 650 million euro loan through the sale of euro bonds in world markets?
Jovanovic: I think that it is the wrong decision. 650 million euros are a lot of money. They are more than the level of foreign investments that have been made in the country in the past four years, which amount to 600 million euros. The government will borrow more than the level of investments in the past four years. Every year the state is generating a budget deficit of 300 million euros and this debt is unaffordable. In the years to come, we will have a higher deficit, due to the high interest rates that we will pay for these debts.
How can the crisis be overcome?
Jovanovic: We have a serious political crisis which is seeing no solution. For several months in a row, there have been protests against a corrupt government. We have an unprecedented political crisis which is having an impact in the economic aspect. This situation cannot be overcome by borrowing, because it's the citizens who are going to suffer. With this new debt, the budget deficit will reach an all time high due to the high interest rates.
The Central Bank said that it is not directly involved in the decision to borrow this amount of 650 million euros. How do you assess its position?
Jovanovic: The bank has no direct involvement in this decision. This decision was brought by the government, but the Central Bank will be involved with the euro bonds. When I worked in this bank, we used to be involved in the euro bonds auctions. In the presentations that we have done in international banks, there has been criticism. The Central Bank cannot remain passive, although it is not involved. It must issue recommendations and issue analyses. Even with the budget revision, the government showed that there is budget deficit and negative projections until the end of the year.
Do you think that this debt may be misused with the upcoming elections?
Jovanovic: The money has been planned on being used to cover budget deficit. But I think that the money will be spent to buy the elections. They will be spent for projects such as Skopje 2014, for baroque facades of the city's mall, for million euro travels and things like this. All of this at the detriment of capital investments which have reduced and this is the reason why no more should be borrowed. Those 650 million euros will be wasted. As civil society, we are against what is happening and appeal for foreign banks not to issue new loans to this government, as the citizens of this country will suffer the most. /balkaneu.com/