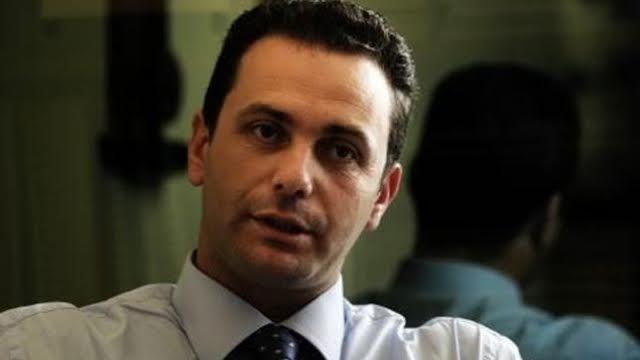 Senior official of Kosovo Democratic League (LDK), Naser Rugova, says in this interview for IBNA news agency that the political crisis caused by the lack of political consensus has been paralyzing the government and parliament for two years in a row. However, he believes that the party that he belongs to continues to preserve a good position among voters and that in next year's elections, it will win in many communes. Rugova says that the Special Court is an obligation in front of the international community, while he demands for dialogue with Serbia to change in form and content. He also talks about the European integration process, border demarcation with Montenegro and the impact of the US administration led by the new president, Donald Trump, on Kosovo and the region.
Interviewed by Muamer Mellova
IBNA: What were the main developments within Kosovo's Democratic League as a governing force during the year that we left behind?
LDK has been governing the country since the 2014 elections and these years have been associated with political and institutional tension. For more than a year, parliament of Kosovo could not exert its function due to the numerous obstacles created by opposition parties.  However, there has been progress in many domains and I believe that political consensus will be achieved on all issues contested so far.
IBNA: Local government elections will be held next year and perhaps general elections too. What do internal polls and polls carried out by civil society say about LDK?
LDK is a big party, with political and organizational experience, but also institutional one. We lead 9 municipalities and we are working in order to win back Pristina, Prizren and other municipalities. Even if fresh general elections are held, LDK will come up with a clear program on how to govern the country.
Many polls have been carried out by organizations and institutions. In some of them, LDK doesn't appear as we would have wanted to. Several factors play a role on this. First of all, many media in Kosovo are against LDK. But we have also been damaged by the coalition with PDK. However, I believe that LDK will be able to overcome these shortcomings, unite and win any election. The best opinion poll consists of work and commitment for the rule of law and social economic welfare. The citizens will evaluate the work of each political party at the ballot box.
IBNA: Kosovo has several important challenges: It will soon face the Special Court, it faces the threat of the division of the north of Kosovo, high trade deficit, isolation and other problems in education and health. What are the plans or the program of LDK in addressing these issues?
Being a new state, Kosovo faces many challenges. The trends of the recent political developments demand vigilance, wide political consensus and rational decisions. We have not delivered several obligations toward the international community. Now we must show that we are not afraid, by delivering these obligations. Process if dialogue with Serbia has been, is and will be a political, institutional and national challenge. Kosovo must make it clear to Serbia and international partners that we are a state and that this is the last time that we tolerate the violation of the red line such as it was the case with the bridge in Mitrovica.
We believe that the dialogue format must change in both form and content. We have many problems in the sector of economic development and the judicial system is not credible and politicized. It is not known when the liberalization of visas will happen and there are many unclear things and sensitive criteria for our country. For all these challenges that we have been facing for many years, LDK has made important steps, institutional and political, but it is difficult to deliver the political agenda and the governing program when you're in a coalition with the party that has won more votes and which is the main political rival.
Unfortunately, the provincial mentality and the lack of institutional awareness, but also the Balkan temper has prevented the realization of LDK's governing platform.
IBNA: What is the solution that LDK offers for the demarcation of the border with Montenegro, a process that is preventing the liberalization of visas?
We must make one thing clear: the process of the demarcation of the border line with Montenegro has started years ago, before LDK entered this government. This process has been led by a commission appointed by former PM Hashim Thaci, who is now president. The same situation exists with the Association of Serb Communes (ASC). Within LDK there has been a debate on these issues. Even within the parliamentary group and other forums there have been differences of thoughts as far as demarcation and ASC is concerned. But there are also double standards being used by PDK which brought the process of demarcation to this point.
These are sensitive issues with a national character. However, I am very optimistic that as it has happened before with situations which have not been easy for the country, LDK will offer ideas and rational solutions in the best interest of the country. Good neighboring relations with Montenegro will be preserved and the liberalization of the visa regime will occur in the months to come, because European Atlantic integration doesn't recognize other forms of communication and cooperation.
IBNA: Let us talk about the geo-political aspect. What will be the impact of the administration of the US president Donald Trump in Kosovo and the region?
LDK is known as the first Albanian political party to have established excellent relations with the American government and American people. The permanent friendship with USA is a political postulate for LDK. LDK and Kosovo have always had good relations and cooperation with all US administrations, especially in the past 27 years. President Trump was elected by the American people. LDK is also a right wing party, like the US Republic Party, therefore we are expecting positive impacts and concrete steps of the president Trump administration in the region and Kosovo. I believe that the current political situation and the latest developments in the Western Balkan countries will be at the focus of President Trump and his administration.
IBNA: When will Kosovo be an economically developed country, a country integrated in Euro Atlantic structures?
Kosovo has all opportunities to be a normal state with a sustainable economy that offers wellbeing for its citizens. This will be achieved once the justice system is not controlled by godfathers, when corruption and organized crime are completely uprooted, when transparency and free competition are defended by credible and independent institutions, when oligarchs and monopolists of all domains will once again be equal citizens of the country, when a part of these oligarchs faces justice, when the political class becomes aware and will think about the state and not power. All of this will give way to foreign direct investments and to our migrant workers to come here and invest. Confidence among people and international partners will rise. There is no other way!