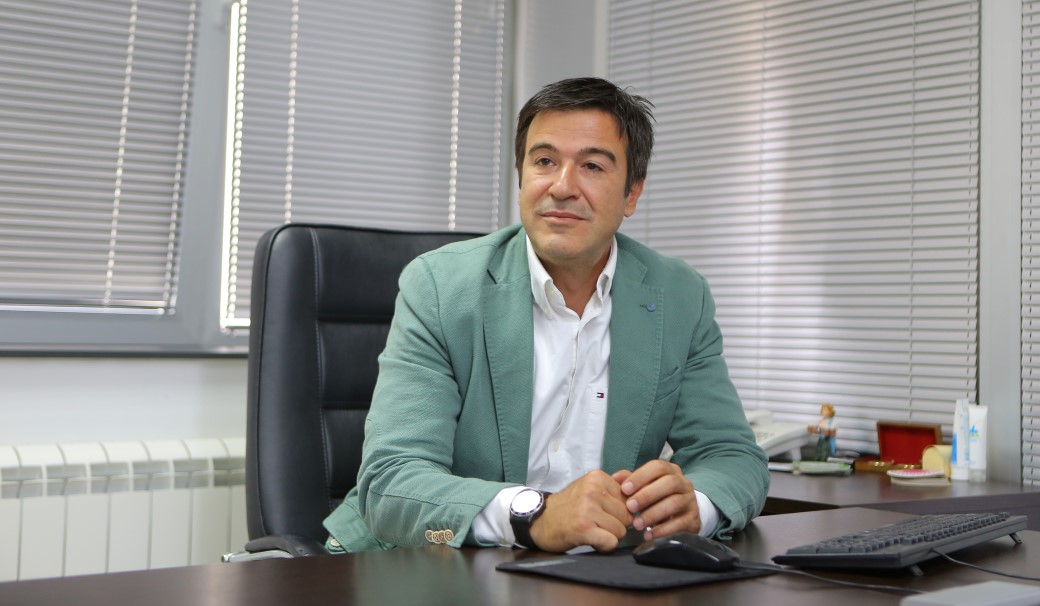 In an interview for balkaneu.com, political analyst, Aleksandar Pandov has commented the latest local government elections, the defeat of VMRO-DPMNE and the future f Nikola Gruevski as chairman of this party. According to him, in the 15 October elections, people didn't vote because SDSM's candidates were better, but they voted against VMRO-DPMNE of Nikola Gruevski. According to him, Gruevski must not step down as party chairman, because the period to come is decisive for the state's interests. For a long time, Pandov has been a great supporter of the policies of the previous government of VMRO-DPMNE
 Interviewed by Naser Pajaziti
What is your opinion on the latest local government elections? Who won and who lost them?
In the 15 October elections, people didn't vote in favor of the candidates of SDSM because they were better or because they had better projects, but many of them came out to vote against VMRO-DPMNE. This party has lost 120 thousand votes as opposed to the previous elections and this was unexpected, because the parliamentary elections were held 10 months ago. Opinion polls showed a head to head race, but what we saw in these elections, came as a surprise to us. We expected a very low margin of difference, up to 20 thousand votes. I can assure you that even analysts who are closer to SDSM and politicians of this political force, were surprised from the victory.
How do you consider the campaign and did it have any great effects on the result?
 If we look at the campaign, we can say that VMRO-DPMNE and its leader have conducted a modern campaign with concrete promises and projects for the development of infrastructure and creation of new jobs. If we look at the campaign of SDSM, we will see that this party and its leader, Zoran Zaev conducted a very tough campaign, by addressing serious accusations and targeting VMRO-DPMNE and Nikola Gruevski.
This result has prompted many people to demand Gruevski's resignation. Does he admit his fault for this defeat in the elections?
For 14 years, Nikola Gruevski has successfully led VMRO-DPMNE. In his last speech before the elections, I noticed that he issued signals that he would step down from the party's leadership. If I was asked an opinion on this, I think that Gruevski could still serve as leader of this party, but then again, the decision is his.
Why shouldn't he resign?
 We have the voting in Parliament of the agreement with Greece and should he resign, than this would play out to be damaging. We also have the issue of the use of the Albanian language and the name contest. If Gruevski steps down during this period, this would not serve state interests.
But, one thing is clear though, Gruevski is a great political fighter and he doesn't withdraw very easily from his political battles.
How would you consider the incentive of a group of VMRO-DPMNE members, known as reformatories, who are requesting Gruevski's resignation and the election of a new party leadership?
 There is a group of unhappy people who are known as reformatories, but instead of showing their sadness from this defeat, they come out smiling, as if this has made them happy.
How do you consider the work done so far by the current government?
 The current government is far from the promises that it has made for reforms. We are seeing how innocent people are condemned, such as it was the case of a 65 year old man without a criminal record, who was sentenced because allegedly, he has attacked a SDSM MP in Parliament. On the other hand, it's clear that this government doesn't have any concrete plans. Even in the local government elections, it was clear that this party that is leading the country without any concrete plans. Plan B for this government is to head to fresh parliamentary elections, as SDSM will exploit the fact that it won the local government elections. The country will face important issues ahead. If VMRO-DPMNE is not strong then this is a bad thing, because this party is not considered as simply a party, but a champion of national cause. /balkaneu.com/