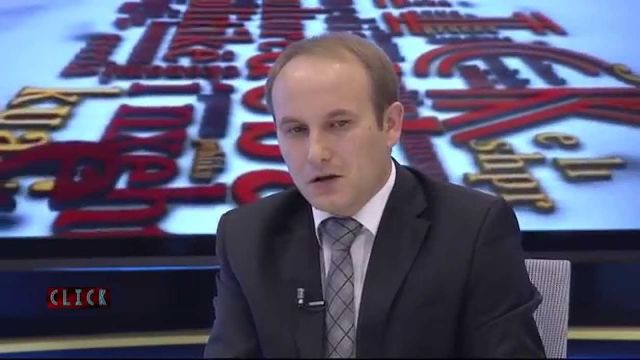 In an interview for IBNA news agency, analyst and professor of European Law in Pristina, Emrush Ujkani talks about the process of normalization of relations between Kosovo and Serbia. He stops on the impact of the Special Tribunal on the political arena in Kosovo and Euro Atlantic processes. EULEX mission and the international recognition of the new state are other arguments of the interview that IBNA readers may find below:
Interviewed by Muamer Mellova
IBNA: How do you see dialogue for the normalization of relations between Kosovo and Serbia?
I think that this dialogue will sooner or later happen. However, I think that the way of organizing it and especially the failure to implement the agreements are some of the reasons which have decreased the importance of this dialogue. To eliminate these dilemmas and to consider the entire process of dialogue between Kosovo and Serbia successful, this dialogue must be finalized with a treaty of peace between the two countries. The peace treaty must finalize the chapter of conflict between the two countries and people. This must also include the mutual recognition between the two countries, territorial integrity and the two countries must not act as an obstacle for each other in the domain of regional integration, European integration, UN integration and other international mechanisms. This would be a permanent solution which would guarantee sustainable relations between the two countries.
IBNA: In fact, Kosovo is trying to become a NATO and EU member. What do you think Kosovo's challenges toward accession are?
I think that the challenges in general will be the same as the adherence of Kosovo in other organizations, because Kosovo faces a refusal by countries which haven't recognized its independence and some of them are NATO members. Meanwhile, Kosovo must establish its army as soon as possible. This army must be a modern force which is measured by quality and not quantity. This army is necessary given the global developments, especially the fight against terrorism and the efforts to offer a safe environment for the citizens and for the region and beyond. Therefore, NATO accession would be a necessity for the state of Kosovo and the countries of the biggest alliance in the world, NATO.
IBNA: As far as EU accession is concerned, what do you think Kosovo's priorities should be?
I think that Kosovo's integration process in the NATO and EU, besides the geographic expansion of these two organizations with one more country, should also aim at creating a peaceful territory where the values of democracy are respected. Kosovo's institutions must do more to secure a safe environment where each citizens, regardless of the ethnicity or religion, feels safe. Kosovo must continue to rank itself alongside its natural allies such as USA, NATO and EU in the fight against terrorism.
IBNA: In the recent days, Suriname recognized Kosovo as a state. It has been a while that there are no other recognitions. Do you think Kosovo has come to a gridlock in terms of new recognitions?
Yes, this is a fact and it is a concern. Institutions of Kosovo, especially diplomatic ones must be alarmed by this. I think that Kosovo's foreign policy must be focused on coordinating activities with our main allies and in full coordination with them, secure recognitions by other countries. Lots of work is needed for this.
IBNA: Last but not least, what do you think will be the role of the Special Tribunal in Kosovo's political arena?
The Special Tribunal will not be a regular tribunal, because it will have a temporary mandate. With the approval of this tribunal, Kosovo has manifested a high state responsibility toward Kosovo's main partners, but at the same time, it has shown that it is interested on removing the slightest doubts regarding its liberation war. Now, I think that the impact that it may have on particular individuals as former heads of KLA has its weight and must not be undermined. /balkaneu.com/