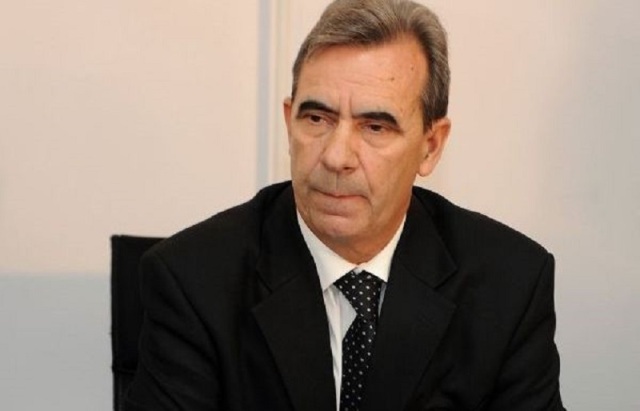 In an interview for IBNA, Trendafil Ivanovski, former Chief Justice of the Constitutional Court in FYROM, talks about the blocking of the work of the Special Prosecution, reforms in the justice system, the capturing of the justice system by politics and other issues concerning the system. "This situation can only be solved through greater pressure by the international community, which, in the quality of the guarantor of the political agreement, must demand from parties in power to respect the Special Prosecution. But there must also be pressure by the citizens, opposition and other relevant players", Ivanovski says.
Interviewed by Naser Pajaziti/Independent Balkan News Agency
IBNA: How do you consider the constant blocking that the work of the Special Prosecution is suffering?
Ivanovski: Unfortunately, this circus continues. We thought that with this institution, the Special Prosecution, we would solve the crisis, but what happened recently is unacceptable. All institutions are blocking the Special Prosecution under the influence of the party in power. They are determined to defend abuse of power and continue to damage the state. This is their struggle to save those among them who have broken the law and evade responsibility. On the other hand, we're dealing with a classic obstruction to prevent the rule of law. It is strange that Albanian parties abstained by not backing the latest bills concerning the Special Prosecution which were proposed to Parliament. This way, they are supporting crime.
IBNA: What do you think is the solution to put an end to this blockade which you say that exists toward the Special Prosecution and not prevent its work?
Ivanovski: The solution is for the international community and all of those who supported the Przino Agreement, to put more pressure. There must also be great pressure by the citizens of Macedonia, the opposition, progressists and NGOs. This must be done to understand the seriousness of the crisis that we're in, that the state is in danger. Therefore, greater support must be given for the Special Prosecution, as the only institution that can bring back the justice system of the country on the right tracks. The 11 December elections are another hope for solution, because the country needs a change in the government.
IBNA: How do you consider the proposals for the creation of a Special Tribunal or a branch of the Criminal Court which will handle the cases of the Special Prosecution?
Ivanovski: I think that these are fair and legitimate proposals in line with the Constitution, even more when we consider the state of the judiciary system in Macedonia, which doesn't offer any guarantees for justice.
The judiciary system is deep into the claws of the current government. The creation of a specialized unit would be a solution. This must be done as soon as possible.
IBNA: After all the criticism that you launch, is there a need for a deep reformation of the justice system?
Ivanovski: Justice system in Macedonia needs deep reforms, but they cannot be delivered in a month or two. They must be long term reforms and comprehensive. This cannot be solved through a political agreement, but it must be a well analyzed process. It's difficult for me to have faith on the current structures of the justice system, as we have people with highly influenced by politics. The reform requires much more time and it must have the support of the international community. International assistance cannot come just through training, as it has done so far, where millions of dollars have been spent and then have the same judges working for a justice system that they do not respect. These judges will not take the judiciary system out of the crisis. /balkaneu.com/