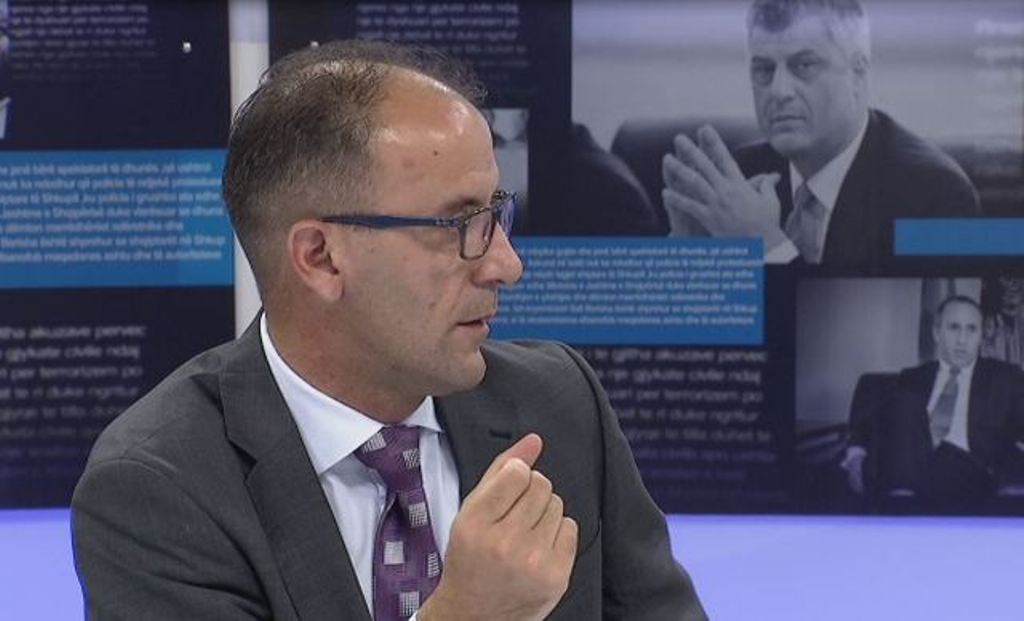 In an exclusive interview for IBNA, professor of political science, Gjon Culaj, who has graduated at the University of Paris, talks about the measures and barriers imposed by Kosovo on Kosovar imports, dialogue between Kosovo and Serbia, the idea for border correction and political developments in the country and abroad
IBNA: How do you consider the measures introduced by Kosovo concerning the goods coming from Serbia and Bosnia and Herzegovina?
This is a political decision taken by a sovereign government following the continuous political and economic obstacles that Serbia has constantly created for Kosovo. Let me give you an example, in the Berlin Process, Serbia has vowed that it will not prevent Kosovo's accession in international organizations, however this country has never respected this engagement and lobbied against new recognitions for Kosovo and its accession in different organizations. The fact that Kosovo failed to become a member of UNESCO and Interpol reflects this.
IBNA: How do you consider dialogue between Kosovo and Serbia? Could it lead to a peace treaty?
In principle, dialogue and the peace treaty should never be neglected. But dialogue would be more successful if the sides were equal and recognized each other's sovereignty. What's more, this dialogue is being assisted by the EU and its chief of diplomacy, Federica Mogherini. In my opinion, it will be hard to achieve a fair and balanced agreement through this intermediation., because the EU has a neutral position regarding Kosovo's political status. Five of its member countries do not recognize Kosovo as an independent state. Given that in the past, the EU has not been able to prevent crises and conflicts in former Yugoslavia, we could conclude that the EU has never played a crucial and integrated political and military role like the US has done, for instance.
IBNA: How dangerous is the idea of border correction between Kosovo and Serbia? Could this have a negative impact on the region?
The idea for border changes puts a big question mark on the existence of the state. Without a doubt this idea consists of a nationalistic project to include all the Serbs within a state. This is a dangerous idea for partition based on ethnic lines at a time when everyone is talking about European integration and reforms which guarantee the rule of law, freedom and equal rights for all of those who live in a particular country. Today it's hard to find countries which only have one ethnic group. This is a crazy idea which belongs to the last century and which could fuel nationalism in the region. We all know how much Europe and the Balkans have suffered from nationalist ideas which have lead to armed conflicts.
IBNA: Can we expect fresh tensions in the relations between Kosovo and Serbia?
There will always be tensions unless Serbia recognizes this new reality. Kosovo is an independent state and its independence is recognized by the majority of world countries. Normal and political relations can only exist between two countries that recognize each others' sovereignty and this could be the key for the integration of both countries in the European Union.
IBNA: The government of Kosovo does not have the necessary votes in Parliament to govern the country. Could we expect to see a snap election?
The country is being governed and we could say that it has the necessary votes until a confidence vote is held. Elections could only be held if the government does not have the support of the majority. Nevertheless, a snap poll is never a problem. This is often the only and the best instrument when a country is going through a political or institutional crisis.
IBNA: What will be the role of the army of Kosovo in the peace and stability of the region?
Kosovo's army will be a small one and lightly armed. This army will include members from all communities and it will serve peace and also national and regional security. This is one of the pillars of a sovereign state, which focuses and will focus on the partnership with NATO.