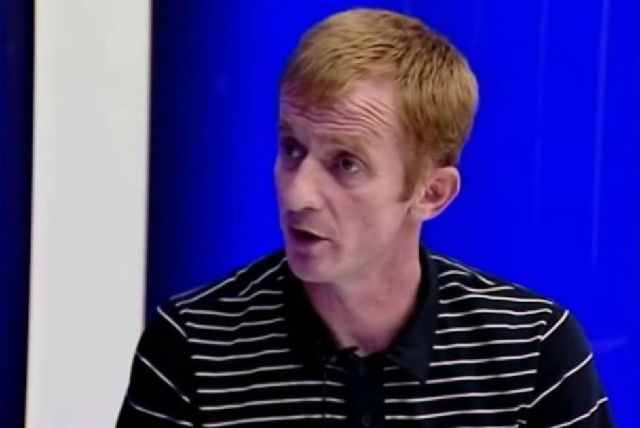 In an interview for  Independent Balkan News Agency the Serb journalist in Kosovo, Bojan Bozovic talks about the situation in the North of Kosovo, the role of Serbs in Kosovo, cooperation between Albanians and Serbs and dialogue between Belgrade and Pristina. Bozovic is a known journalist of Tanjug, Free Europe, Klan Kosova and collaborates with several Serb media. Bozovic now lives isolated in the north of Kosovo and for the time being he is not engaged in any professional work.
Interviewed by Muamer Mellova
IBNA: How do you consider the situation in the North of Kosovo? Which alternative is more likely to prevail, the division or the full integration of the Serb community?
Bozovic: We have an unchanged situation in the North of Kosovo. The separation of the Serb inhabited north and its unification with Serbia is impossible, because EU and USA are against this unification. But it is clear that the absolute majority of Serbs who live in the northern part of Kosovo will attempt in all ways to block and slow down integration in the institutions of Kosovo. A part of the Serbs continues to be an instrument used by Belgrade and Serbia to meet its objectives. The main objective being the blocking of Kosovo's integration path.
IBNA: How do you see the role of the Serb List in the fulfillment of the rights of the Serb minority in Kosovo?
Bozovic: The Serb List is a political subject whose objective is for Belgrade to have its political role in Kosovo. This subject also acts as a bridge of the policies of PM Aleksandar Vucic, based on the claim that Kosovo is a part of Serbia. This policy is implemented through this subject. MPs and ministers of this party, which is part of the parliament of Kosovo, are instructed by Belgrade, acting upon what is ordered by Serb state leaders. Little do they care about improving the position of the Serb community in Kosovo. Through these policies, this political party cares more about the interests of several of its leaders and activists than the majority of the Serb population in Kosovo.
IBNA: How do you consider the will for cooperation between the Prime Minister of Albania, Edi Rama and his Serb counterpart, Aleksandar Vucic?
Bozovic: Every agreement must be praised. Throughout history, Serbia and Albania have not had any major clashes on the issue of Kosovo, and I, being a citizen of the Balkan, praise the option of neighboring cooperation. If someone intends to invest in Serbia, then let that person be an Albanian rather than a German or American. We're neighboring countries and when we talk about Albania, it is a fact that this country is a great tourist potential. I think that this is what cooperation will be for and that Rama and Vucic have met to look into the possibility for rich Serbs to invest their capital in the Albanian coast and to attract as many Serb tourists as possible. This cooperation is positive and Rama's and Vucic's efforts must be praised.
IBNA: Normalization of relations between Kosovo and Serbia must happen through Tirana or Pristina?
Bozovic: Dialogue between Kosovo and Serbia must take place between Pristina and Belgrade and not through Tirana. Tirana has acted as an intermediary before Kosovo's independence. Therefore today, when Kosovo has its institutions, which indirectly are recognized by Belgrade, I don't see any reasons why Tirana should be mixed up. I think that Serbia and Kosovo can solve their problems without the EU's intervention. This can only happen if there is political will between the two countries. But if this is lacking, then it's worthless.
IBNA: Is it likely for dialogue between Kosovo and Serbia to be finalized with a Peace Treaty between the two countries?
Bozovic: The signing of a treaty of peace where the two sides agree on leaving the past behind is impossible, because Serbia will not recognize Kosovo for a very long time. Treaties and memorandums of cooperation are only signed between countries that recognize each other, but in this case, this is lacking. For the moment, these documents are not a priority of the two countries. However, they must live as two neighboring countries. Kosovo must ignore Serbia's refusal to recognize its sovereignty. But it is necessary for Serbia not to block Kosovo's integration in the EU and other international organizations. Kosovo and Serbia must one day become EU members, but before entering the EU, Serbia must remove from its Constitution the part which says that Kosovo is a part of Serbia. I don't think that Serbia will ever do this. On the other hand, Kosovo is encountering many obstacles in the aspect of European integration. It is a fact that we, citizens of Kosovo, must be issued with visas to travel to EU countries, unlike neighboring countries. The EU must work with Belgrade and Pristina in order for both countries to become part of the European family, otherwise we will remain out of it. /balkaneu.com/