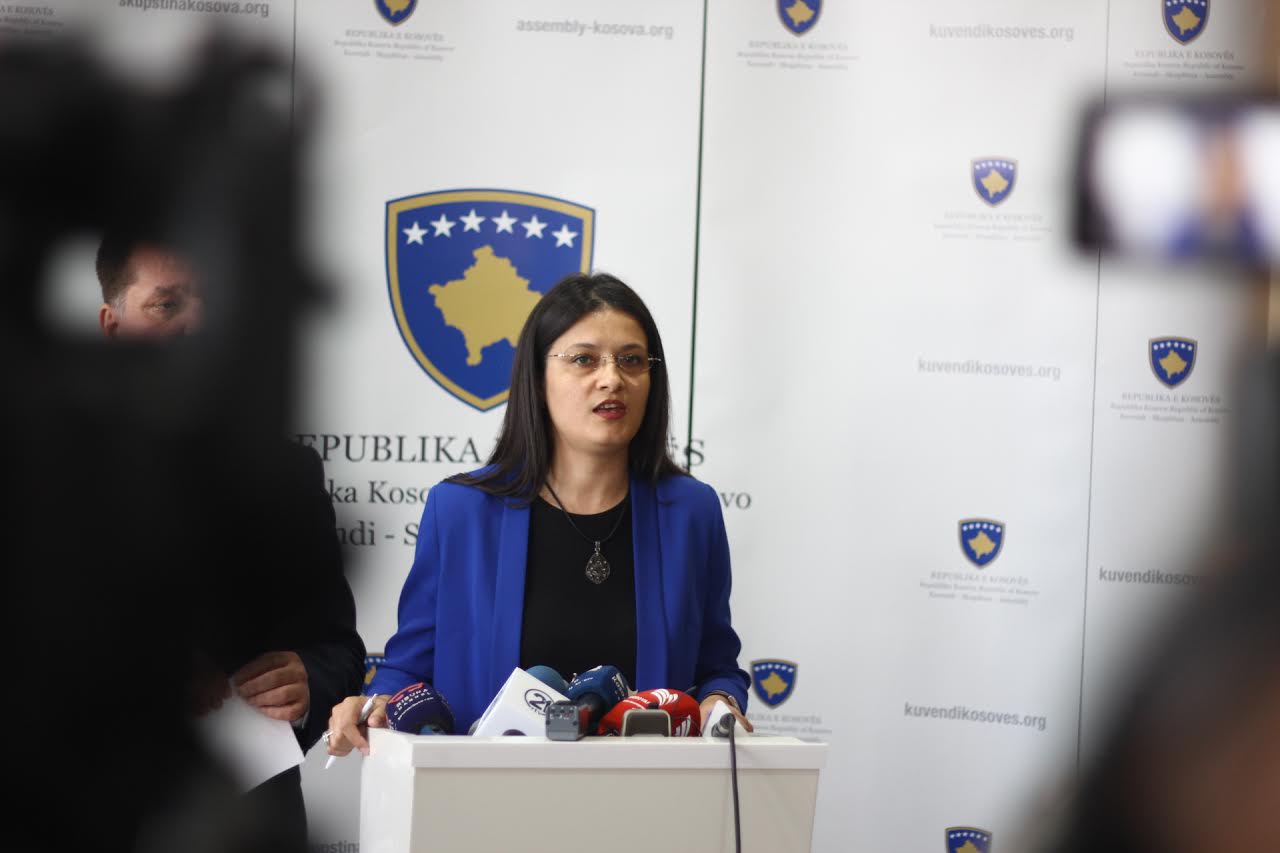 Incentive for Kosovo MP, Valdete Bajrami, explains during this interview for IBNA the causes that led to the removal of the government led by Prime Minister Isa Mustafa, she talks about the upcoming parliamentary elections, the necessary reforms in economy, education, health and demarcation and the Special Tribunal on War Crimes based in the Hague
IBNA: You were the MP which initiated the no confidence vote for the government. What were the reasons for it?
Bajrami: The motion came after we had requested many times the resignation of Prime Minister Mustafa. I need to stress that as of December 2015, PM Mustafa constantly breached the Constitution. In this period of time, the Constitutional Court ruled that the Association of Serb Communes was in violation with the Constitution. Then we had the demarcation agreement with Montenegro, failures in economy, education, healthcare, European integration and all of these made this government illegitimate. Under these circumstances, when the government was not able to make decisions for the future of the country, we exploited the constitutional mechanism. We initiated a no confidence vote and this vote managed to pass successfully.
IBNA: Parliamentary elections will be held in June. What do the polls suggest about your party?
Bajrami: All recent polls suggest that Incentive is growing as a party. Incentive for Kosovo enjoys political stability. Our scope is to bring changes and this is our engagement to the people.
IBNA: Kosovo will soon face the Special Tribunal on War Crimes, the threat of the division of the North of Kosovo, high trade deficit, isolation and other problems in education and health. What plans does your party have in order to address internal and external problems of the country?
Bajrami: All the things that you mentioned came as a result of the bad governing practices of Mr. Mustafa. This is why we have constantly demanded to have consensus on national issues. Incentive for Kosovo will always be committed in protecting the state's interests and the interests of the citizens.
IBNA: When will Kosovo be an economically developed country and integrated in European and Atlantic structures?
Bajrami: Kosovo will only be a developed country if the future government and other political forces carry out deep reforms in economy, in improving the legal system and in advancing the education system. In our social democrat program, we have underlined that freedom, equality and solidarity are the values needed for our citizens.
IBNA: What is the solution of the Incentive for Kosovo for the border demarcation with Montenegro, a process which is preventing the liberalization of the visa regime?
Bajrami: We have constantly demanded a revision of the agreement and we have demanded for it to be sent to the arbitrage. As far as the liberalization of the visa regime is concerned, I know that there is another criteria for it and this is the fight against corruption. /balkaneu.com/