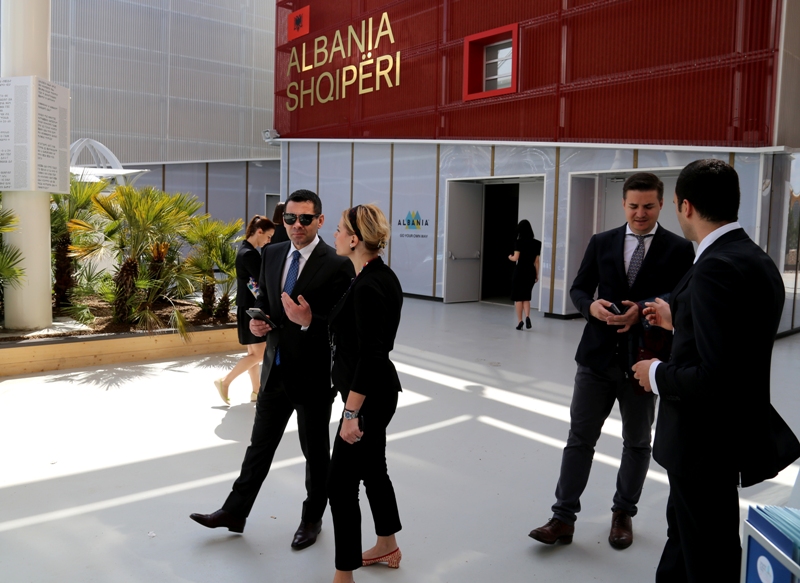 Minister of Economic Development, Tourism, Commerce and Enterprise, Arben Ahmetaj, says that Albanian tourism doesn't only offer opportunities for tourists, but for investors too.
Ahmetaj says that Albania has potential to develop tourism as an important branch of economy.
Present in Milan in the world Expo 2015 fair, minister Ahmetaj talks in this interview about Albania's stand and he says that it will be successful. According to him, this success is guaranteed as Albania's stand shows for visitors a country that offers tourism as a destination and at the same time, a destination for foreign investments.
IBNA: What is your comment on Albania's stand in Expo Milano 2015?
It's a very interesting concept that sees Albania in another dimension, the dimension of religious harmony, of the human harmony with nature. A country which has seen a transition from tradition to the modern and both elements are combined in a perfect manner. At the same time, the concept of religious harmony is there, it's unique and it was worth it to make it the focus, because it's something special, something which in the harmonious dimension exists only in Albania and is a direct example for many other countries. There, we have an Albania which is alive, young, full of colors, which offers opportunities, which offers a spectacular tourist destination and at the same time, a destination for foreign investments. I'm convinced that the stand will have lots of success. It's our duty to keep it full of activities during the whole time. I had the chance to visit two or three other stands, such as that of San Marino, Sicily. The concept was harmonious. We're very proud that we have managed to bring a different stand, a modern Albania and a traditional Albania at the same time.
IBNA: It's been 80 years that Albania participates in such fairs. What's Albania's gain?
The history of Expo Milano is interesting and the history of Albania with Expo is also interesting. I believe that very few Albanians know that the first time that Albania took part there was in 1937 and then, we could only take part there 90 years later. This is an occasion where we have the opportunity to promote Albania as an undiscovered European country, a normal country, a country that offers different pleasures, from the quiet atmosphere to nature, food, people, tourism or bio tourism.
IBNA: What are the Albanian government's expectations in six months, when the fair is closed?
Of course, it's difficult to measure expectation, but I will relate it to an interesting statistic. This year, thanks to what has been done throughout the years, thanks to different expos, to the different activities in different fairs or Albania's exhibition in different countries, we expect the number of tourists to grow by 25%. Thus, for the first time, Albania doesn't have a sufficient number of beds to receive tourists. All of these activities promote Albania as a European country, which has not yet been discovered, a normal country and a very interesting destination for tourism and investments. /ibna/