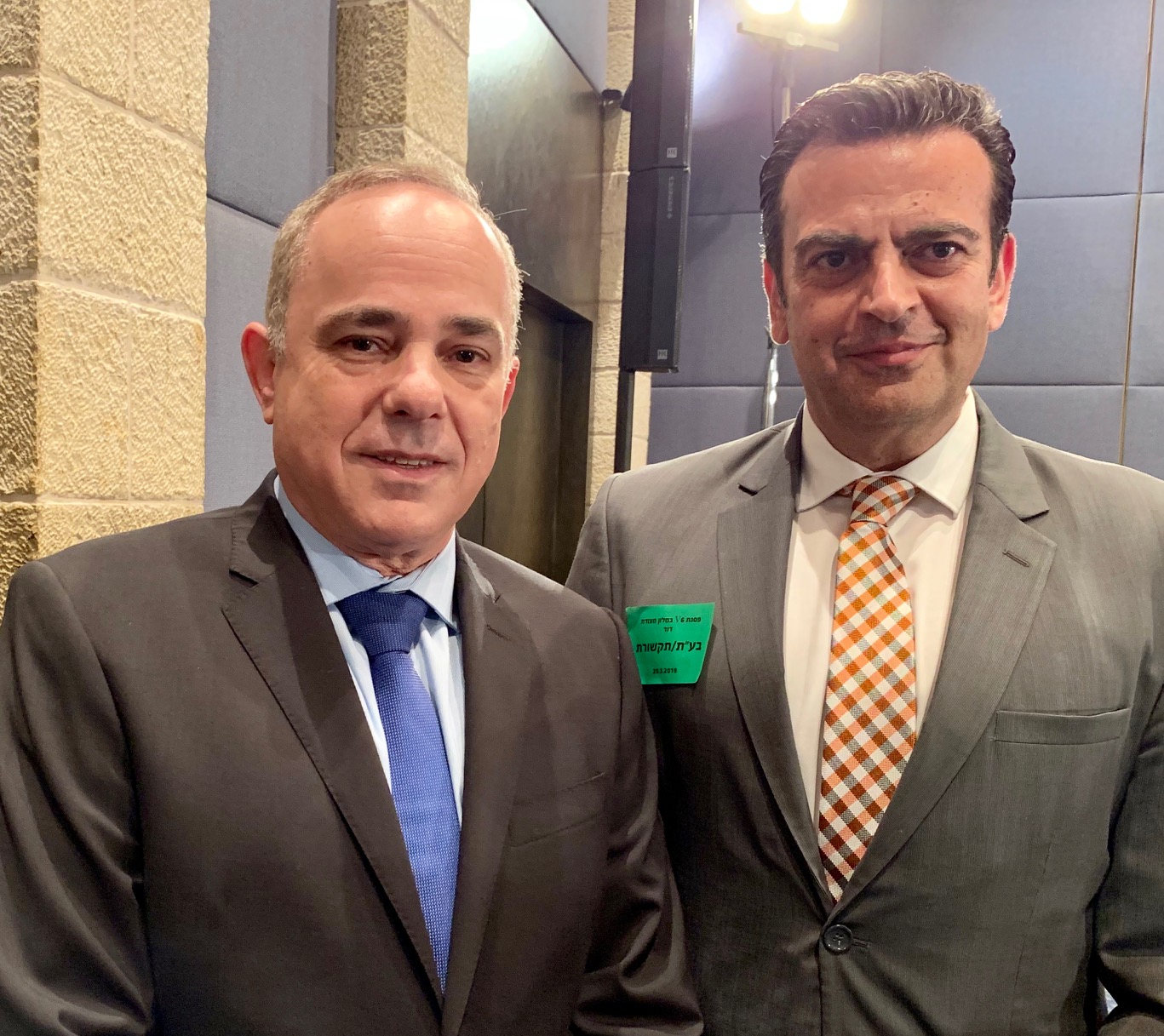 The Israeli Energy Minister Yuval Steinitz spoke exclusively to IBNA, on the sidelines of the Greece-Cyprus-Israel Tripartite Cooperation Summit with the participation of US Secretary of State Mike Pompeo, in Jerusalem, on the importance of cooperation among the Eastern Mediterranean countries in the energy sector, the next steps, and the role of Turkey.
Minister, what are your expectations from this trilateral plus one meeting, here in Jerusalem?
Well, it's always good to meet with our friends from Greece and Cyprus, this time with our big friends from the USA. Of course, from my perspective as minister of Energy, our cooperation on energy and the EastMed project is extremely important. It will enable Israel and Cyprus to export gas to Europe through Greece and Italy. Speaking about Greece, already I think all countries, almost all counties in the Balkans, Bulgaria, Albania, Serbia, Slovenia, North Macedonia and all of them, I think have already approached us because they want to get Israeli gas through Greece. It will go through the vertical pipelines and the vertical corridor also to the Balkans. Greek companies are heavily involved in this. One is Energean, which became already a Greek-British-Israeli company developing one very important gas field in Israel and now also exploring two additional gas fields. The other one is Poseidon, which is a major contractor so far in planning and probably also in executing and constructing the EastMed pipeline that will stretch from Israel, through Cyprus to Greece and Italy. I think that the fact that two Greek companies are so central to this new gas development in the East Med is very good for all of us, including the Greek economy.
Energy can actually also help this region, the Middle East and the southeast Mediterranean in stability and security.
Yes, this is already the case. We have actually created a few forums. One is this meeting today, this was the first one to be formed. The other involves Greece, Cyprus and Israel along with Italy and the EU about the East Med. And recently, one month ago, we met in Cairo and formed the EastMed Gas Forum that was hosted by the Energy Minister and with the representatives of Jordan, Egypt, Israel, the Palestinian Authority, Greece, Italy and Cyprus. Representatives of the EU also participated. So, it's already working to bring us closer because we need to cooperate, it is good to cooperate on gas exports and imports. You know, when we all met in Huston and were on one stage in front of the world, the Egyptian Minister mentioned that since the peace accord between Egypt and Israel 40 years ago, this is the first significant economic cooperation between the two countries. Hopefully, this is the beginning of more economic cooperation throughout the Middle East.
Turkey is outside of this game, of the energy developments. Do you believe it is necessary that Turkey becomes a partner in this initiative too?
Actually, it is up to them. As you probably know, I've held talks with the previous Turkish Energy Minister, who now is Finance Minister, and I also spoke with Erdogan when I met him in Washington, also about collaboration or cooperation and exporting Israeli gas to Turkey. Unfortunately we didn't make much progress in this direction, but I think it is up to the Turks if they want to cooperate and be part of this forum. I don't rule out anything for the future. But, you know, unfortunately the relationship between them and some countries is quite tense. Let's hope that in future everything will be normalized./ibna