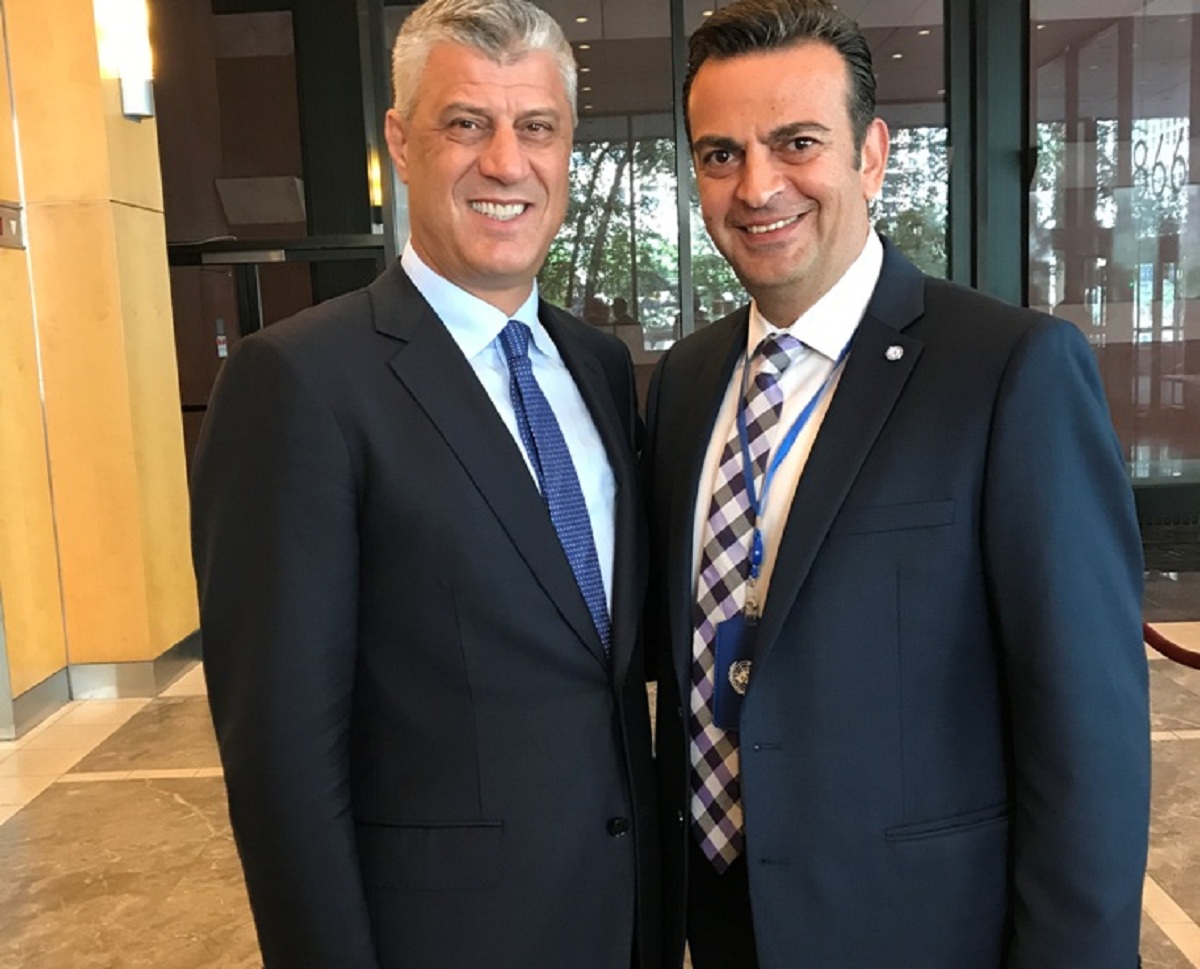 In this interview with the founder of Balkan News Agency and Albanian Free Press newspaper, Spiros Sideris speaks from New York following the meeting with the Serb counterpart, Aleksandar Vucic. Mr. Hashim Thaci talks about the relations with Greece and the role of Athens in the dialogue between Pristina and Belgrade
Mr. President, are you confident after the meeting with Mr. Vucic and Mr. Gutierres?
There's no alternative but dialogue. The meeting with Vucic has taken place in the spirit of constructiveness and it wasn't an easy one, but we will continue with the dynamic that will be defined by the European Union and Mrs. Mogherini, in order to achieve a final and historical agreement between Kosovo and Serbia.
Can Greece help in these negotiations?
Of course, Greece can help us as any other country of the European Union and I believe that our excellent traditional relations between Greece and Kosovo will continue to be at the same level. In fact, they will continue to improve. I believe that during the month of October, Kosovo will open its economic office in Athens, therefore, I believe that Greece will fully back Mogherini in striking a final deal between Kosovo and Serbia.