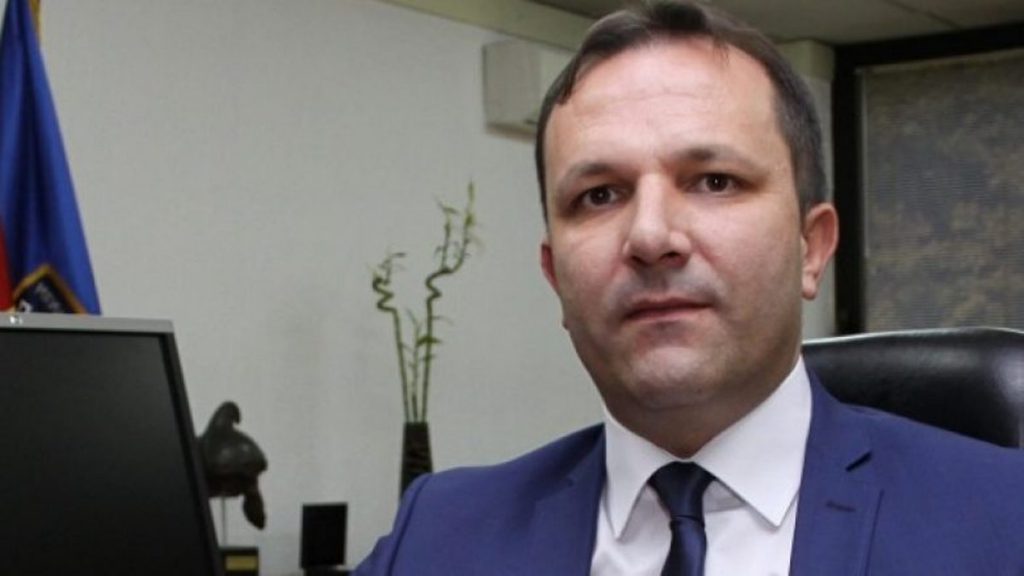 "Government must unify the people and not divide them"
In this interview for IBNA, the General Secretary of SDSM (Macedonian Social Democratic Union), Oliver Spasovski talks about the solution of the deep political crisis through the election of institutions that stem from the 11 December elections and which have the support of a new majority of 67 MPs. He says that this situation will soon be overcome and that a reformatory government will take office with a government which is based on the priorities of the citizens, regardless of political, ethnic or social affiliation.
Interviewed by Naser Pajaziti
IBNA: We still have a status quo which is deepening the crisis even more. Do you think that this crisis may be solved?
Spasovski:  After the different obstacles caused by VMRO-DPMNE and president George Ivanov, we decided to convene Parliament, to form the commission for elections and appointment and then to elect the Speaker of Parliament. We want this situation to be overcome, therefore we have examined all options to solve the crisis and convene parliament. We're striving not to delay the process and not to allow the other side to buy any more time. Instead of institutions, we're seeing more problems being created and this may lead to a dangerous situation.
IBNA: Are you expecting new institutions to be created?
Spasovski: We're expecting all issues regarding the election of the Speaker of Parliament to be discussed during this session. We will examine all options which would contribute for the solution of the political crisis. We haven't come to any agreements as to who should belong the post of the Speaker. We're talking to all sides and this issue will clarify in the coming days. We will have an accepted proposal for all sides and we will elect the candidate. There are candidates from other parties too, but in the end, compromise will prevail. We must have candidates who respect the Constitution and who will restore trust and credibility in parliament.
IBNA: How do you consider the protests being held against your government?
Spasovski: These protests are politically motivated and this is clear. I don't see any reason to protest. We have a protest called "For a united Macedonia" and on the other hand, we have slogans against another ethnic group and another political opponent. This doesn't offer unity, but division and hate. Nobody has the right to prevent institutions from delivering their constitutional obligations.
IBNA: What will happen with the formation of the government, given that your party has already secured 67 signatures? Are you expecting Ivanov to offer the mandate to your leader?
Spasovski: We will offer our arguments in order to dismiss the unconstitutional arguments offered by president Ivanov. He is using double standards. During this period, when he should show that he's the president of the country, he's proving to be irresponsible. We expect Ivanov to become aware and reverse his decision. We have a governing program which was made public, in order to make it clear that what Ivanov and VMRO-DPMNE are saying, are not true. We dismissed their claims that the new government is threatening the unity of the country and its integrity. He's alluding for something which is not part of our governing program. We have a declaration of Albanian parties and not a platform. This declaration was published on 7 January, while on 9 January, Ivanov gave the mandate to Gruevski. The platform was there when Gruevski negotiated with BDI. Why wasn't the declaration dangerous then?
IBNA: What are your priorities in case the government is formed?
Spasovski: We have a concrete governing program, where we have stressed our main priorities to take the country forward. These priorities belong to all parties which will be part of the new government. This program preserves the unity of Macedonia and the Constitution and it aims at pushing the country's Euro-Atlantic path forward. /balkaneu.com/