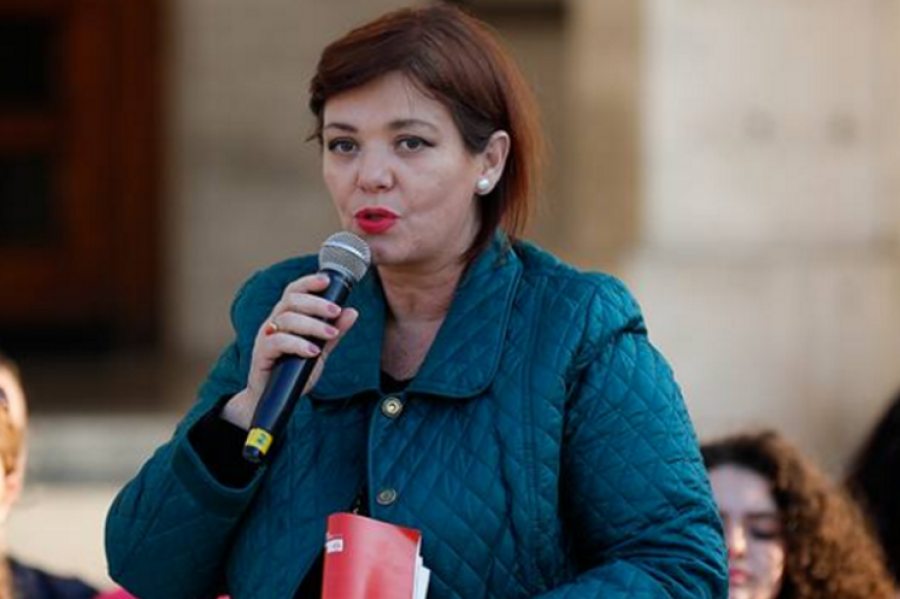 In Albania, the political crisis has deepened with the opposition announcing that it gives up all of its mandates. If this happens, then this will be the first time after 30 years of democracy that the country goes back to a monist system. In this interview for Independent Balkan News Agency, Nora Malaj, Socialist Movement for Integration Party MP offers her take on this and other political developments in the country.
Everyone was expecting a massive protest by the opposition. Was it a massive one and did it justify that sort of preparation?
The 16 February protest exceeded all expectations and even the most skeptic ones could not deny that this was a massive protest. This protest showed that people never forgive.
What was the message that the protest sent to the government?
The protest showed that this narco-traffic government has reached its end.
How was the protest received in the Albania and abroad?
Public opinion in Albania supports the protest, because they love Albania and they respect the will of the people. Public opinion in Albania feels sorry to see those women, elderly people and youngsters who had to put up with the teargas  that was spread by police. The international community realize that Albanians can no longer be governed by oligarchs and traffickers.
There've been reactions accusing police of provoking protesters, while the government says that protesters were the ones to use violence on police forces. What is your take on this?
This protest belonged to those who demonstrated their resistance; the protest belongs to the people. Personally, I've always been against violence, because institutions do not belong to an individual.  But, nobody is entitled to show aggression against the crowd and launch military poison among the crowd. This only happens in dictatorship regimes, where the regime treats people like thugs and not like taxpayers, who are entitled to protest about their fate. This message was understood by the international community too. The protest was not a fratricide, but it was a clear message telling the head of the government that he is no longer the head of this government.
Do you think that the opposition's decision to give up its mandates will lead to new developments?
Any action that the opposition is taking shows that parliament no longer belongs to the people, but it belongs to a bunch of corrupt people. Any action that may follow shows that the opposition will offer a solution to this problem, because the mandates do not belong to individuals, but to the people. We're with the people and we want to solve people's problems. This majority has lost its legitimacy. Although it's a radical decision, the fact that the opposition is giving up its mandates shows that there's no turning back, because when you speak in the name of the people, then every act should be undertaken in the name of the people. This cause belongs to the Albanian people.