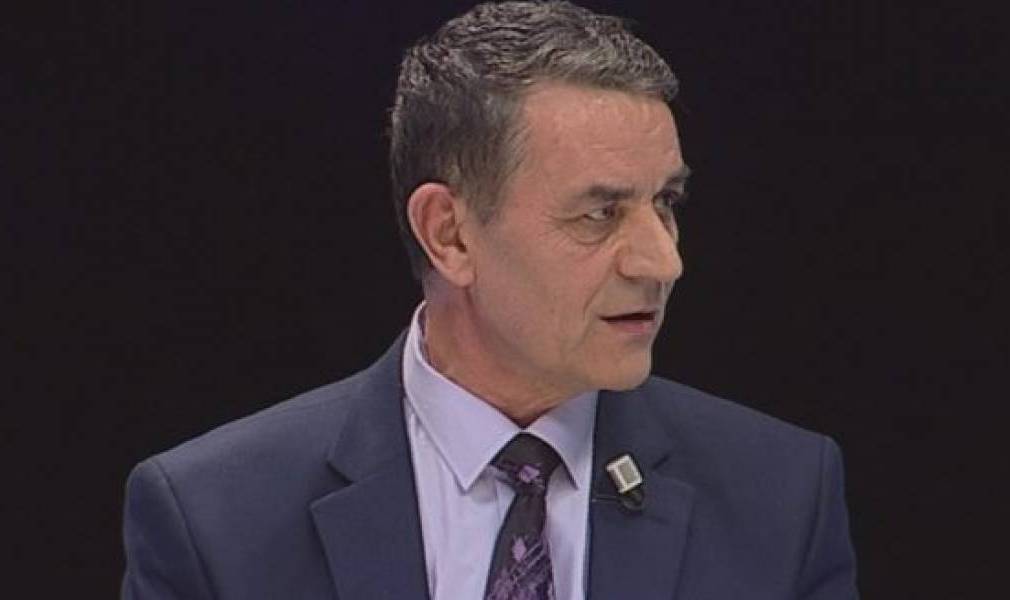 In an interview for Independent Balkan News Agency (IBNA) former socialist MP during four legislative sessions and chairman of the Union for Justice and Progress, Elmaz Sherifi comments the latest developments in Albania. Sherifi stops on the latest legal incentives proposed by the government, such as the anti-slander package and the outlawing of gambling.
Former minister of Work and Social Affairs, Mr. Sherifi comments the situation with law and order in the country, stressing that criminals are undermining the state.
Interviewed for IBNA by Albert Zholi
IBNA: The government has started to work on the so called anti-slander package. Is there a legal basis to this and does such package exist in western countries? What is its aim?
The law against defamation exists in the Albanian legislation. This is the law through which PM Edi Rama started a lawsuit against the Democratic Party whip, Edi Paloka. In 2015, the Penal College of the Supreme Court overruled the motion for criminal conviction and demanded the payment of civil damages amounting to 200 thousand lek (1600 euros).
IBNA: Then why are they demanding such law when we already have it?
It looks like those who want to press charges want to make people believe that there are no problems with the government, there's no crime and corruption within the government and that the only thing that exists is slander. These incentives have been taken every time the government is in a difficult position and government officials do not want to admit this bitter reality. European Convention of Human Rights aims at offering as much tolerance as possible for freedom of speech. Albanian legislation meets international standards. If they apply this legislation, then there's no need to treat slandering only as a civil offense. Slandering is a criminal offense and it also leads to civil damages. Government's incentive will not change anything. On the contrary, the only thing it will do is to make the government look autocratic.
IBNA: Another package of measures is the one which aims at outlawing gambling in the country. Is this something which should have been introduced before and does this have a positive impact on the finances of Albanian households?
Gambling should have been restricted a while ago. The Prime Minister was wrong when he said that his allies did not permit him to do this earlier, because he admitted that gambling would continue if his allies were still in the coalition. Something else which seems absurd to me is the fact that he publicly declared that gambling is funded by criminals. This has never been admitted before by this government. A little while ago, a new tax incentive was introduced by the government, permitting book makers to open new outlets in every road and street. The government's decision came following the murder taken place in central Tirana. Better late than never. I praise this decision. Casinos and book makers should not be seen as an illusion of employment, but the government should promote employment policies.
IBNA: Meanwhile, the opposition has also launched more attacks against the Socialist Party whip, Taulant Balla accusing him of being linked with the underworld. Are these accusations based on facts and what is the opposition's scope?
The opposition is fulfilling its mission. Its job is to criticize bad governance and offer employment alternatives. A bad government makes the opposition's job easier. Balla is not the only one being attacked. Institutions and politicians are also being attacked. However, it's the prosecution 's job to investigate and shed light on the truth.
IBNA: Vetting is a long path with many turns. Is it on the right path? There's still a lot of scepticism amongst people.
Faith on vetting has dropped, but there's no other alternative. It should continue. Prosecution has become the least trusted institution, because the interim Attorney General is becoming a permanent Attorney General.
IBNA: Meanwhile, crime rates continue to rise. What is the cause for this?
It's being said that there's less crime. The Prime Minister is contradicting in his messages. He goes at the ministry of Interior and although he's concerned about police performance, he praises police and provides senior police officials with statistics, claiming that we're better than Germany, France or the UK in terms of crime rates. In fact, criminals are undermining the state by committing murders in front of the parliament building, as if to say that they're the ones in control of that territory. /ibna/