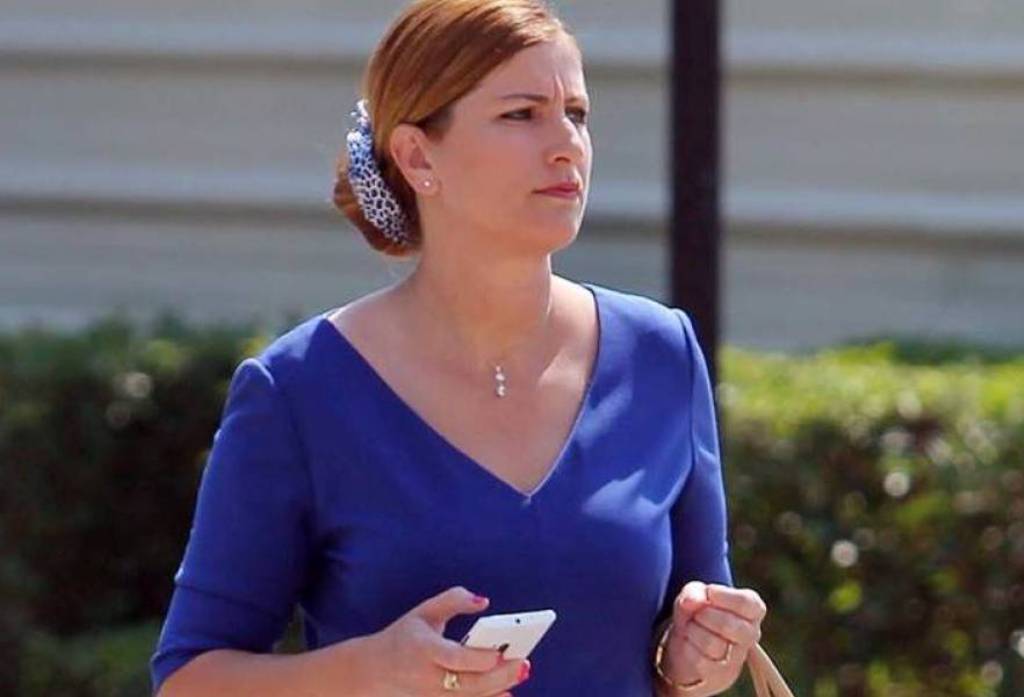 The February 16 protest is only one day away and public opinion and the international community is focused on this gathering that the opposition has announced in the center of Tirana. Many are talking about massive participation in this rally and civil society is also expected to be part of this protest due to the numerous problems that the country is facing. On the other hand, a few days ago, State Police launched an appeal for political parties which are organizing this protest, informing the public that people with criminal records will attempt to perpetrate violent acts. In this interview for Independent Balkan News Agency, civil society activist, Mimoza Hajdarmataj offers insights on the protest that the opposition is planning on holding on Saturday.
Do you think Saturday's protest will bring something new?
Every Albanian is looking forward to this protest. I'm one of those people who think that the protest is an institution and that if a society does not exert this right, then this society is dead. It's a strong reaction which needs to be shown against every government, especially a government which brings crises, corruption, unemployment and forces people to leave the country. We've all seen these things happening in Albania. Poverty generates crime, trafficking, drugs and nobody can feel safe in this country. If the protests continue, then the change will come.
We have all seen the changes that PM Rama has made in his cabinet. What is your opinion on these changes? Will the government crisis be over?
Government changes in a country which is in dire conditions have no effect. The solution to this crisis may come by changing the system and not just by changing the ruling party. Confidence should be restored on democracy and institutions. The free vote is at the very foundation of democracy. We cannot have strong institutions without free elections. It's necessary to form an interim government which will create the necessary conditions for free and honest elections.
If elections are held in the current conditions, votes will be bought and Albanians will be blackmailed the same as in 2017.
Is this the best course of action for PM Rama especially after delegating Mr. Cakaj the powers of the foreign minister?
I don't think Mr. Cakaj was the suitable candidate for this post, because he lacks the necessary experience to serve as Foreign minister.
Does the fact that the SP chose these people as minister mean that this party is lacking intellectuals?
The entire political class is not being able to promote people with integrity. The SP is suffering as a result of Rama's authoritarian style. The SP and other parties have many intellectuals within their ranks, but intellectuals are not being promoted. These are bad times for these parties and for everyone who lives by principles.
Do you think the fact that the Democratic Party has been reorganized will bring something new in the opposition camp?
It's been almost a year that I'm part of civil society. I lead an NGO focusing on the empowerment of women and this doesn't allow me to be much involved in political structures. However, when this party was founded, I was one of the signatories, which means that I'm closely tied to this political party. As far as your question is concerned, I think that this reorganization process was necessary, because it has brought new energies. I'm hopeful that these changes will lead to the creation of a new team which has integrity and which will be able to govern the country.
The situation in the country is tense. Do you think there will be early elections?
I also think that the country cannot hold elections with this government in office. A new government of technocrats is needed. Once this government is formed, then we can decide about early elections. Many ministers and heads of institutions need to be changed, in order for free and honest elections to be held.
How would you comment the students' protest? Do you consider their demands to be fair? Why aren't they being supported and can the pedagogical staff be blamed for this?
Students gave way to political pluralism. As mother of two students and as former student of the December '90 events, I have felt excited and proud. Students' demands are fair. The conditions in which they live are miserable and universities do not offer the necessary standards for adequate education. The state is not present in their lives. Meanwhile, I would also like to congratulate professors on their strike and resistance. They did everything they could to support the students' cause because this was their cause too. Both of these groups have a common goal: they want better quality in universities and better educated people. I'm sorry that I see so many youngsters leave the country, but I don't blame them; Albania offers no future.
How do you see the judicial reform?
So far I'm very pessimistic. I think that firing a few prosecutors and judges is the answer. Corruption and injustice have deeper roots. What will happen to the justice system after the departure of more than 100 prosecutors and judges? Are we going to have a better justice system? Will the problems that exist with properties finally be solved? I don't know. I think that we will need a longer vetting process which will screen all of those generations that the justice system will be trusted to.