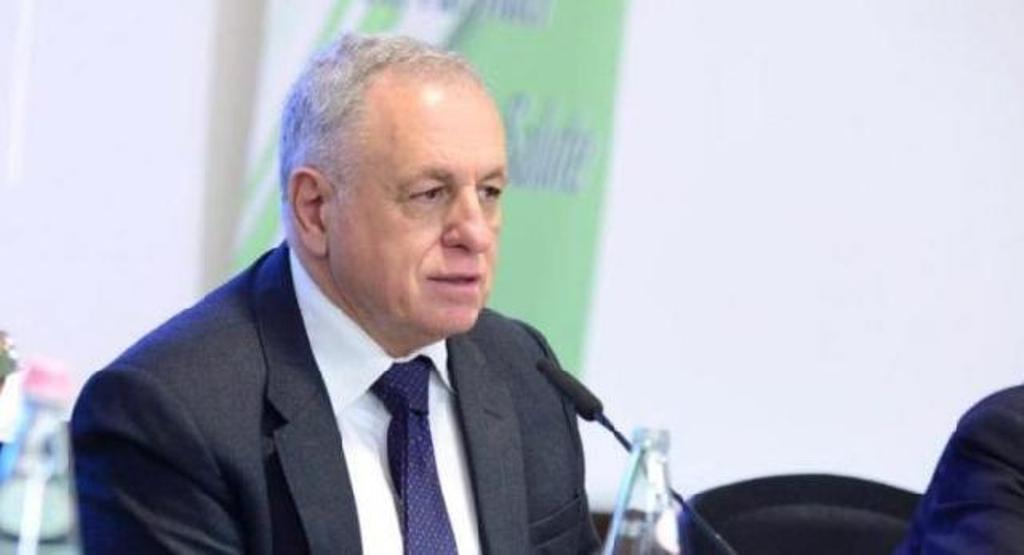 Vice minister for Europe and Foreign Affairs, Gent Cakaj announced yesterday that a number of diplomats were going to be laid off. At least 20 diplomats were affected by this decision. A part of them have been demoted, while others are still at the service of this ministry, which is de facto led by Cakaj.
Mr. Cakaj has attacked former Foreign minister Ditmir Bushati saying that the people that were sacked by him and others who will be laid off, were incompetent and favoured nepotism.
In an interview for IBNA, these developments are commented by former deputy Prime Minister and former Foreign minister Tritan Shehu. Prof. Dr. Shehu is very critical about Cakaj's decisions, saying that Albanian diplomatic service is being terrorized.
How do you comment the decision announced by Mr. Cakaj to lay off a number diplomats?
This sort of move can be considered as a Marxist mentality and it's unacceptable in a democratic society. Yesterday, Cakaj said that this may be considered as a "cleansing campaign", but this sort of language is unacceptable for any minister. If this sort of language is used by a diplomat, then we can say that the Albanian diplomatic service is being terrorised. The aim is to put pressure on these people in order for them to keep quiet about the different problems that the system has and the damages that our foreign policies are causing to the country and our national interests. Cakaj said that these people did not meet any legal and professional standards to continue working for this service. But, I have a question: What did this ministry do all of these years? We've had the same government for the past 4 and 5 years. Was this government not aware of the problems that existed? Or were they trying to cover them? So, this sort of move is inconceivable and it shows that this government is either trying to cover up the mistakes that it has made or it's trying to put pressure on the diplomatic service. What's worse is that Mr. Cakaj does not have the necessary powers to take such decisions. The Constitution says that these sorts of changes cannot be made by an acting minister. At the moment we have a Foreign minister, we cannot have two foreign ministers. All of these moves and the initiative that Cakaj has launched are illegal and against the Constitution. In my opinion, the acting minister has taken an irresponsible step. All of this shows the numerous problems that this government and this Prime Minister is causing.
Yesterday, other MPs from the Democratic Party and Socialist Movement for Integration took their seat in Parliament. Is this parliament legitimate and is it possible for it to function normally?
All of those MPs who have been asked to receive their mandate and to take their oath have been acting in violation of the Constitution. We have a ruling of the Constitutional Court in 1993, stating that candidates who appear in a party list cannot become MPs without the approval of the party itself. That list belongs to the party; it's not an individual list. Under these circumstances, the fact that these MPs are taking their oath is a violation of the Constitution and it goes against a previous ruling of the Constitutional Court. Today, there is no Constitutional Court, because the country hasn't had a Constitutional Court for the past year and a half. The way these mandates are issued can be considered as a coup d'etat.
Protests continue and the opposition has boycotted Parliament. Do you think Rama will resign?
Rama is turning this system into a dictatorship. We're now a country without a democracy. A country which has no Constitutional Court, where many decisions cannot be appealed. Democracy is at risk. A country where 20 diplomats are kicked out of the system the same way they used to be kicked out during the communist regime, a country where human rights are violated, where there's corruption, where there's misery. All of this shows that we're heading towards a dictatorship. Under these conditions, protests are the only way to force Rama to resign and head to early elections. And these elections will be free and fair without Rama as PM. This is the only way.
So, you're saying that the situation is tense. Do you think local government elections will be held under normal circumstances?
Personally, I think that there can never be any local elections in this situation. The situation is tense. If the right conditions  for free and fair elections are not met, then local elections cannot be held. /ibna/