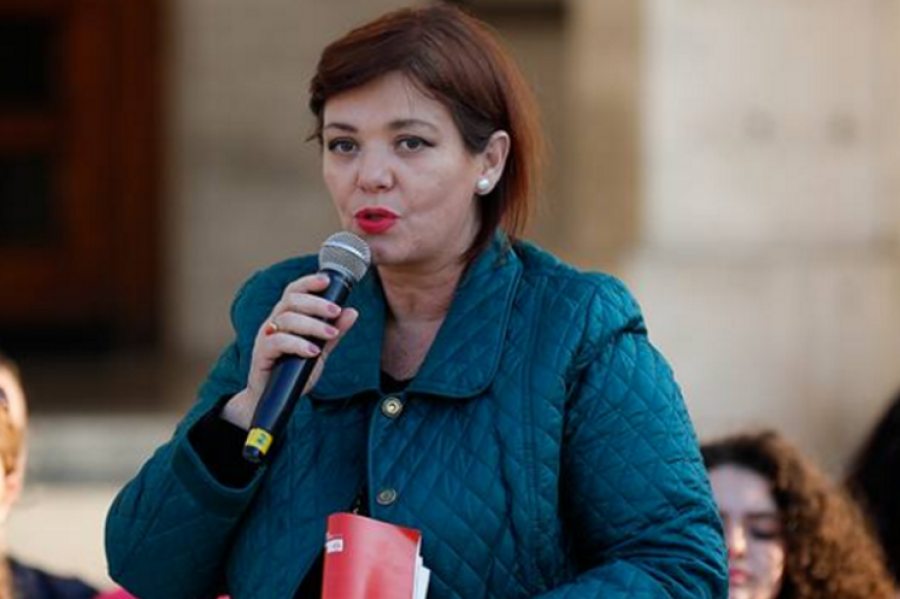 One of the most important figures of the Socialist Movement for Integration, the third largest party in Albania, Nora Malaj, has served as MP in several legislatures and also as deputy Minister of Education and Science in several governments. Nora Malaj is active in politics and critical about some of the different things happening in Albanian society.
In this exclusive interview for IBNA Media Group, Mrs. Malaj comments the main political developments in the country following the opposition's decision to resign from parliament en bloc.
Interviewed by Albert Zholi
How would you consider the latest protest of the opposition? What sort of message did this protest send out?
Saturday's protest organized by united opposition showed once again that this was the biggest protest that Albanians had ever held. This protest was attended by all of those who want a bright future for the country. This protest showed once again that Edi Rama has failed his political party, the Albanian economy, Albanian justice system and the future of Albania. Albania is the home of Albanian people, who want to build a future for their children here. This protest, which was the ninth one in a row, showed that people are no longer scared of protesting and that anger is everywhere. This change is irreversible.
The opposition has voiced its concern about the use of teargas in demonstrations. What is your take on this?
The excess use of teargas was felt by thousands of innocent citizens who were protesting in a peaceful way. The use of H4 military gas and chemical substances on civilians clearly shows that this government, which came in power through drug money, corruption and vote rigging, is scared and in panic. This government no longer represents its people. The only thing it represents is a small political group which is controlling the Socialist Party.
Another topic of debate in the recent days was the armed robbery of more than 10 million euros in the only airport that the country has. How would you comment this and is the state to be blamed?
The event in Rinas is a repeated scheme which clearly indicates that Albania is going through its darkest days. Ports and airports are no longer safe. The security of the country has been seriously threatened and the state has fallen. Every Defence minister in the countries of the region would have resigned. But here in Albania, the state has fallen.