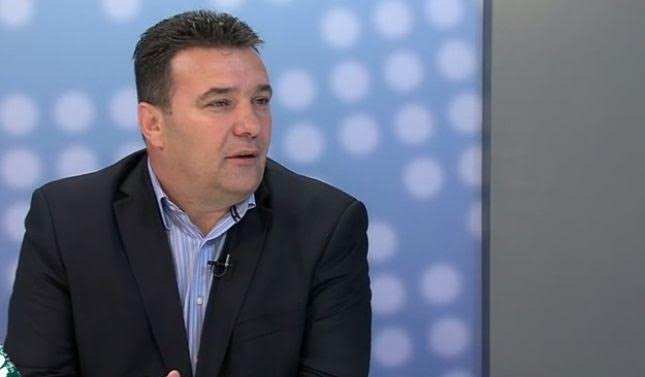 In an exclusive interview for IBNA news agency, "Incentive for Kosovo" MP and head of the Watchdog for the Kosovo Intelligence Agency, Haxhi Sala, talks about the security situation in the north of Kosovo and Serb parallel structures. He also talks about the establishment of the Armed Forces, Association of Serb Communes and demarcation with Montenegro. How can potential threats from terrorist attacks be tackled
Interviewed by Muamer Mellova
IBNA: Security situation in Kosovo is considered to be quiet, but the north of Kosovo continues to be out of control. How do you see this situation? Is there something that can be done in order to restore law and order?
In 1999, we won a war against the Serb regime led by dictator Slobodan Milosevic. At that time, Mitrovica was quiet and it was not massively inhabited by Serbs. After the armed conflict, this region was put under KFOR administration, UNMIK and then EULEX. In joint coordination these institutions guaranteed security in this part of the territory of Kosovo. The scope was to prevent any possible conflict or escalation of the situation between Serbs and Albanians.
Unfortunately, with all of this international presence, north of Kosovo is not yet stable and the situation of security is still fragile. Government of Kosovo has all the information that parallel structures which do not recognize the sovereignty of the state act in this part of Kosovo. There are illegal borders, uncontrolled customs, through which people smuggle goods amounting to millions of Euros, without paying taxes to Kosovo authorities.
Under these circumstances, government of Kosovo has continued to implement integrating policies for Serb citizens, relieving them of customs fees and by allocating extra budgets for local authorities. These measures have not yielded results, because local Serb politicians continue to collaborate with Belgrade, by constantly rejecting the authority of Pristina. This sort of "privilege" given to them is causing conflicts between Serbs and Albanians. This entire situation has come as a result of poor governance in Pristina. I believe that the problem with the north must be discussed in Brussels, otherwise, the situation in this part of Kosovo may precipitate.
IBNA: You talk about threats on security as a result of several parallel structures. How serious are they?
These structures are ready to carry out terrorist acts. We have the case of the Cathedral of the Catholic Church, where in the middle of Pristina, Serbs had prepared a terrorist act with the scope of provoking a religious conflict in the country. Fortunately, police acted with professionalism and discovered the plan that was being plotted by the Serb citizen, Slobodan Gavric. The latter was sentenced by the Court of Pristina with 13 years in prison. According to the indictment, Gavric's explosive was brought from Belgrade.
All of these things are not being investigated and tackled as much as they should do by Prosecution and courts, but also by EULEX. On the other hand, government of Kosovo has failed in the domain of security, but the danger that Kosovo is facing from Serb parallel structures is big and it could cause instability in the country.
IBNA: How threatened is Kosovo by possible terrorist attacks which can be encouraged by different international circles?
The threats and terrorist attacks have recently increased in number in European countries, but also in Asia. Our country is too small and has very little international influence to face attacks by religious extremist groups. However, security institutions in the country have taken into consideration the possible threats and have taken extra measures. Police of Kosovo is on a higher alert. At the same time, AKI is thoroughly watching people who have launched threatening messages.
IBNA: How do you consider the stance of the Serb List for the foundation of Kosovo Armed Forces (FAK)?
The approach of the Serb List in the institutions of Kosovo will always prevent the state of Kosovo to preserve a positive image. How is it possible that Kosovo's biggest enemy, Serbia, always has its say in decision making and in Kosovo's most important processes?! It is known who has enabled it. Their rights included in the Ahtisaari's Plan are wrong. Serb members of Kosovo Security Forces have de facto accepted Kosovo's Army and its transformation into Armed Forces. At the end of the day, the Serb List remains a minority in parliament and the Army will not remain hostage of the Serb minority. The problem here is that PM Mustafa and president Thaci are bargaining with Serb representatives to protect close interests.
IBNA: What is your assessment on the Association of Serb Communes and the Demarcation with Montenegro?
I and my party have strongly rejected these two issues. We believe that through the Association of Serb Communes, Serbia will indirectly exert its sovereignty on the territory of the communes which are part of it. With this agreement, Kosovo's delegation in Brussels finalized the division of the country on ethnic bases. Demarcation with Montenegro is also wrong, because with this agreement, Kosovo is losing 8 thousand and 229 hectares of land, which it is giving to Montenegro. Military maps, topographic maps and other maps prepared in 1958 and published in 1962, show that the government of Kosovo is referring to inexistent borders. /balkaneu.com/