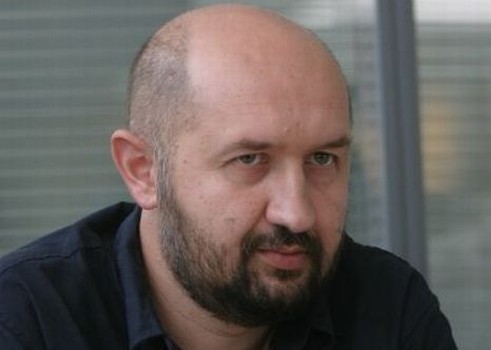 Bucharest, December 22, 2014/ Independent Balkan News Agency
By Daniel Stroe
Speaking to IBNA, Mircea Marian, a well known political commentator and TV anchor, does a short radiography of Klaus Iohannis's resounding victory that caught many unawares last month. Marian thinks that, given the huge expectations Romanians have from their "German" President, Iohannis will take things slowly and avoid public collisions with his rival prime-minister.
What is the explanation behind Klaus Iohannis's landslide in elections last month? Are we looking at a mere anti-Victor Ponta vote or does Iohannis really embody change in Romania, from the voters' perspective?
I think it's very hard to identify one single reason for Iohannis's victory. But the group that tipped the balance consisted of the people who decided to go to the polling stations only in the second round and they were mostly anti-Ponta than pro-Iohannis. The word that best describes what happened on 16 November is a "revolt".
Expectations are high in his case, probably the highest Romanians have had over the past 24 years. Do you think Iohannis is politically tailored to produce the steep change people are expecting from him?
I do not believe Iohannis will resort to abrupt measures, on the contrary, he will take things step by step. Overall, his objectives remain a mystery and I think we will pretty late get the big picture about the direction he has in mind.
 Are we in for the same scenario we have witnessed over the past two and a half years: a president against a politically rival government? How is Iohannis going to co-work with Ponta, his former presidential rival?
Apparently, they will cohabitate, but Iohannis will do his best to take his party to the Victoria Palace (the government's seat). At least over the first half of 2015 we will probably be witnessing exploratory moves and underground fighting, not public conflicts shown on TV, as was the case during Basescu's office.
Speaking of Ponta, do you think he should have resigned from the PM position following the bitter defeat last month? What about his argument his party won the 2012 elections and that is why it is entitled to stay in power?
My first impression is that yes, he should have resigned. But then a question comes up: who is going to assume governing? PNL (The National Liberal Party, Iohannis's party) would have been forced to resort to the usual mercenaries migrating from one political camp to another, would have built a fragile government which, looking at 2016 parliamentary elections, would have been as populist as Ponta's. One solution could have been early elections, but lawmakers were reluctant to leave only two years into their office
Do you anticipate any ample movements on the political stage following Iohannis's victory last month? What would those be, if the case?
PNL will try to monopolize the rightist parties. As concerns the leftist side, there are several characters that want to compete with PSD (Social-Democrat Party, Ponta's party). They have money, but not credibility, it is hard to say what will come out in the end.
In the end, does Iohannis's victory carry any image benefit for Romania, especially on a European level? Is, say, the relation with Germany going to expand following his election? Is his victory a positive signal to foreign investors?
Without fail, Iohannis's victory is a plus for Romania's image, but I think investors will continue to be prudent. The government, let's not forget, remains in Ponta's hands.