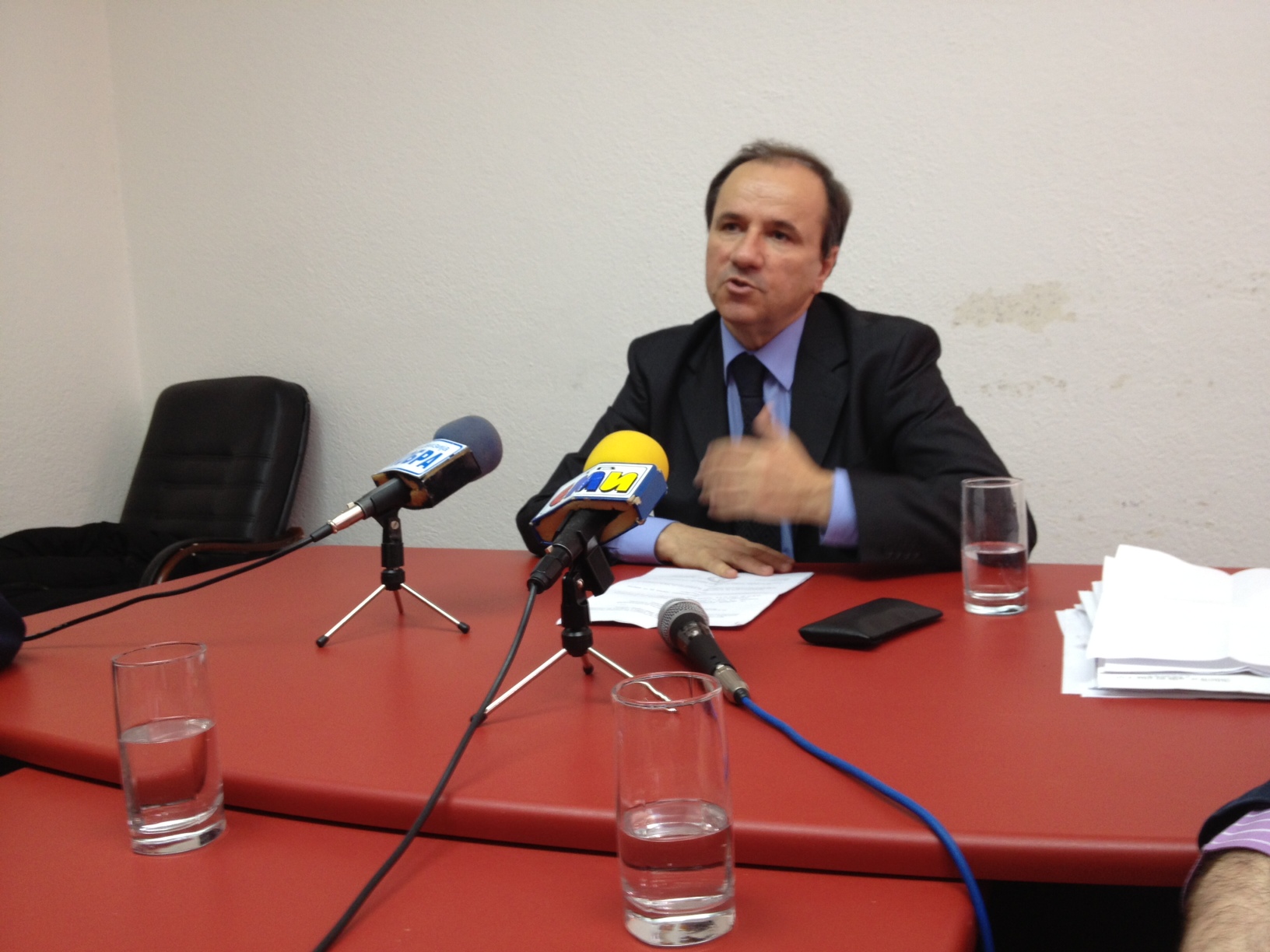 Current MP of the Macedonian Democratic League (LDM) and former Interior minister, Pavle Trajano, talks in an interview for IBNA, about the law for the imprisonment of Macedonian citizens who participate in foreign conflicts, recently in Syria and Iraq as part of ISIS and AL-Nusra terrorist groups. Trajanov is one of the initiators of this law. He's also an expert of security issues.
Interviewed by Naser Pajaziti
IBNA: The amendments of the Criminal Code have included new sanctions for citizens who fight in foreign conflicts, recently in Iraq and Syria, but also of those who organize and recruit in the country. What were the motives that led to the proposal of these amendments?
Trajanov: Participation of paramilitary formations in Syria and Iraq, but also in other regions, is a complex problem because religious fanaticism or radical Islam, has recently spread like a virus. We can compare this with the current Ebola deadly virus. A year ago, strategic institutes on the study of global security, warned about the threat of the participation of radical groups as part of the opposition in Syria and that it would have new dimensions. Unfortunately, this didn't happen. Then, there were warnings that among foreign fighters there were also nationals from our country. Since then, we have discussed about this concern in parliament, but not publicly. In February, the government deliberated the need for the increase of security measures as a result of the threats that we face. These amendments were done in order to intensify repressive measures against such groups.
IBNA: Do you think that imprisonment will affect in the reduction of the number of people who go to Syria and Iraq?
Trajanov: We believe that this law will reduce the massive expansion of this phenomenon. But, if we want to get rid of this threat, it's necessary to have a strategy in place and extra measures through cooperation with religious communities, non government sector, media, families and schools. Given that all the countries of our region are facing this problem, such as Albania, Kosovo, Serbia, Bosnia, then all the countries must cooperate and perhaps hold a Balkan conference.
IBNA: In the countries of the region, such as in Kosovo, there were operations which led to the arrest of suspects known as jihadists and promoters and supporters of suspected participants in Syria and Iraq. Are there no such actions in our country?
Trajanov: Measures for such intervention (repressive) do not always offer the expected results. In our country, if such operations take place, without warning the public, cross ethnic, cross religious and the overall situation in the country may deteriorate. Therefore, there must be an initial involvement of all the structures to clarify the expansion of this negative phenomenon and the punishment of radical Islam. Security agencies have managed to act so far, but with the amendments in the law, there's room for more efficient action.
IBNA: Is the country threatened by radical structures, who in the name of religion, aim for instability?
Trajanov: Our country is stable and there's still no direct threat and concrete action of terrorist attacks or something like that. But, we must be careful and follow the development of events, acting in an effective way and in cooperation with other countries. Many fighters who go and fight in Syria and Iraq are coming back for different reasons and they can be a serious threat. I believe that the idea for the formation of an Islamic state is a strategy of the powerful Islamic radical centers. Information indicates that 100 of our nationals have gone to participate in these fights along with a significant number from Balkan and EU states. I'm sure that our security agencies are following the situation and that they have concrete information about this threat. /ibna/