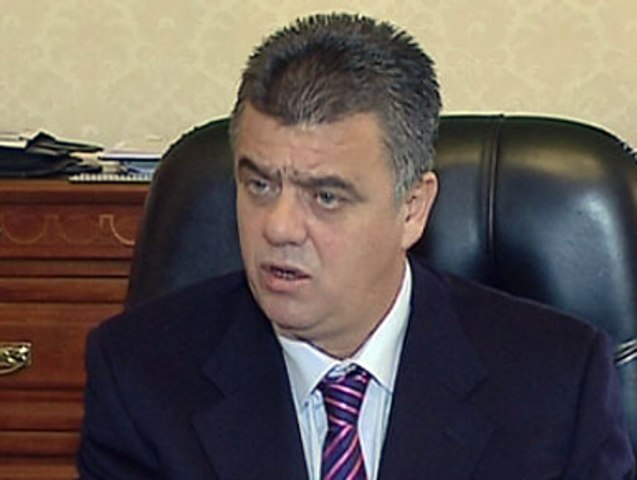 In an exclusive interview for Independent Balkan News Agency, minister of Environment, Lefter Koka stops on the efforts being made to cope with climate changes and their effects in Albania
Interviewed by Edison Kurani
IBNA: This month, you participated in the World Summit of Climate which took place in Paris. The whole world is suffering a dramatic emission of greenhouse gases. Meanwhile, Albania still seems to be an oasis with two times less emission of these gases. In conditions when the world is aiming to perhaps drop the level to the parameters that we have today, what are we left to do in this aspect?
Koka: Albania is currently in a unique position. Fortunately, today our greenhouse gas emission is 1,4 ton per capita, placing our country in a unique position, compared to other developed countries which have a 2,5 to 3 ton greenhouse gas emission per capita. We only have one challenge: maintain the same levels by having a sustainable economic development, environmentally friendly, but without hindering the development of the country.
Thus, the package of measures that we have planned in the national contribution will not be a burden for Albanian citizens or the government. We are focused on the different climate effects that Albania is facing. In the "National Action Plan of Albania on Climate Changes" presented in the Framework Convention of the United Nations on Climate Changes, we have laid out our objective to reduce greenhouse gas emissions by 11,5% compared to the base scenario.
IBNA: Is Albania facing the effects of climate changes?
Koka: Yes, in a way or another, it is facing them and floods are one way. In the framework of current and future threats, we, as a government are taking the necessary measures to adapt. Equally important is also the role of the business community when it comes to measures against climate changes, because it's not only the government's job to act against climate changes.
Businesses throughout the world are being involved in innovation plans to reduce greenhouse gas emissions, in order to introduce measures of energy efficiency and renewable energy and to find a way for sustainable production.
All of this is in line with the Objectives for Sustainable Development, approved last September, which include an ambitious agenda to help in shaping the future that people want. At the same time, there's an urgent need for further actions in order to prevent the growth of global temperature more than 2 degrees Celsius.
IBNA: What does the package of measures include?
Koka: This package aims at reducing greenhouse gases by 11,5% and this includes investments of up to 21 million euros in the domain of construction. It also includes intervention in the domain of industry with a cost of 15 million euros and in transport, with a cost which amounts to 651 million euros. The total cost of these measures amounts to 687 million euros until 2030.
IBNA: In your visits abroad, you have demanded from the EU to allocate special grants for the environmental sector. Is there anything on the horizon and what are the most urgent needs, which cannot be fulfilled with the small state budget funds?
Koka: It's true. Albania has urgent needs. This demand goes for the situation of the rehabilitation of hubspots, which based on our calculation, it has a cost of over 500 million euros.
IBNA: The budget of the Ministry of Environment has seen a 50% growth or 3,6 billion ALL. What will be done with this money?
Koka: The growth mainly goes for the Environment Protection Program. We are also continuing with the projects for the construction of an energy production plant from wastes in Elbasan. The first phase of the construction of the landfill has ended and work has started for the construction of the energy production plan which is expected to end within November 2016.
IBNA: What is the impact of the plant of Elbasan and where else will this project be extended?
Koka: These are projects with standards and parameters meeting EU standards at 100%. Therefore, Elbasan, one of the main cities of the country, will no longer be an environmental problem in 2016. The concerns of these 25 years end are addressed with these investments. What's more, we will also produce energy. After Elbasan, we also have the same plant in Fier, which is expected to be completed within 2017.
To continue with your question in relation to the 2016 budget, I would like to mention another project which has started this year and which is being finalized, that of the completion of the current depositing place of wastes in Elbasan, which is expected to end in April 2016.
Meanwhile, we are also working for the management of hospital wastes, another acute problem for many years. We have drafted a project to address this problem on a national level, by building a modern plant for their treatment. The construction of this plant is expected to take place in the second half of 2016 and be completed within a period of 18 months.
IBNA: Is the pollution of rivers and seas at the focus of work for the coming year?
Koka: Of course. The cleaning of Shkumbin river, one of the main ones in the country, is part of our projects. As a result of human activities, we have also had losses in agricultural lands and diversions of the river bed. Also, another problem consists of the pollution of sea from urban wastes such as plastic, solid wastes which have been deposited through the stream.
Besides cleansing and rehabilitation of particular areas, this project also aims to introduce a filtering mesh in its estuary, by preventing the depositing of wastes at sea.
IBNA: Ministry of Environment and the National Agency for Protected Areas, have launched the strategy for "360 Days Tourism". What does this strategy include, what are the concrete effects and when will they be felt?
Koka: The strategy that we have just launched is a four year strategy. Within 4 years, we aim at producing the necessary effects for every national park-protected area- to be accessible by every visitor.
We are also aiming to make them an important destination for tourism not only for foreign tourists, but also for Albanian ones. We must admit that we have little knowledge of our country and the miracles that Albanian nature has to offer. Therefore, in the framework of investments in protected areas for "360 Days Tourism", a number of investments have been planned in infrastructure to turn these areas in tourist attractions for all tourists.
IBNA: One last question, do you have collaboration with Kosovo and neighboring countries such as Greece, FYROM, Montenegro? If yes, where?
Koka: Of course we have. Collaborations are mainly focused in cross border projects, such as national parks which include rivers and lakes, in the environmental part, namely on the flora and fauna, while waters are also subject to collaboration between these countries and the Albanian Minister of Agriculture.
There are regular contacts and meetings between teams of ministries of our countries and meetings on a ministerial level. All of these, stopping on concrete engagements in exchanging experiences in the domain of human capacities. We have a good cooperation with neighboring Macedonia, where exchanges are intensive, especially in the domain of legislation. I must stress that this country is avanguard as far as environmental legislation are concerned.
IBNA: Thank you Mr. minister and happy New Year 2016.
Koka: Thank you and I would like to wish a more successful year to Independent Balkan News Agency. /ibna/