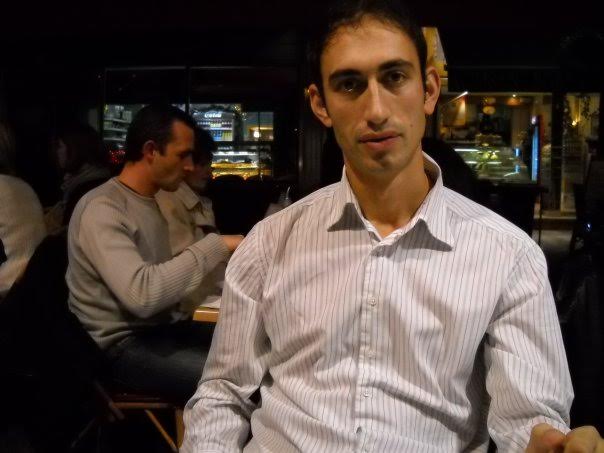 In an exclusive interview for IBNA, analyst and law professor, Vilhard Shala talks about the process of dialogue in the normalization of relations between Pristina and Belgrade, the impact of the Special Tribunal in the political arena in Kosovo, challenges of Kosovo in the path toward NATO and EU integration and the process of international recognition
Interviewed by Elton Tota
IBNA: What is your opinion on the Brussels' agreements which enable the foundation of the Association of Serb Communes in Kosovo?
Shala: Kosovo needs to normalize relations with Serbia in order to move forward in the European Union integration path. Association of Serb Communes is a compromise, which guarantees more rights to Serbs in Kosovo and I see nothing wrong with this. The flag, insignia and other symbols of this institution are not a big problem, if this mechanism works in the framework of the Constitution of Kosovo. There may be problems if Serb representatives start to expand their demands and make Kosovo like Bosnia.
IBNA: What will be the impact of the Special Tribunal in the political arena in Kosovo?
Shala: The functioning of the Special Tribunal is a process which will be led by the United States of America. The aim is to remove from the political scene in Kosovo all those citizens who have threatened democracy in Kosovo. What UNO could not do through UNMIK and EU through EULEX, will be done by the Special Tribunal. There's a general idea that this tribunal will have great political effects. It's widely believed that it will put an end to grey elites and those who are considered to hold Kosovo ransom.
IBNA: What are Kosovo's challenges in its path toward NATO integration?
Shala: In terms of NATO integration, Kosovo will not follow a long process, because NATO is already in Kosovo through KFOR. The legal framework in Kosovo foresees the creation of the army of Kosovo, which will be called Armed Forces of Kosovo. The advantage of this force is that it meets most of the NATO standards, given that it has been set up as a normal and well trained army. NATO's advantage is that it will not spend time and money in Kosovo for the reformation and demolition of unnecessary ammunition which doesn't meet the required standards. Such process is exhausting the Alliance and this has been the case with several countries of Southeast Europe, such as Macedonia and Serbia, that aspire NATO, but are unable to transform their armies.
IBNA: What do you think are Kosovo's priorities in the European integration aspect?
Shala: The priorities of the government of Kosovo and new EU administration in Kosovo, must be driven by the improvement of infrastructure, fight against corruption and bureaucracy, general institutional reforms and projects in the economic and social domain.
An economic and social revitalization package would take Kosovo out of economic collapse and extreme poverty. As far as EU integration is concerned, Kosovo must get ready to meet all institutional and political requirements. The most important points will be the rights of minorities, political dialogue and the harmonization of laws based on EU standards.
IBNA: Will Kosovo be blocked in the process of recognition form new states? What else must be done by Kosovo?
Shala: Kosovo's institutions and the government will draft a diplomatic strategy which will consist on lobbying on a global level to achieve results in terms of recognition. In this aspect, there must be a more collective approach and responsibility must not only fall upon the Foreign Ministry, because we know that it has small capacities. Kosovo must be represented by competent people with experience and with diplomatic knowledge and not by individuals that are new in this domain. In this aspect, we must have people affirmed in prestigious organizations inside the country and abroad, at a time when we know that Albanian Diaspora has played an important role in the process of the affirmation of the process of the solution of the issue of Kosovo.
*The author is professor of international law