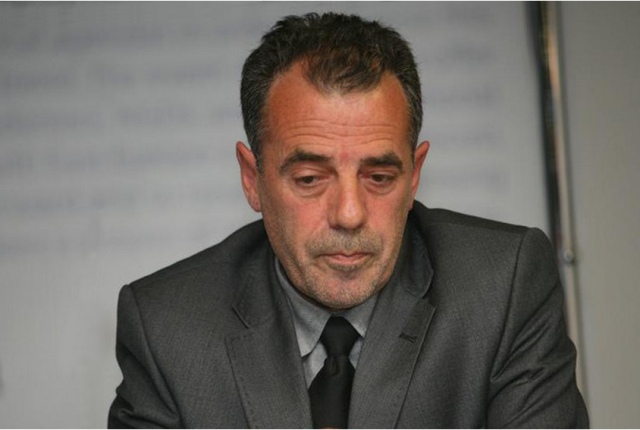 In an exclusive interview for IBNA, notable analyst and columnist, Halil Matoshi talks about the importance of the visit of PM Isa Mustafa in Berlin, the meeting with chancellor Angela Merkel, the consequences of the failure to approve the creation of the Special Tribunal, the irresponsible leadership and the lack of the justice system in the country
IBNA: How do you consider the visit of PM Isa Mustafa to Berlin and his meeting with chancellor Angela Merkel?
Matoshi: Germany is objectively signing the new "charter" of Europe. It's the only superpower in its geography and what's interesting in all of this is the fact that it is doing this through common European values and not military strength. It's doing this through a powerful economic and welfare, through democracy and exemplary civil liberties. This is why the reception offered to the Kosovo PM is news. But the reason of her reception is known. Our prime minister has many unfinished tasks and he went to Germany without any concrete results. Meanwhile, he tells Mrs. Merkel that Kosovo is a safe country for refugees, therefore they must be repatriated. I think that it was an awkward visit on his part. In Berlin, Mustafa has received so much criticism.
IBNA: Kosovo's parliament failed on voting the Special Tribunal. The government said that it will bring the constitutional amendment once again in parliament for voting. What is the way out of this situation?
Matoshi: The only way out is the voting of the tribunal. The rest are useless tactics. Besides the good things (freedoms and security), the modern state also has other obligations, subject to international law. And if you act against the state and your country, then you have betrayed it! Those who voted against the Special Tribunal do not have a good grasp on state affairs. It's clear that the opposition in Kosovo lacked a "Raison d'Etat", as it voted against this tribunal without any valid argument.
IBNA: Let us speak hypothetically, if MPs will not vote the Special Tribunal once again, how will this situation be overcome? Must negotiations take place with the opposition or must the country hold fresh elections?
Matoshi: The voting of the constitutional amendments which enable the creation of the Special Tribunal, is a necessity for Kosovo. If constitutional amendments are not voted by parliament, they will be passed at the UN Security Council, where panels will be made up of Russian and Chinese judges. The Russian ambassador to the UN, Vitalij Churkin is looking forward to this.
IBNA: What were the factors that led to the Special Tribunal?
Matoshi: The issue of the Special Tribunal comes as a result of the lack of responsibility by the political class in Kosovo, from the liberation of the country until today. The inability to establish our own system of justice led to the international community to impose on Kosovo the creation of another judicial form.