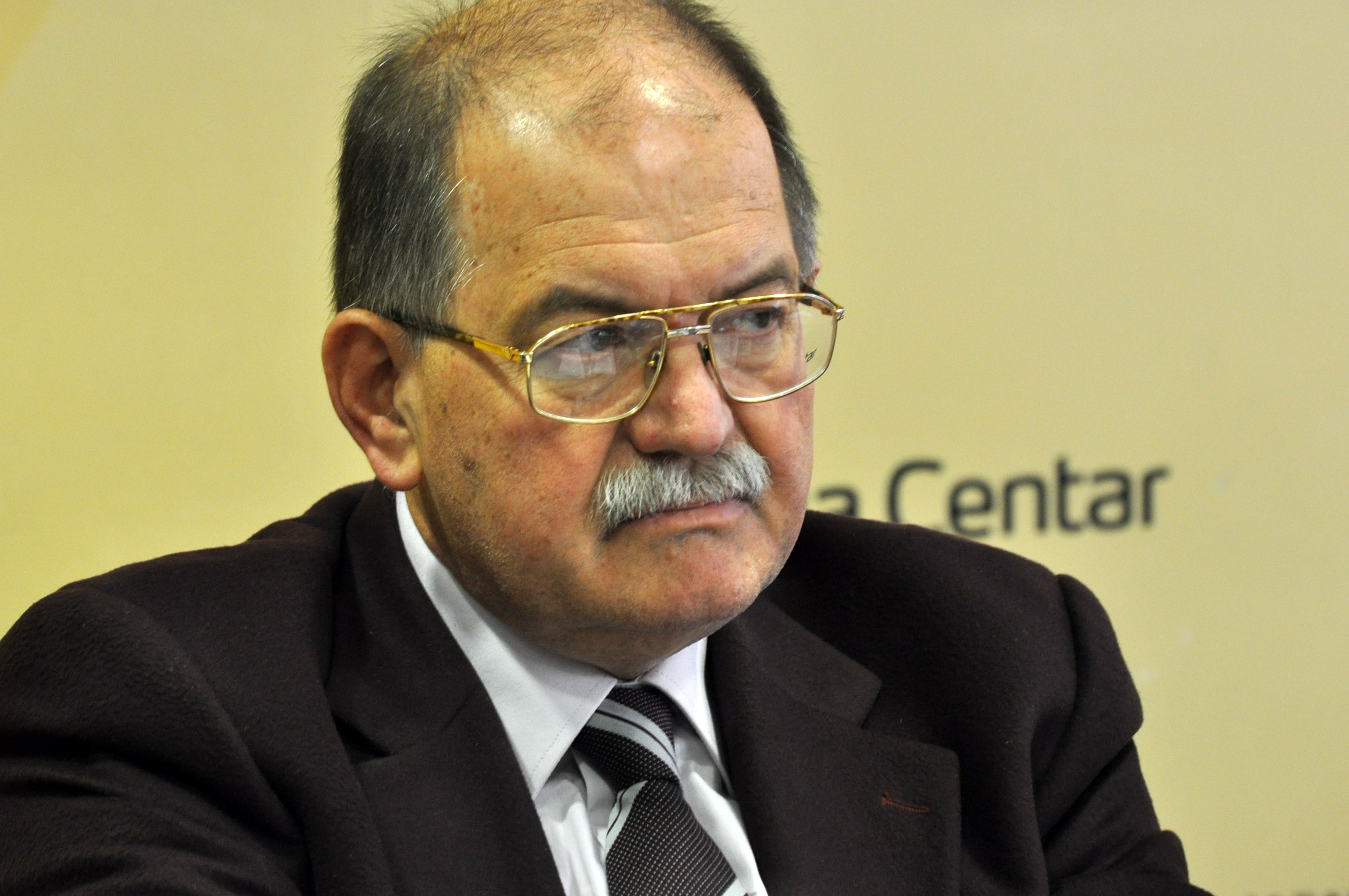 By Milos Mitrovic – Belgrade
The current political crisis in Turkey is a serious challenge for Prime Minister Recep Tayyip Erdoğan; harmed relations between Serbia and Turkey following remarks on Kosovo by Mr. Erdoğan will be recovered slowly, Darko Tanaskovic, Serbian university Professor and former ambassador of the FR Yugoslavia to Turkey said in the interview for IBNA. Professor Tanaskovic graduated from the Department of Oriental Studies, Faculty of Philology at the University of Belgrade, where he also obtained his Master's Degree and PhD in Arabic Literature.
Do you think that the political crisis in Turkey has marked "the beginning of the end" of PM Erdoğan and is it possible to put into question the changes he had conducted in Turkish society such as islamization and curbing the army influence?
"The political crisis which has shaken Turkey after long period of internal stability and rise is a serious challenge for the Prime Minister  Recep Tayyip Erdoğan who has been inviolable until recently; the seriousness of the crisis is even greater owing to the fact that it is followed both by the chaos in Turkish stock markets – which is far  from being harmless – and the record low value of Turkish lira against dollar. Namely, strong economy – ostensibly unaffected by the world economic crisis – has been the most effective trump of Erdoğan`s neo-osmanists rather than hyperactive diplomacy and propaganda rhetoric from the position of macro-regional power which Turkey obviously was not appeared to be. Some time ago experts have been indicating that Turkish economy was "overheated". The current challenges may not necessarily mark "the beginning of the end" of Erdoğan, but his position ahead to 2014 presidential election is considerably weaken. Erdoğan will hardly be able to realize his plan on Constitution changes and presidential powers extension; islamization will certainly be slowed and the army, regardless of its defensive position, will strive to retrieve at least the part of its political influence".
Turkey-European Union accession negotiations have been revived recently; at the same time EU leaders reacted moderately to both Erdoğan`s conflict with the part of police and judiciary and dismissals he had prompted. Does this mean that Europe needs Turkey more than before?
"I cannot see the basis for the conclusions that Europe needs Turkey more than before. The revival of the frozen accession negotiations is diplomatic maneuver rather than the expression of increased EU interest for Turkey to join the block. From many reasons, Turkey is shifted from EU more than in any point in last 20 years. Thus, it may be politically opportune to suggest the opposite notion. In relations between Brussels and Ankara the lack of true sincerity has always existed, especially from European side."
If Justice and Development Party goes to opposition, do you believe that Turkish foreign policy based on both FM  Davutoglu`s "strategic depth" concept and neoosmanism may turn out to be temporary phenomenon?
"The neoosmanism is permanent, profound constant of both foreign policy and overall performance of Turkish state. Many opponents of Erdoğan are neoosmanists in their souls. However, they find improper the expressed Islamic dimension in neoosmanism in a way Erdoğan understands and conducts it. If Justice and Development Party lost the power – which is still hard to imagine – and faced serious internal fracture, the bizarre "strategic depth" foreign-policy doctrine would certainly be rejected. However, Turkey would continue to go in the same direction in many issues with tactical adjustment to the realities of both internal policy and international realities".
Mr. Davutogly has recently offered to Serbia the explanation of Erdoğan`s statement "Kosovo is Turkey and Turkey is Kosovo". However, he did not accept Serbian demand Turkey to apologize. Serbian Foreign Minister Ivan Mrkic said he has expected "clearer regret", but he also stressed his appreciation with regard to the effort of Ankara to patch up the controversy.  Do you find such development was expected?
"Ankara was quite surprised with Belgrade's strong reaction to Erdoğan`s verbal incident in Prizren. Although it has not been the first time to hear something like this from Erdoğan, this verbal incident was pretty drastic. Turkish diplomacy endeavors to ease the negative impacts and patch up the controversy and the interview for "Blic" demanded by Davutoglu was part of this. (Davutogly offered explanation of Erdoğan`s Kosovo remark in the interview for Serbian daily, A/N). Given the fact that Turkey will not apologize for the statement of its PM, I believe that the full recovery of bilateral relations will be slow and that trilateral summits between Turkey, Serbia and Bosnia-Herzegovina will not be continued".
The President of Republic of Srpska Milorad Dodik emphasizes that "in Bosnia Turkey supports only Bosniaks and their policy". Do you share his position and do you think such approach of Ankara can be changed?
"Turkey will always support Muslim communities in the Balkans, principally Bosniaks and Albanians due to its estimates that they are the main stronghold of the Turkish regional influence. The approach of Ankara can be changed only in order to secure as effective as possible support to its brothers in faith, which also includes the approaching to the other subjects of the regional politics in cases this is considered to be helpful in realizing the priority goals of Turkey. The same is applicable with regard to retreat from them. Yugoslavia/Serbia is illustrative paradigm for this".