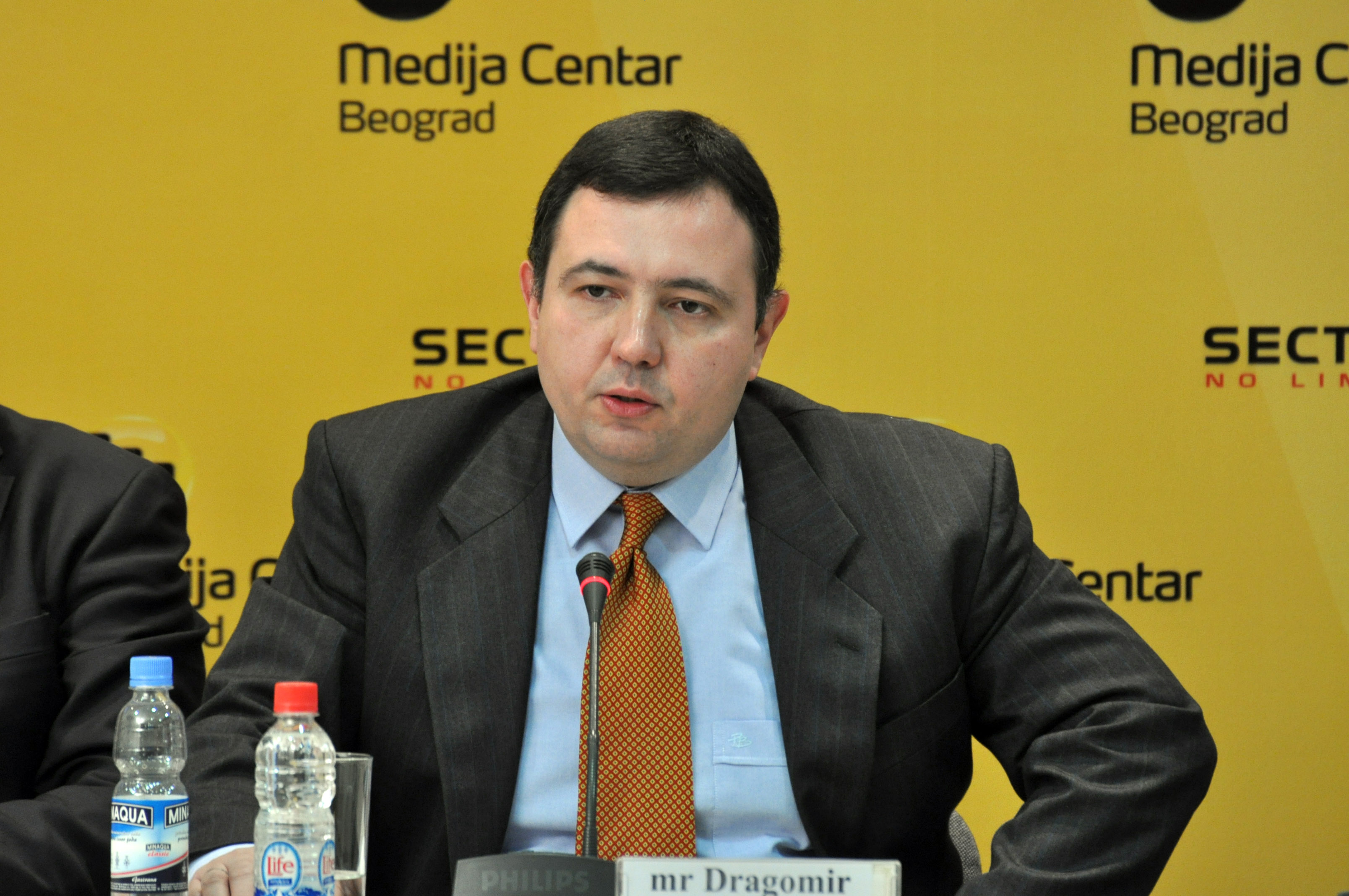 Belgrade, February 20, 2015/ Independent Balkan News Agency
Serbia-NATO agreement will not affect relations with Russia
By Milos Mitrovic
Serbia is trying to play a constructive role in the region as much as possible, political analyst Dragomir Andjelkovic said in the interview for IBNA. When asked whether Serbia would fully implement Brussels agreement with Pristina, a key precondition for opening chapters in the accession negotiations with the European union, Andjelkovic said:  "If the other side is willing to implement its part, it will".
Today Serbian and Slovenian government held a joint session in Ljubljana. Last week leadership of Serbia and FYROM have organized the same event in Skopje, and earlier this month Prime Minister Aleksandar Vucic surprisingly attended the inauguration of new Croatia's president. What is the importance of this development for Serbia?
The normalization of the relations is certainly important for each country in the region including Serbia. On the other hand, these moves come as a result of pressure from Brussels rather than from an comprehensive overcoming the conflicts in the region. Serbia does much for the real normalization of the relations, but it seems that this is not followed with proportional response from the other countries in the region, especially from Croatia. It appears that they are simulating normalization in order to make Brussels satisfied rather than take real efforts in this regard.
Serbia was restrained when some controversial remarks came from the region recently, especially from Croatia with new President Kolinda Grabar-Kitarovic calling Vojvodina "a country" and saying that Serbs in Croatia are in fact Croats . Serbia also did not react officially to anti-Serb banners in Skopje and the expelling Serbian Orthodox Church's priests from Montenegro. Do you think such a politicy is wise one?
Yes, I believe so. Serbia is trying to play constructive role as much as possible. It should be taken into account there are a lot of pressures on Serb minority in neighboring countries. In Croatia, situation is alike to one that existed in 1990s, in Montenegro Serbs are faced with suppression of their heritage. Serbia is taking maximal efforts in order to develop mutual relations. However, positive attitude towards minorities is necessary in order to reach this goal. We have such an attitude in Serbia. There is no such an approach in Croatia, and Montenegro is trying to create its anti-identity. Considering Macedonia, some individual provocations do exist, but they do not represent the positions of the government.
Kolinda Grabar-Kitarovic signals that the Europe will be the most important for Croatian foreign policy and announces the country's distancing from the region. In your opinion, what is more important for Serbia – the EU or the region?
With regard to Croatia, I think that the statements you mentioned reflect the demagogy which has its purpose in domestic policy. In reality, Europe needs Croatia to be a bridge towards the Balkans. Considering Serbia, I believe that Serbia should be the most important to itself; in other words, the protection of our own interests is essential. Within the region, Serbia should be focused on countries which have significant Serb factor – Bosnia and Herzegovina, or more precisely Republic of Srpska, and Montenegro, with other countries following in the agenda.
Do you think Serbia will fully implement Brussels agreement with Pristina, as it is expected from the EU?
If the other side is willing to implement its part, it will. Every agreement is a kind of compromise. Nevertheless, we have recorded the concessions only from Serbian side so far. Serbia's condition is reciprocity.
In January Serbia and NATO have signed the Individual Partnership Action Plan (IPAP). Do you expect this to affect Serbia's relations with Russia?
I do not, because Serbia has special relations with Collective Security Treaty Organization (military alliance of post-Soviet states) at the same time. There is no contradiction in this relations. If Serbia comes so close to certain military alliance, to the degree of membership, it would be contrary to the political neutrality of the country which we have proclaimed.