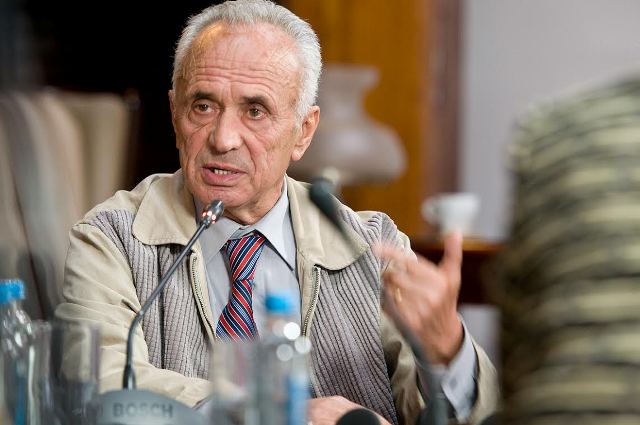 In an interview for IBNA, former minister of Finance, Xhevdet Hajredini talks about the economic and financial situation in the country and the tax and economic government policies. According to him, if the government continues to borrow money, then there may be an economic collapse and a dramatic situation.
Interviewed by Naser Pajaziti/IBNA
IBNA: FYROM continues to borrow and increase its debt. Is the government expected to borrow more until the 5 June elections, given that within a month, it has borrowed 93 million euros?
Hajredini: We are witnessing the fact that the government continues to borrow and this indicates the dramatic situation that we're in. The situation is so dramatic that there may be a risk for financial and economic collapse, if the government doesn't find alternatives to remedy the economic situation. This situation which may have serious consequences, was also proven by the registered conversations of the Minister of Finance, who says that even America cannot afford those expenses for investments that do not bring any benefits. Therefore, the increase of debts does endanger the economic and social stability of the country.
IBNA: According to international financial reports but also according to an analysis that you have made, around 5 billion euros have been illegal transferred from this country. How has this happened?
Hajredini: These are illegal funds that circulate in an illegal way. We know that Balkan countries and Macedonia too in the recent years, have sunk in corruption. These are money that are generated by the citizens, but the people in power have managed to transfer them in banks abroad. Most of these funds have disappeared from 2008 until 2011, in the election period. This has been done in order for this class of politicians to remain in power, but I think that the end is nearing.
IBNA: The government continues to offer positive evaluations on the economy, but the opposition is damaging these trends by causing crises and by deterring foreign investments. What is your opinion on this?
Hajredini: The best indicator for relevant investment policies is the amount of direct foreign investments in the country which have constantly ranked it last in the Balkan. This is the reality although we have 5 ministers to attract investments and over 30 promoters. There is no prime minister in the Balkans who seeks investments in countries which are not considered developed countries.
IBNA: We have a situation where the credibility of institutions is at risk, as we have institutions controlled by policies. This is also underlined in the EU report. What are your comments on this?
Hajredini: This situation is a reality and it is a known fact that the European Council has approved the report which states that people in Macedonia have lost their trust on public institutions. Given that this problem has reached Brussels, we can understand the state of our institutions. /ibna/