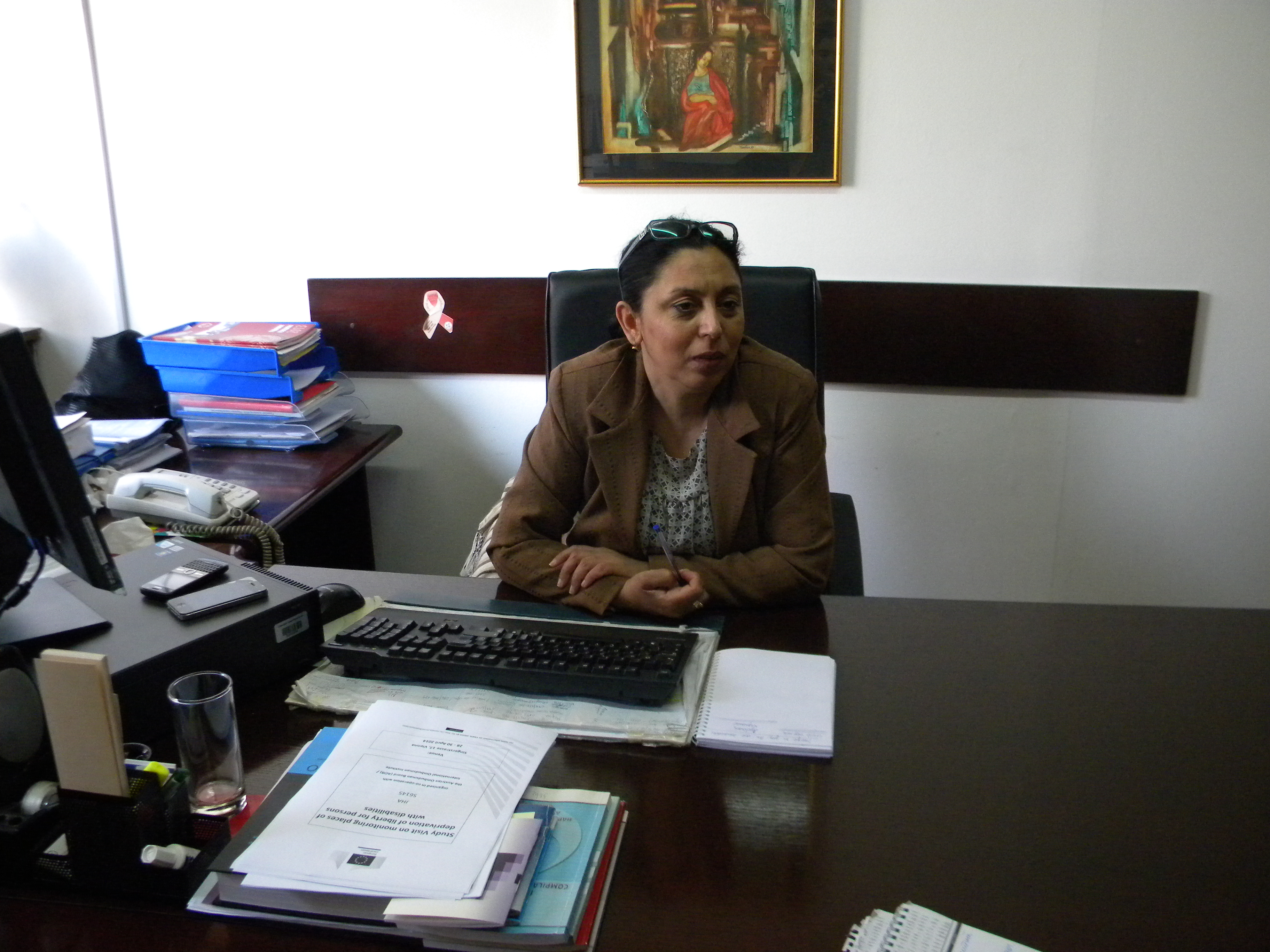 Interview with the deputy head of the Ombudsman of FYR Macedonia. The Ombudsman office in Skopje has registered numerous violations of human rights and liberties in FYROM last year and this year too.
Deputy head of this office, Vaska Bajramovska-Mustafa told IBNA during this interview that the number of complaints from the citizens is growing year after year, as according to her, citizens are more and more considering this institution as a possibility to defend their rights
Interviewed by Naser Pajaziti
How's the situation with human rights and liberties this year compared to last year?
Statistics in the first seven months of the year show that the majority of complaints relate to the judiciary system and rights of consumers. Then we have complaints relating to prisons, social security and social protection, issues of properties, pensions and disability allowance. The majority of complaints related to rights of consumers, problems in the judicial system, legal property issues and different social issues. This is an almost identical trend with last year's report where the majority of complaints related to the judiciary system and consumer rights.
Can you illustrate these complaints with figures?
The majority of cases identified in 2013 related to consumer rights, 239 or 20,36%, out of which in 91,63% of cases, institutions have acted after the intervention of the Ombudsman. Then there have been complaints about judicial issues, where there have been 121 cases. In 86,78% of the cases, the recommendations of the Ombudsman have been accepted. In the complaints that relate to legal property issues, there have been 109 violations and in 78,90% of these cases, the intervention of the Ombudsman was accepted. The rest relates to cases of social securities, pensions, disabled people, etc.
Recently we have had the phenomenon of political discrimination. Do the citizens address to the Ombudsman on this?
As far as the number of political based discrimination saces is concerned, the Ombudsman has received a number of cases that relate to employment. They complain about violations in issues concerning work relations. Plaintiffs say that they have been deprived of their right to work due to their political affiliation.
Is ethnic discrimination present in the complaints that the Ombudsman receives?
The truth is that from one year to another, our office receives complaints for protection against discrimination. I believe that on one hand, the citizens are more and more addressing this situation in order to protect their rights, but on the other hand, there's also a growing awareness of the citizens on this phenomenon and the emergence of different forms of discrimination. What is typical of these seven first months of 2014 relates to ethnic based discrimination complaints coming from the citizens. There are complaints by members of the Roma community, as they are deprived of traveling. They complain of being stopped in border crossing points.
To what extent has the Ombudsman managed to help the citizens with their requests?
In 2013, the Ombudsman has processed a total of 4.555 complaints. Out of the total number, there have been 1.174 cases relating to violation of human rights and liberties. Out of them, in 931, the recommendation of the Ombudsman was accepted by state authorities, while in 123 cases, it wasn't. Under these circumstances, actions have been taken through special reports. This means that the Ombudsman has exploited all legal possibilities. /ibna/