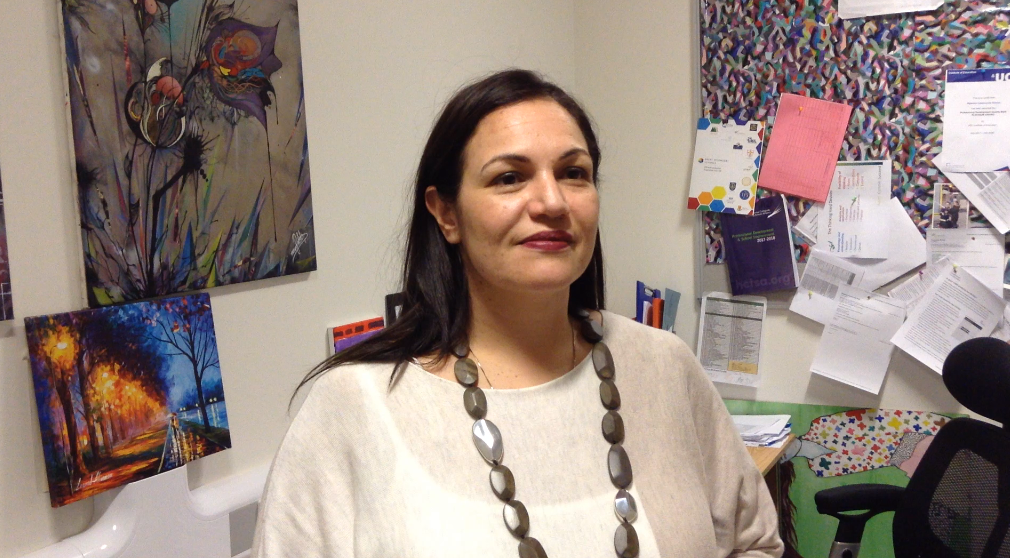 Andria Zafirakou is one of those people that can instantly make you feel what she feels; which is a good thing since she basically exudes enthusiasm, optimism and love.
Love for her profession, teaching and for her "children", the 1,400 or so pupils at the Alperton Community School, a secondary school in one of London's most multi-ethnic and rather poor neighbourhoods.
But it was this love and dedication that made the 39-year old British teacher, born to Greek and Cypriot parents, win the Varkey Foundation's most reputable Global Teacher Award back in March.
Andria from Brent is the best teacher in the world, the winning candidate out of almost 30,000 teachers from 173 countries.
And it has been a unique experience which she has taken in her stride. "Every time when I see my inbox I think 'oh, my God, this and that person just sent me an email'. I can't believe how extraordinary it's been these couple of months. I still can't believe it. Sometimes I am looking at my phone, pictures I've taken, phone calls I've had and I'm just thinking, again, 'oh, my God, I've just met Prince Harry and Meghan or that MP or this person'. You know, going from a world where my life was my family and my school to where I am now; it was never anything like that, this is not what I thought it would ever be. It's been extraordinary", she tells IBNA from her school office.
But her being her, the award is only the beginning. "I want to change the world! I want to make the world recognise the value and importance of teachers and how the work that we are doing is so important for our children. We are growing children, we are the mothers of all children and I think that's really significant. I just want the world to value that a bit more."
Her love is also immense about her teaching subjects, which is 'Arts and Textiles'. How does she think the emphasis on arts is going to develop now, with her such a strong advocate?
"It's happening,", she says. "I know it's happening because of the people who have got in contact with me. We're going to have a revolution! It's just wonderful. I mean, the arts are so important. Every school, every child needs to experience the arts, music, drama, the creative arts, media. These are key skills which our children need to know in order for them to become successful in whichever job they want to do. So yes, the arts are having a revolution."
Her father is a priest from Gytheio who has been in London for decades and the same goes for her mother from Famagusta. They are two of the proudest parents in the world, but with them Greece and Cyprus have also shared her joy. "I'm just so proud to stand here and say how much love I have received and how much I appreciate the whole of Cyprus and the whole of Greece supporting me. I felt it during the Global Teacher prize process. I am humbled, and I would love to support Cyprus and Greece however I can."….. / IBNA