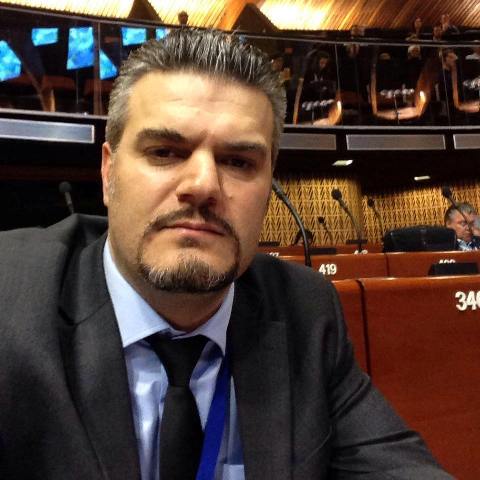 In an interview for IBNA, the head of PDSH (Democratic Party of Albanians), Imer Aliu talks about the current developments in FYROM, the preparation of the 11 December early elections, the political disputes and other issues. According to him, PDSH has received strict assurances from the international factor that there will be full monitoring of the elections and of their preparations, leaving room for no electoral fraud
Interviewed by Naser Pajaziti
IBNA: The political agreement which was reached in FYROM is still threatened as the four parties that signed it, have had constant disagreements and continue to clash, threatening to bring the crisis back. How do you consider this development?
Aliu: The scope of the agreement is to deliver all the conditions for free and democratic elections and in order not to allow any electoral fraud, as it has often been seen in recent elections. As a signatory of the Agreement, PDSH has received assurances from the international community, which has been part of the agreement, that all the conditions for normal elections will be met and that there will be strong monitoring. Special Prosecution has also started its investigations on past cases of electoral fraud and this is a positive signal that electoral crime committed by the current power must be investigated. I believe that the 2017 budget will spark clashes between VMRO-DPMNE and SDSM and the 11 December elections will be threatened. As a party, we are not part of the interim government, but we are monitoring its work and we have often said that there must be transparency and that there should not be abuse of power for electoral gains.
IBNA: Is tension due to the fact that the largest opposition party has asked for the 2017 budget to be passed after the elections?
Aliu: In this pre electoral period, of course there are attempts to present and then approve a high budget, with many projects on paper, which would manipulate the citizens ahead of the elections. Due to the constant crisis and the large debts that this government has incurred, of course there will not be a stable and promising budget with concrete projects. This government's budget is the budget of salaries for a large administration, pensions and social aid. Their focus is in this aspect, because it is clear that we have constant deficit, minimum revenues and other problems that are reflected through the drop of GDP. These indicators show that the country is in a much deeper economic and social crisis as a result of the wrong policies of the VMRO-DPMNE and BDI government. In a country where things do not move on as they should, the problems are reflected on the budget.  Our political party has often denounced that the recent budgets have been discriminating the Albanian community.
IBNA: The wider use of the Albanian language has turned into a topic of debate for both Macedonian parties, SDSM and VMRO-DPMNE. How do you comment this?
Aliu: I think that the advancement of the Albanian language is not at all the scope of this campaign. After a few days of debates, it was clearly seen that we have to do with electoral manipulations. SDSM officials declared in the recent days that this issue is regulated by the Constitution and that they will not engage anymore. Thus, there's nothing new in this aspect, apart from a state of confusion. I think that people have realized the game that they are playing in this pre-electoral period. Thus, in reality, the Albanian language is a secondary language, it is not broadly used besides communes where the Albanian population is more than 20% and nowhere else it is official, not even in central institutions. As MPs, we cannot submit any documents to parliament in our language. We can only deliver speeches in our language, but we have always been entitled to this.
IBNA: The largest opposition party, SDSM has recently includes several Albanian public personalities and it has made it clear that it targets Albanian voters. Is there a chance that this may attract Albanian voters and damage Albanian parties?
Aliu: This is not something new, as this is a tendency that exists in Macedonia or in the former Yugoslavia for more than 70 years. But what's interesting is that most of them who have joined Macedonian parties, have been filtered through the Albanian party in power, BDI. We must admit that these situations occur when the Albanian party in power, in this case, BDI, is weak.  I see this attempt to snatch votes from Albanian parties as an electoral strategy, but a failed one. /balkaneu.com/