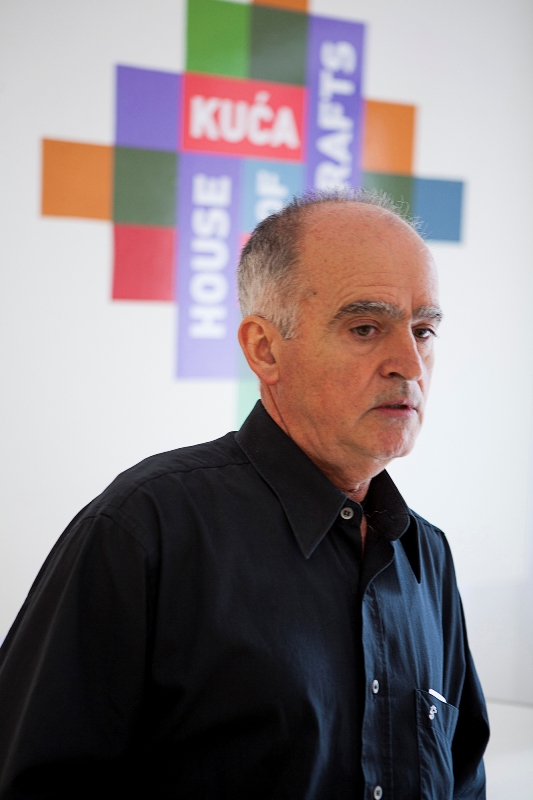 Alija Ibrović, Senior Expert for Promotion and Development of Tourism in Municipality Stari Grad Sarajevo
Sarajevo Crafts Under One Roof: Recently in Sarajevo, the House of Crafts opened in Sarajevo, which will bring together artisans and their associations. Although many would say that it is impossible to show the long history of Sarajevo artisans under one roof, the House of Crafts succeeded. This live museum strives to give guests a unique insight into the skills of this craft through many generations.
By Maja Tuljković – Sarajevo
How did you come to the idea to open a House of Crafts in Sarajevo?
The idea of establishing a House of Crafts is quite an old story. We wanted to display the long history of Sarajevo artisans under one roof. The idea was to focus on traditional crafts, to find a new form of products that could be done in a traditional way. The Fine Arts Academies of Sarajevo, Banja Trebinje and Široki Brijeg helped us in this. The House of Crafts in Sarajevo is one of the activities under the project 'Development of cultural tourism in Mostar, Sarajevo and Skopje', which is implemented by the international nonprofit organization Oxfam with its office in Sarajevo, under the SeeNet program and in cooperation with local partners: Municipality Stari Grad, Canton Sarjaeov and the City of Sarajevo, and with local artisans.
What is the significance of the House of Crafts and what is the main goal of live live museum?
The significance is great because this is a multi-functional center, located on two floors, which is focused on the promotion and preservation of precious old crafts that has defined this city for centuries. The goal of the House of Crafts is to awaken emotions, for the local population and for guests at the 16th century, so-called 'golden age'.
You mentioned that you cooperated with the Fine Arts Academies in Sarajevo, Trebinje and Široki Brijeg. Will you continue to cooperate with schools and academies?
Of course, some of the planned activities of this Center will be the certification of artisans, and an informative, exhibition and educational program. Accordingly, the Center has not only a promotional, but also an educational role. As an educational Center, the House of Crafts encourages the transfer of skills of experienced crafts people to younger generations, and establishes cooperation between artisans and modern designers, to explore new ways together to integrate traditional motifs and symbols in modern design.
Can those interested already visit the House of Crafts and in what way will future visits be carried out?
Larger groups of tourists can now visit the House of Crafts, as long as they contact us first to agree on the time of the visit. Above all, we want to do a calendar of events and workshops, where the Association of Artisans with the Chamber of Crafts of Sarajevo Canton will determine from its membership that crafts that will present tradition and craftsmanship to those who are interested. I believe that at the beginning of 2014 we ill have a regular program of promoting traditional crafts, as well as traveling exhibitions of various craft skills, such as silversmiths, goldsmiths, coppersmiths, cobblers and leathersmiths. It is necessary to have a team that would work every day, as well as resources that have to be planned from the 2014 budget of the municipality of Old City, the City of Sarajevo and Sarajevo Canton.
Will souvenirs be offered for sale at the House of Crafts?
Yes. For the House of Crafts to be self-sustaining, it is necessary to have our own commercial character. Under the umbrella of fair trade, the House of Crafts will also be a store for all authentic and quality handicrafts by certified artisans. These souvenirs will be very interesting because it would establish a network of handicrafts in Baščaršija (old part of Sarajevo) and it will be their products on the one hand, and souvenirs of the House of Crafts as a new expression, a new form that is done in cooperation with the Fine Arts Academy in Sarajevo on the other hand.