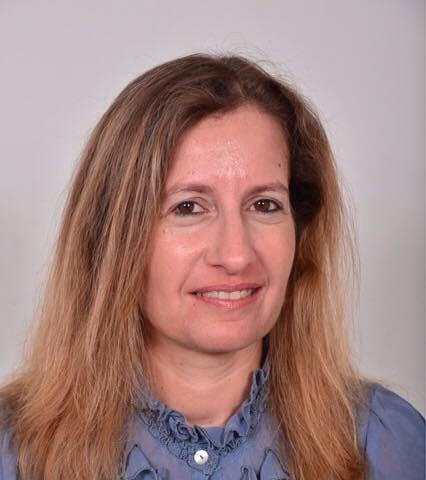 Athens, November 8, 2015/ Independent Balkan News Agency
By Alexia Tasouli
Αvital Leibovich is the Director of the American Jewish Committee in Israel and she has served for 22 years in the Israel Defense Forces. As she has a wide knowledge of the geopolitical scene in the Mediterranean, she gave an exclusive interview on IBNA about how Israel sees its relations with the Balkan countries.
How do you see our bilateral relations, Israel and Greece, and how this  co-operation can be enhanced?
In a rapidly changing Middle East, a coalition of moderate, western values countries is important to shape the future of this area. In that sense, Greece and Israel share similar western values as well as similar challenges and opportunities. Gas is one of these options, but so is agriculture, tourism, solar, cyber and security. Part of this cooperation is already enhanced, for example- on the security level- joint exercises are being held. There is always more to do such as hold joint conferences to promote joint ventures. On the diplomatic aspect, I believe that Israel will expect from Greece good cooperation on UN issues.
Will the Eastern Mediterranean gas developments after the Zohr gas discovery may change the geopolitical landscape?
Although gas is a relatively new issue, without stability and security, a real change cannot occur. We live today in a world in which a terror group ( ISIS) sells oil and makes a large profit on it. I believe that stability in the area would bring along other positive factors, economy is one of them.
What is the relations of Israel with all the Balkan countries? Can the developments in the energy field influence these relations as they are potential clients?
Israel holds overall good relations with Balkan countries. As for partnering in gas- I believe it is not a black or white answer, but rather an answer that has many components including local interests of these countries and other actors in the area.
Is the current violence in Israel leading in another intifada? How the Israel security bodies react in this situation?
The recent wave of violence is based on an ongoing incitement that was carried out by a few factors, one of them being the Palestinian Authority. The attackers have used knives, rocks, guns and vehicles to target Jews. In order to make sure they attack Jews, they targeted religious people ( with traditional clothing/yumulka) , soldiers or policemen. The ages of most attackers was 15-25. Since there was no organization behind them, this cannot be referred to as an Intifada but rather a 'lone wolf' act, promoted by incitement. In past 5 weeks, more than 130 people were injured, and 11 killed, in these attacks. The police have raised their alert level in the country and civilians are behaving in a more 'awareness' mode.