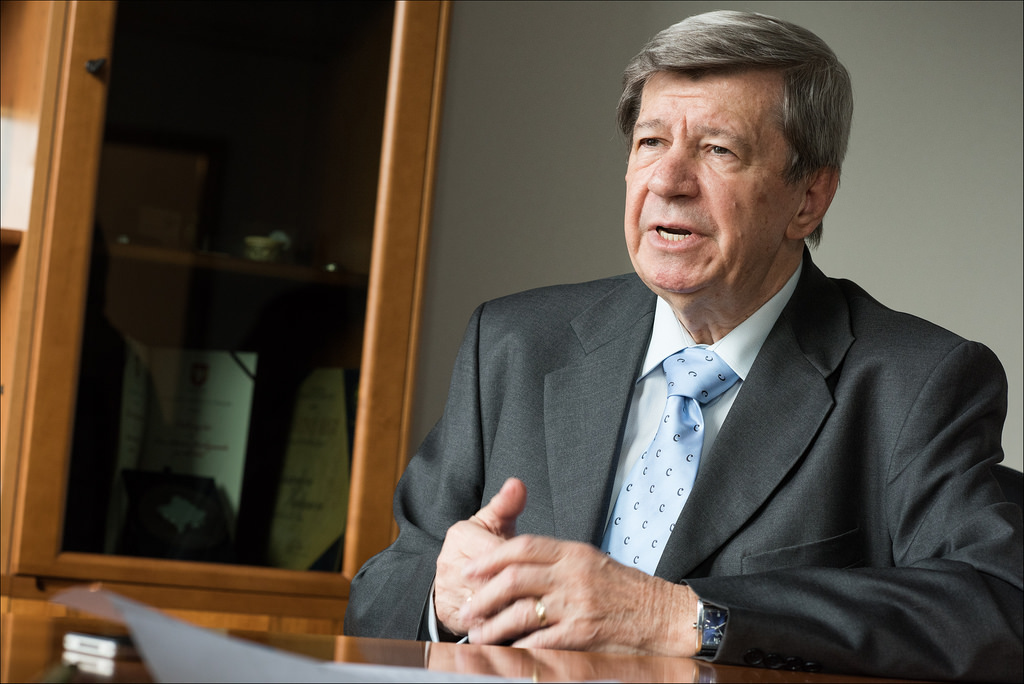 European Member of Parliament, Eduard Kukan, who was contacted by Independent Balkan News Agency, commented on Tuesday evening (18 February) the latest developments in Albania.
Mr. Kukan confirmed that currently, the situation in Albania is tense, while adding:
"I agree that the situation in Albania is becoming tense. In such cases, it is the right of the citizens to protest and show their disagreement with the government's policies".
Kukan says that he doesn't agree with violence, referring to February 16 protest in Tirana which saw a number of incidents take place.
"Nevertheless, I cannot agree with the violence and attacks on the state institutions, which took place during demonstrations this weekend".
In his interview for IBNA, Mr. Kukan says that the fact that the situation has become tense is a cause for concern for Albania's future. "I am concerned about further escalation of the political tensions, at this very critical time for the country".
Meanwhile, Mr. Kukan adds: "It was always my opinion that Albania needs constructive political dialogue between all political parties, otherwise it will hardly move on issues the Albanian people expect the most, such as the EU integration processes and reform processes".
MEP Kukan told IBNA that parliament is the place where the opposition plays its role.
"I will be repeating myself when I say that the parliament is the institution where the opposition has its place and  important role to play".
Kukan believes that boycott is not the answer to this situation. "Therefore, I do not think that the next boycott of the parliament is the right solution to the problems that Albanian people are faring".
"Albania has many experienced politicians, which should know how to find solution to the political problems", MEP Eduard Kukan concludes his comment given exclusively to IBNA. /ibna/