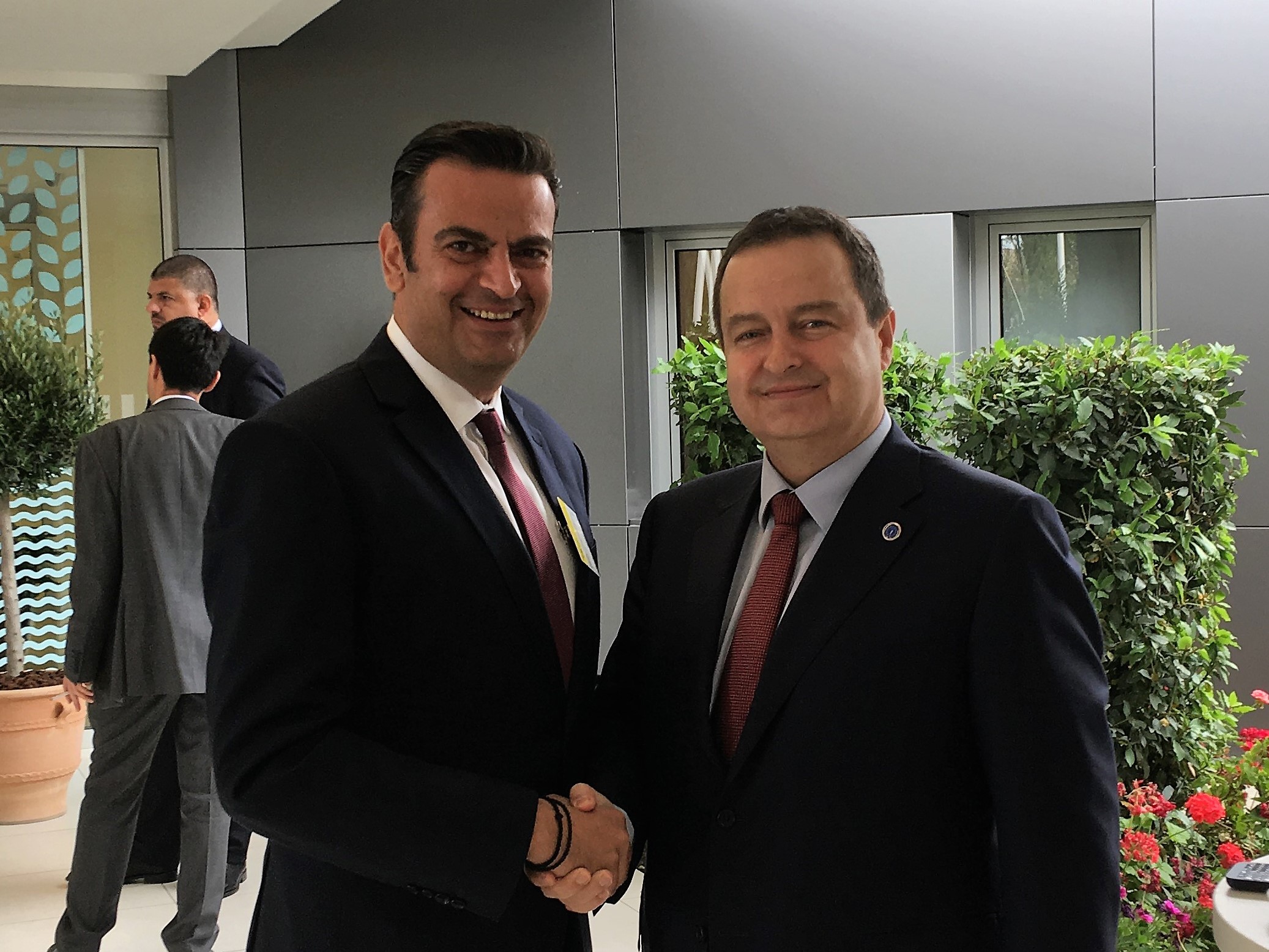 In the second interview (click here for the first interview with the Romanian Foreign Minister) taken on the margins of the 127th European Council of Foreign Ministers' Meetings, Ivica Dacic, Serbian Foreign Minister spoke to IBNA about Serbia's relations with Greece and tensions in the Balkans.
This is what he told us
Following the visit by Greek Prime Minister, Alexis Tsipras, what are the Serbian government's expectations regarding the ties between Serbia and Greece?
We expect the strengthening of our relations. And we are preparing for a summit to be held between our two countries. According to plans, it is supposed to be held in Thessaloniki. It will mean political ties are strengthened. Also, we will strengthen economic ties and there will be mutual support. Greece is our great friend. There is great sympathy between our two peoples.
What is the situation of the discussions between Serbia and the EU?
Our goal is the road towards the European Union and calming down the tensions in the Balkans.
Negotiations are burdened with different, additional conditioning that has nothing to do with the negotiating process but with certain political conditioning like the dialogue with Pristina.
Any progress that we make in the EU integration path is seen through the prism of how far we have progressed in the dialogue with Pristina. Serbia very often is the hostage of problems that exist in Pristina. The fact is that Pristina is not implementing what they undertook as a commitment such as the association of Serbian municipalities. In any case we do remain on the strategic road of membership to the European Union.
If we can do everything on our part to harmonize values, we will continue on this course.
What is your opinion about the instability in the Balkans? Do you have any thoughts about problems created for your country due to the instability and elections in Kosovo, as well as the instability in Skopje and Albania?
Stability is of huge significance to the future of our region. And I have to express great pleasure, and it is a huge potential and advantage that Serbia has, and that is that in Serbia there is political stability. On our part we will do everything to make a contribution to regional stability. It is very important so that we could find some common interests, different countries and different peoples; and this common interest would be exactly this European road, the European path, and all advantages that we have because of regional stability, more investment, economic development and, we like to say, exporting stability in the region./ΙΒΝΑ