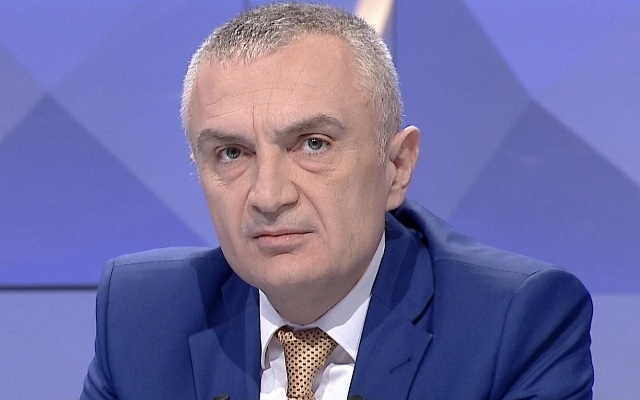 Tirana, 23 September 2016/ Independent Balkan News Agency
By Edison Kurani
Speaker of Parliament of Albania, Ilir Meta talks about the relations within the left wing coalition that governs the country for more than three years. He also talks about the plans for the leadership of his party, Socialist Movement for Integration (SMI) and the possibility of running for president.
As far as the future of the coalition with Edi Rama is concerned, Mr. Meta says that he remains faithful to the agreement, but given that this is a four year agreement and expires in a few months, he refuses to say what will happen for the next elections. As far as SMI is concerned, Meta says that he's running against two rivals for another term in office. Meta has been chairman of the party for 12 years, since 2004 when he left the Socialist Party which today is led by Rama.
In terms of the president's post, Meta doesn't make any comments, but says that it is still early.
SMI has been chaired by Meta since it was founded
Meta says that he will "undoubtedly run for chairman of SMI". Meanwhile, he is not scared of his rivals: "Will there be another candidate or not? This is an issue which doesn't concern me". Thus, he launches a warning which can be interpreted by the public opinion as important political changes: "There must be serious changes inside of SMI and these changes must also affect its leadership".
So far, Meta has two rivals: the SMI MP which was exempted from the parliamentary group a while ago, Perparim Spahiu and professor Shezai Rrokaj. Some say that Meta has no reason to worry about the 6 November elections, as he will win by a wide margin.
Will the president's office belong to Meta?
Within the first six months of 2017, parliament is expected to elect the new president of the country, because this office was held for five years in a row by the former minister of Interior and Justice, Bujar Nishani, elected by the Democratic Party (DP), which is in opposition today.
Is Meta tempted by the post of the President of Republic? He neither denies it, nor admits it: "What tempts me for the moment is the post of the chairman of SMI".
"I have not given much thought to these issues, because first of all, they are not personal issues and secondly, it is still very early. What's important is for the country to have a responsible president with integrity, who can join the sides, especially if we bear in mind the president's position now in the Constitution, making him weaker in the constitutional aspect, but he must be strengthened morally with a credible figure which could boost trust between the sides".
***
The only person within the majority who makes public declarations is the minister of Interior, Ditmir Bushati. When asked if Meta could be elected President of Albania in 2017, Mr. Bushati said that "he's a strong candidate for President".
"But this depends on Meta, on the coalition and the votes in Parliament", he adds.
Bushati also mentions the fact that Meta has a long career: "He has served as Prime Minister, Foreign Minister, Minister of Economy, Speaker of Parliament and when you read his CV and see his contribution, then you understand that he is a strong candidate for President", the Foreign Minister says.
The future of the coalition
Five years after its creation, in 2009, SMI joined a coalition with the head of the right wing, Sali Berisha. Four years later, SMI left this coalition to enter a pre electoral coalition with the SP, from which it had separated since 2004. Today, after three years in power, Meta doesn't yet say with certainty what will happen in 2017, when the next parliamentary elections are due.
The only thing that Meta says is that he will remain faithful to the 2013 agreement: "We have remained and we will remain faithful and constructive to this agreement", Mr. Meta says. This agreement is a four year agreement and neither Meta, nor Rama knows what will happen once this mandate comes to an end.
Meta says that it is still early, while Rama says that he will start the talks with the SMI for the future of the coalition.
However, Mr. Meta says something more, but without dates or deadlines: "Will this cooperation continue in the future? Why not? But this is not a decision that I can take and take today. Are there issues to be reviewed in the future? Of course".
At this point, Mr. Meta seems to have launched an indirect message for the rest of the coalition: "The coalition is a responsibility in front of all the Albanian citizens. If someone is responsible, then he must assume this responsibility in a direct manner to the extent that he's involved and reflect to the extent that he's involved." /balkaneu.com/