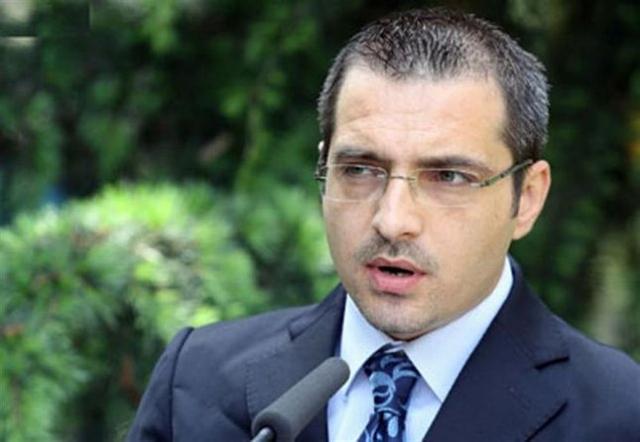 By Saimir Tahiri
Minister of Interior Affairs of Albania
Numerous are the questions that we must answer and we must offer more than the classic answer, which is often given in different meetings or forums. And I don't think I'm the first to ask this question:-Is Albania immune from the threat of violent extremism? Of course not, because the history of several countries before us has showed that there is no immune country and a country which is exempt from the threat of violent extremism and its violence.
Albania doesn't make an exception either, in spite of the fact that in the domestic context, it seems that there doesn't exist any potential threat, also due to the vulnerable awareness of society and the lack of evident symptoms of violent extremism.
But on the other hand, there are a number of criminal proceedings by the State Police and General Prosecution, which have been successfully finalized. Also, a significant volume of information has been exchanged with partners in relation to the tendencies of violent extremism in Albania.
But the exporting of foreign fighters shows that for as long as we are able to export such threat, there will come a time when this threat knocks on our door.
Therefore, since the very beginning, the question receives an almost clear answer that:
Yes, Albania and the region are potentially threatened by violent extremism. This doesn't necessarily mean that such attempts will emerge in violent forms, but they may appear through life style tendencies or practicing in specific areas, in specific ways and in vulnerable groups of society.
There must be a real knowledge of the phenomenon
There's plenty of room for institutions, civil society, academics and society in general to thoroughly analyze the factors of the driving force of this phenomenon in our country. Not only because we must have a good knowledge to then address in all aspects, because we must build a strategic generalized approach in tackling this phenomenon.
This is not a phenomenon which is addressed through repressive ways. This is not a phenomenon which is only addressed through criminal proceedings or police instruments, but it's a phenomenon which is addressed through social instruments in order to prevent every threat and also through economic instruments.
To arrive at this point, we must know the phenomenon, we must know what are the most vulnerable strata of society, we must know what are the most vulnerable areas in the country, where extremist approach is more evident or the tendency for such approach is more evident. We must also identify the ways how to jointly address these threats which perhaps are not as evident today, but tomorrow, they may become more unmanageable.
And here, I would like to raise the awareness on something which perhaps is not evident, but we must address this problem as our problem and not a problem of the agenda of our cooperation with the partners.
This is a problem of our society, which threatens the values for which we're here, those that we have inherited from our ancestors and continue to inherit to future generations. We must find those mechanisms that prevent and counter violent extremism.
Today, there are zero foreign fighters from Albania. But we cannot say this for Albanian speaking fighters! Because this is a phenomenon which goes beyond borders and which doesn't recognize any national borders.
The criminal proceedings of several months ago and the amendment of the Criminal Code by parliament, considering the departure to a foreign conflict as a terrorist act, have put necessary pressure on preventing and shrinking the practices of organization, recruitment and the departure of foreign fighters.
And today we fear that- the latest case showed this (A young man was killed by ISIS for withdrawing from the war-editor's note)-there are Albanians who want to return, but are unable abandon the war.
The latest case showed and makes it a necessity for us to exchange information on an intensive way and to take measures, with partners and institutions in the country, in order to make sure that we are not stopped in our agenda to make Albania safer, but also to tackle challenges which are our challenges and challenges of the region, but also global challenges. /ibna/