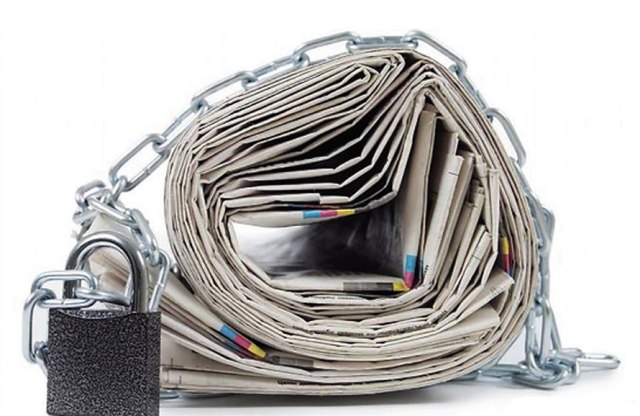 Tirana, 19 August 2016/Independent Balkan News Agency
An article of the bill for the vetting of the prosecutors of the Special Prosecution in Albania, provides for criminal punishment for media and journalists "that exert inappropriate influence".
Article 13 states: "Any inappropriate influence exerted on the work of special prosecutors or their activity on concrete issues through public authorities, media or any other means or other person that has an influence on the independence of prosecutors during their work, is prohibited and punished by law". According to the Criminal Law, this act is punished by up to three years in prison. This article has caused serious concerns for the media, opposition and several legal experts.
Edison Kurani, CEO and founder of NOA.al-National News Agency in Albania, told IBNA says that he sees this new state attempt to stop media by threatening with criminal punishment as normal.
Kurani says that for the way it has been drafted, this article is a cause for concern as it leaves room for interpretation, if it is applied. According to him, the article suggests in a direct way, punishment for politicians, but indirectly, it suggests the same measures for the media, because they offer the necessary possibilities for expression.
"This article also warns media that special prosecutors must be left alone, as they must not be worried with media publications. In other words, this article shuts media up for the sake of the so called inappropriate influence", Mr. Kurani says.
Mr. Kurani suggests that this article must at least be reformulated or be made clearer. "People need to understand that reform in justice doesn't include media censorship. Therefore, this bill must be as clear as possible in its articles and explicit when it includes the media in legal punishments".
Association of Journalists also reacted by demanding Parliament not to ratify this bill. According to it, this is new censorship which is attempting to be placed above the law. "This article is aiming to shut the free media up, to install a state of censorship in the country and be above the Constitution, which guarantees full freedom of speech in Albania".
According to the association, the term used in article 13, "inappropriate influence" offers room for every kind of interpretation to demand the punishment of journalists. "It is sufficient for a prosecutor to consider the reporting of a media and a journalist as inappropriate in order to seek criminal charges", says the association, which decided to notify "on this unprecedented act" the largest organizations of the freedom of media in the world.
Meanwhile, the political class has also been involved in this debate which is worrying the media. The leader of the opposition says that he's alarmed. According to him, article 13 aims at imprisoning journalists.
"This article is an act of PM Edi Rama and gives way to an unprecedented censorship, punishing journalists".
Lulzim Basha says that DP will stop the voting of this article, but he raises another concern: Who introduced this article in the draft, in circumstances when the reform in justice is taking place with the unanimity of all sides?/balkaneu.com/