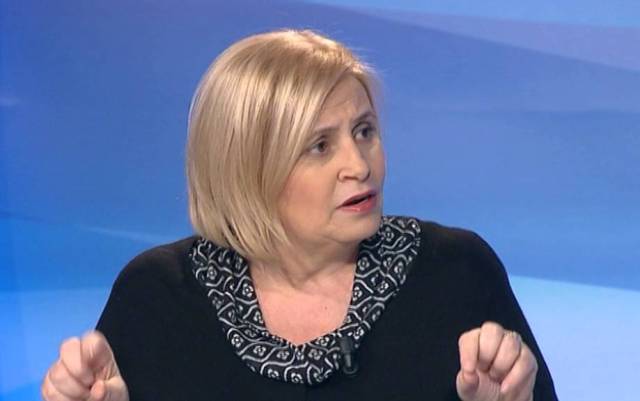 The Minister of Economic Development, Tourism, Trade and Enterprise of Albania, Milva Ekonomi, analyzes the economic developments of the country. Ekonomi stresses the importance that investments in the birth place of the successful entrepreneurs of Albanian roots who live and work in the USA and other countries have. She also raises some questions which she answers in the point of view of the government that she's part of
What have we done in order for Albanian investors throughout the globe view Albania as an important destination of their future investments?
Have we prepared a suitable legislative structure in order for them to come and invest in Albania? Albania is a case for which I can say "Yes".
The whole of Albania's legal framework is ready to help investors who want to come to Albania, be them national or foreign, aiming at protecting them and this is also guaranteed by a more consolidated and transparent system of justice, recently ratified, and the facilitation of procedures of the initiation of investments through several laws which have been recently passed and which are linked to strategic investments or tourism, in order to offer you a dimension where you can invest, what you can invest and what incentives you take.
Being a post-communist country where private property has not been present, there are still state owned enterprises, which are not successful and they need to be re-qualified in order to become successful enterprises. Therefore, for this reason, another part of the legislation is related to supporting the efficiency of public enterprises and their transformation into private ones. Those who undertake such incentive, enjoy support in terms of easier procedures and incentives on the use of assets.
Does Albania have an encouraging taxation system?
Albania has seen progress in better collecting central and local taxes and this thanks to several reforms that we have undertaken in the domain of macro economy and the fight against informality, through which we aim at protecting a foreign investor regardless of his origin, in order not to damage the system of taxation that we decide. Recently, the Albanian government has decided for the current level of taxes not to change, in order to help businesses not to be damaged in their financial plans as a result of the inability to predict.
But is Albania an attractive country for a foreign investment?
Albania has much potential. In all Albanian speaking lands, there's a young and dynamic population, which needs to move forward. It is a well educated population with a high IQ and in general, the average level of education is high throughout the entire territory. Salaries are very competitive in the region and this makes labor force very attractive for an investor.
What has happened during these years?
Indicators show that during these years, Albania has been successful. Foreign direct investments in Albania grew by 2% last year, while economic growth was sustainable over 2,6%. Albania managed to cope with the global economic crisis and this thanks to the reforms that it took.
Another important reform for investors is the territorial reform of the country which enabled the unification of large territories, giving a meaning to the reason why investments are taking place in strategic sectors which relate to energy, transport, tourism, agriculture and processing of food. /balkaneu.com/