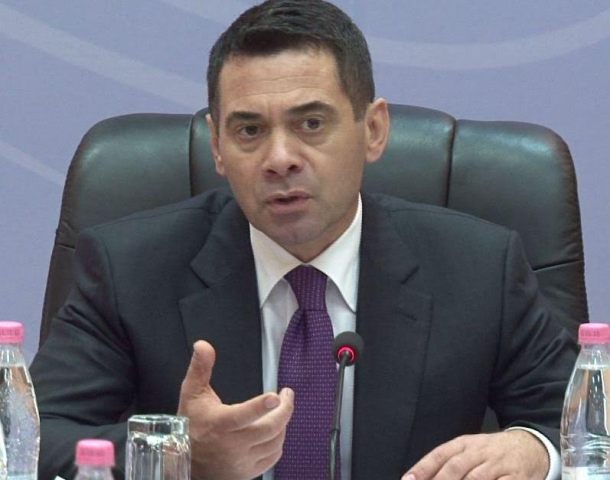 Tirana, 20 November 2015/Independent Balkan News Agency
By Arben Ahmetaj
Minister of Economic Development, Tourism, Commerce and Enterprise
The opposition has talked a great deal about the Greek scenario, because it is used on seizing power by dramatizing the situation. The Greek scenario is a dramatic one for the Greek people and a similar scenario would also be dramatic for the Albanian people.
The Greek scenario was not produced. Not only this, but the positive curve of the economy has been confirmed for the past two years. Not only by us,  not only by INSTAT figures, not only by government figures, because economic calculations and those regarding GDP in Albania, since 1 January 2015 are done by EUROSTAT. Thus, it's no longer a former PM or a current PM who decides about the growth figures, but it's EUROSTAT.
Then why are we hearing all of this even in these difficult days for Europe, while the Balkans are facing a threat against civilization, be it spiritual, be it cultural, democratic or economic? Because the opposition wants to see the country in a dire situation and in poverty, in order to come in power and govern like it has governed in the past. But of course, its time has come to an end.
Macroeconomic reform
We took Albania with a chaotic economy, with a negative economic growth, with undeclared debts, with a tax administration which had turned into a gang.
The energy situation was even worse. 52% of losses, 31% of which were direct thefts and 1,1 billion worth of debts. How's the situation today? Completely different. Up until yesterday, state budget subsidized energy with 180 million USD. Today, thanks to success in the energy sector, we have not increased taxes.
Economic growth
Why is the opposition denying the fact that disposable incomes for Albanians have increased? Even the Bank of Albania report specifically says that disposable incomes for Albanians have gone up by 7,4%; savings have increased by 15,8% for a certain period; while consumption has increased but not with the same rate.
Removal of tax for small businesses
What is now happening with small businesses has not happened for 25 years. Tax for small businesses was zeroed and this measure comes into effect on 1 January 2016.
But this has not happened for 25 years.
With turnover from 0 to 5 million ALL, small businesses pay zero taxes. Tax for businesses from 5 to 8 million ALL saw a 33% cut, from 7,5% in tax on profit to only 5%.
And of course, the fact that Albania is moving away from the Greek scenario, which is so much wanted by the opposition, makes it feel uncomfortable, because dreams for power become extinct for as long as there are reforms in Albania.
Reform in the justice system
Why is the opposition avoiding the reform in the justice system? If, according to its allegations, there are criminals and gangsters all around us, let them come and participate in the reform in the justice system and take everyone, without exemption, before justice. Why do they refuse it? Why don't they accept the format of decriminalization?
The challenge of an opposition to show that it has separated from its past once and for all, is to come and coordinate  the reform in the justice system with the majority, because this reform is neither the property of majority, nor the opposition, but it belongs to all Albanians. /ibna/