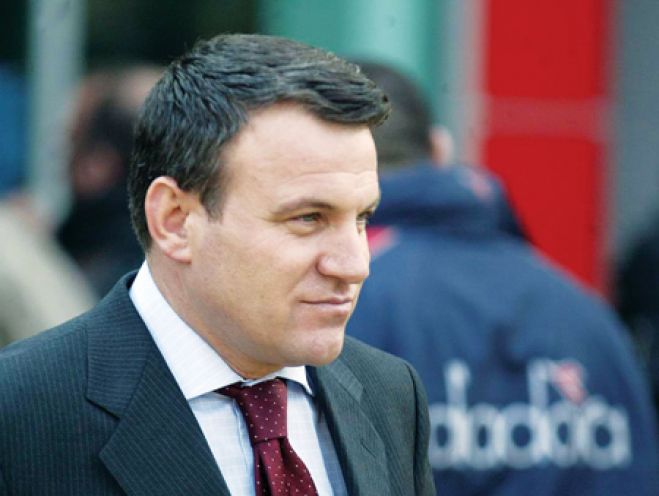 The government's initiative to formalize informal economy must be backed, but the reforms, policies, objectives and actions needed to achieve this must be clarified, presented and be well implemented
Tirana, 21 August 2015/Independent Balkan News Agency
By Prof. Dr. Arben Malaj
In order to make formalization of economy more efficient and sustainable along with the achievements in this mission, which do not only belong to the government, several months prior to the penalty based campaign, the government must deliver detailed reforms, easily understandable and applicable for the facilitation of the formalization of informality. These reforms are also part of a medium term national strategy. The launch of this strategy removes every barrier, extra and abusive cost for taxpayers.
1.The government and specialized agencies against economic crime must start the implementation of fight against informality with the fight against contraband, because it: (i) yields quicker results; (ii) offers bigger effects on the budget; (iii) restores public confidence which is missing and (iv) it has more positive effects than the fight against the informality of small businesses. Besides increasing revenues, its success will also reduce criminal proceeds invested and re-invested in politics. Success against contraband will reduce cases of financial and human costs as a result of long diseases and deaths caused by the very poor quality of smuggled goods. Their costs are having a damaging effect for individual, household and state budget.
2.Parliament and/or the Prosecution must investigate monopolies in order to fight contraband of excise duty products (coloring and stamps). You can refer to the discussions in parliamentary committees and sessions for their approval. But it has resulted that revenues from excises for collected by these concessionary companies have fallen.  Concessionary companies have become richer, even when the state budget has been ruined by the drop of excise revenues.
3.Parliament and/or Prosecution must investigate those who became rich in the tender for the cash tills worth 26 million USD, because the state budget was ruined. The government's "investment" paid by Albanian taxpayers is a failed one. The government declares that 50% of businesses do not issue tax receipts. Every monopoly of import, sale and maintenance of cash tills must be removed.
The law must penalize not the lack of cash tills but lack of receipts.
Every business cost, especially of small and medium sized businesses for the purchase/price, maintenance and penalization for cash tills, accounting and the reporting of the payment of taxes must be reduced. The positive effects of the measures that are taken must be consolidated by assisting businesses and not only or in general by penalizing it.
IMF experts have analyzed the reasons why the project of cash tills has failed in several countries. Taxpayers are still paying the loan taken out by the Italian government at the beginning of the '90s for the cash tills, which was also a failed project.
Taxpayers must not become "victims" of penalties for projects which have not been well studied and implemented. Digitalization (online submission of data in real time) of taxes must be a facilitating alternative and not a penalizing project for the purchase of equipment, software, maintenance of products and services offered by lobbying companies.
4.The government must not aim at (mis) using 500 students as "invisible tax inspectors" and even worse, treat them as "tax spies", in the vulgar language used in these cases.
The government must at once use ten, 20 or even 50 Albanian talented students to create the new core of a modern tax and customs administration.
Good, ambitious and devout students and employees who enjoy professional credibility, must be offered security and a system of promotion/professional career.
More must be invested for professionalism and credibility for every employee of public administration.
The political division of the tax and customs administration and of public administration in general, destroyed every investment worth millions of Euros for a professional administration.
Concrete discouraging cases in appointments and promotions in the tax administration minimize or reduce expectations and concrete results.
Albanian experts from the current administration, from university circles and scientific research centers for tax policies and administration, along with foreign experts, must collaborate and clarify models that are in line with the specifics and the phases of development of our economy and which facilitate the drafting and the implementation of a successful reform for the formalization of economy in our country, reduction of informal economy, contraband and the growth of the quality of the implementation of economic policies in the real economy. Above all, this engagement and collaboration between domestic and foreign experts will improve policy making for such important challenges which are not short term.  They must become real part of every phase of drafting and implementing of reforms and strategies.
*Head of Institute for Public Policies and Good Governance.