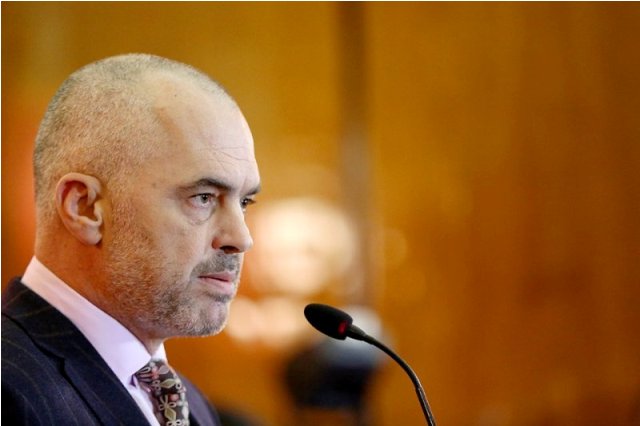 By Edison Kurani
The Albanian Prime Minister is trying to "keep his feet on the ground", while analyzing the economic developments in the country during the last three and a half years, since the left wing came in power.
Rama compares several figures with the 8 years in office of the right wing and estimates that during his term in office, these figures are much better. However, Rama says that there's still a lot to do.
***
When Mr. Rama came in power in September 2013, according to official figures, economic growth was between 0 to 1%. Today, according to the same official figures, economic growth is 3.5%.
IMF and World Bank, which have the authority to make an objective evaluation of the economy, say that economic growth has relied on private investments and consumption growth.
The positive trend of consumption continues for the fifth month in a row and real growth of consumption for 2016 is 3%.
Budget deficit has gone down to 2.4% from 5.2%, since the current government took office.
For Mr. Rama, "a country such as Albania, with a 5.2% budget deficit, threatened by a financial collapse such as the one that threatened the country in 2013, is economically worse than a country which today has a 2.4% deficit and which has finally resolved the problem of unstable finances, rescuing itself from the abyss where it risked on falling".
Revenues
Official figures suggest that revenues are increasing and are heading to a figure of 26.3% of GDP, compared to an all time low that was reached three years ago.
At this point, Rama raises a question: "Do we have a better or a worse economy, more or fewer opportunities, more poor people or fewer poor people?"
Projecting this year's revenues to reach a level of 27%, Rama said that now we are starting to approach to normality, like all the countries of the region.
Public debt
One of the main criticisms than the opposition has launched is the increase of public debt. These accusations broke out when Rama came into power and lifted the debt threshold which didn't allow the government to borrow beyond the level of 60% of GDP.
In contrast to the opposition, Rama says that not only debt hasn't increased, but it has dropped.
"Public debt in the third quarter of 2016 dropped under 70% and for the first time in 6 years, Albania returns to a normal trend and puts its public debt under control".
Rama also points out something else, which according to him, is more important than the figure of debt itself: "In 100 lek that the previous government borrowed, 141 were invested. In 100 lek that we borrow, 194 are invested. This is an important difference. Today, an Albanian pays 63 euros worth of interest on the debt, in 2013, he paid 71".
***
These are the facts of the Albanian economy today, according to the official figures of the government. However, people do not eat statistics, they do not wear their children with international reports and they do not treat their relatives who need to go to hospital with data from INSTAT, IMF or the World Bank.
Mr. Rama admits this and makes a comment on it: "But all of this is important to understand if the path that we have entered is the right one, if the reforms that we have made, are the rights ones, if the sacrifices that we are asking people to make for these reforms are the right ones, if it is worthwhile for today's parents to pay the cost of these reforms after being dragged for 20 odd years?"