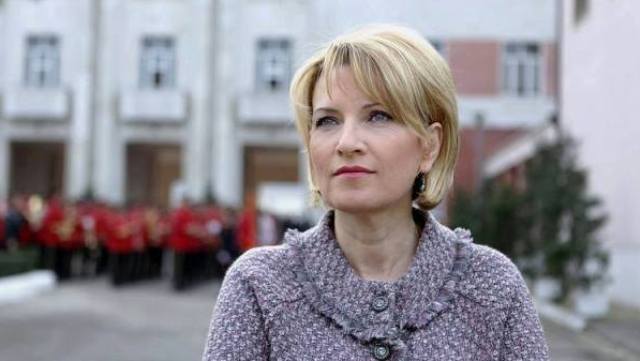 By Mimi Kodheli
Albania's Minister of Defence
In the 21st century, the dynamics of security have changed drastically compared to two decades ago. The fall of the Berlin wall has dictated a special geopolitical context, where the crisis in the east of Europe and religious extremism and terrorism play an important role.
What needs to be stressed are the novelties in the domain of technology and information, which have led to the birth of new phenomena such as cyber crimes or cyber spying.
Former Soviet hackers are as much aggressive as their fathers during the Cold War.
On the other hand, the unprecedented crisis of refugees from conflict zones in Middle East and North Africa is also a new challenge for the security environment in Europe and beyond.
Cyber space has turned into a crucial component of our societies. The entire infrastructure that we have available, from government services to the financial sector, security sector to schools and hospitals depend on the global network. But even common people depend on the internet in order to use social networks, receive information and carry out bank transactions or online applications.
Personal data are no longer kept in shelves or cardboard files, but in servers which are prone to unlawful intrusions. There is also a wide debate relating to the borders of cyber space.
Governments are limited in exerting their sovereignty from land, maritime and air borders, while cyber space doesn't really take these restrictions into account.
For this reason, no government is able to achieve a good level of cyber security. And this makes cross-institutional cooperation very important, along with regional and international contribution.
Digital domain of cyber space is the fifth domain of military operations in the world, along with land, sea, air and cosmic space.
Seeing this wide dimension, in 2014, Ministry of Interior has drafted a strategy for cyber protection, having a document compiled based on NATO standards. This document aims at addressing the main priorities in the fight against cyber crime, including the preservation of a safe, stable and credible environment of electronic operation, the establishment of standards for a safer use of cyber space and to guarantee security and progress for structures and systems of connection and information of the Ministry of Defence.
In the fight against terrorism, Albania has ranked itself alongside its NATO allies, through peacekeeping missions in Afghanistan and the political and military support for all countries which are on the frontline of terrorist attacks. Of course, Albania cannot be immune to religious radicalism. Violent extremism may spread in regions with high religious diversity such as the Balkans or Albania, therefore we must be aware of the fact that religious harmony and tolerance are the most precious assets in our fight against this phenomenon.
Conflicts in the Middle East and North Africa have generated a wave of refugees that aim at reaching Eastern European countries for a better and safer life far from wars and poverty. If this influx of refugees continues based on the tendency of the recent years, it may have an impact in the demographic balance of European countries, thus having an impact in the stability of these countries. We are also present in the NATO's eastern borders with trainings and different military engagements.
Meanwhile, starting from next year, we will be present constantly in Latvia, with a company, part of the NATO Advanced Force, to tackle dangers coming from East.
But where's the link between Albanian military presence in the world and cyber security? There's a simple answer to this: the biggest cyber attacks against our democracies come from the borders of these areas where we have a military presence.
Today's battles are fought with hackers, bloggers, hate commentators, to prepare the necessary terrain in the minds of our citizens and for access in their data for frontal conflicts. /balkaneu.com/