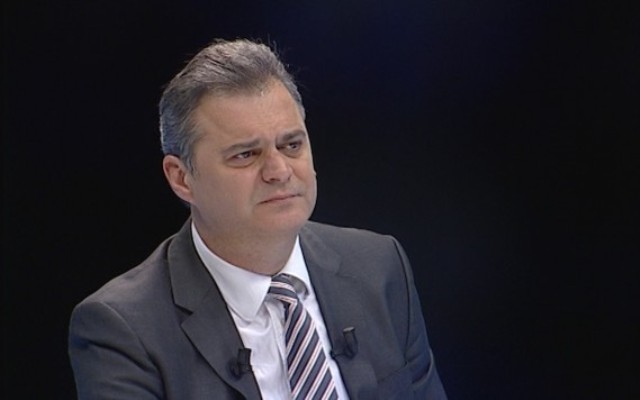 MP, writer and publicist, Ben Blushi says that Albania has lost its importance in the region and beyond. He says that the current government has damaged relations with Greece without any cause, while he warns that if borders change, Albania must join Kosovo.
Albania has lost the importance that it had in the Balkan region and beyond, says Ben Blushi, founder of LIBRA party, a political force that was created after separating from the Socialist Party of PM Edi Rama.
The left wing MP, Ben Blushi analyzes the developments in the region and the role of Albania. He is very critical toward the government and its leader, Rama, saying that it has no clear stance on Kosovo and has damaged relations with other neighboring countries.
According to Mr. Blushi, "Albanian diplomacy has no plans, no coherence, no ideas and it is entirely personalized".
The prominent politician says that relations with Greece have been damaged without any cause while the government is "flirting" with Serbia.
Therefore, he addresses a question with an answer in it: "What have we achieved in the past two or three years in terms of international relations and foreign policy? We have achieved something that it's no good to us today. We have 'flirted' with Serbia and without any cause, we have damaged relations with Greece. We are chaotic in our relations with Macedonia, we have weakened our relations with the EU and we have played Russian roulette with the USA".
According to Blushi, this is the result of the work done by the Albanian diplomacy in four years "because I believe and I can prove that during the whole time it has been personalized and it has not offered anything to Albania, including the recent development in Kosovo".
Blushi says that "these difficult times of crisis that the region faces, from Kosovo to Macedonia, earlier in Montenegro too, have proven that Albanian foreign policy lacks the ability to predict".
For Mr. Blushi, "to lack the ability to predict in diplomacy is the same as to play basketball without a hand or to play chess without the knight". /balkaneu.com/