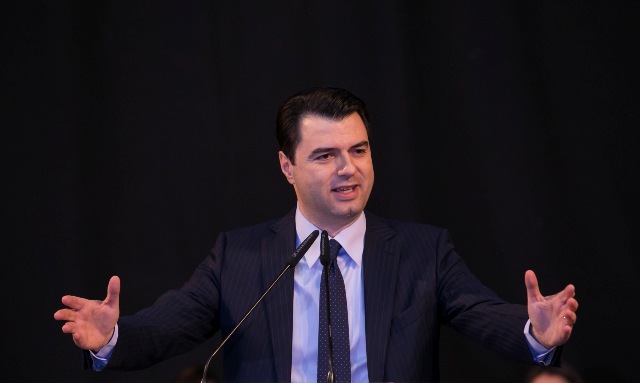 In the recent days, the leader of the Albanian opposition, Lulzim Basha held a tour of meetings in Washington, Brussels and Berlin. He met with senior officials of the US Congress, senior representatives of the President Donald J. Trump's administration and senior leaders of European governments, German Bundestag and German government.
Upon his return to Albania, Mr. Basha made a summary of the talks that he held. He said that he received significant messages in these meetings: "In Washington, Brussels and Berlin they made it clear to me that crime in politics, government corruption and electoral rigging are unacceptable and will not be tolerated by America or Europe".
***
The leader of the opposition sees the situation for Albanians as gloomy. "Today, Albania is more isolated than two years ago, politically and economically. We are not isolated from the closure of borders like it happened in the past, but isolated by the lack of interest and cooperation with us", Mr. Basha says.
According to him, there is no interest for foreign investments and economic cooperation with Albania.
Basha says that relations with USA "are impossible with this government and this adventurer and irresponsible Prime Minister". Meanwhile, he says that the process of integration in the EU has stopped and the integration perspective is unclear.
Basha also criticizes relations with neighboring countries, by saying that they are on their weakest level since the time of communism.
In other words, for Mr. Basha, "'Rama' government has been the worst political experiment that Albanians have seen since the fall of communism".
The opposition leader says that "the world knows our situation and is worried". "They have made it clear: The situation cannot continue like this. We've reached a point when they can no longer be lied to and manipulated by the propaganda and lies of those who are not ashamed when they lie about their interests. This was made it clear to me by American and European politicians".
For Mr. Basha, now there is only one solution: "Free and honest elections and a change of course by Albania and Albanians, another Albania, a more democratic one, a country for the Albanians and for free people".
Basha says that the wave of political changes is spreading anywhere in the world and he stresses the hope that these changes will also come to Albania. "The world is being shocked to its foundations. Some call it a political revolution: people are simply rebelling against corrupt elites which have distanced themselves from the people and their problems. People everywhere want government to be controlled by them and the government to work for them", says the leader of the Albanian opposition.
He says that it is this spirit that the DP has embraced for several months when it started the process of opening up, inclusion and the transfer of power from the leadership to the members, from the leader to the base of the party.
"We're changing ourselves, in order for us to change Albania tomorrow. By changing, DP will become stronger, more capable and closer to people", Mr. Basha says. He admits that the change is not simple and that he encounters resistance, but adds that "it is a necessity". /balkaneu.com/